North Carolina Birth Injury Lawyer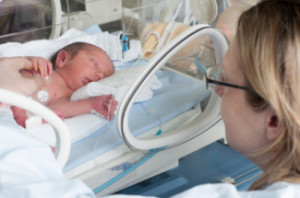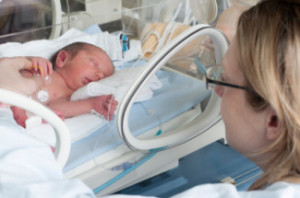 The North Carolina birth injury lawyers of Eisbrouch Marsh consider it their mission to advocate on behalf of the families of babies who have suffered serious harm as a result of medical negligence during labor and delivery. Our reputation for offering each client individualized, compassionate service is matched only by our impressive record of success in securing full and fair compensation for those facing a lifetime of challenges due to what was likely a preventable medical mistake.
For parents, nothing is more heart-wrenching that watching a child attempt to cope with the physical impairments and developmental delays that are often caused by medical malpractice in the delivery room. Moms and dads facing such a situation are likely to worry about how they will be able to provide for all of the costly medical treatments, specialized therapies and educational assistance their child will surely need over the course of a lifetime.
If you or a loved one is confronting this very situation, our medical malpractice attorneys want you to know that help is available. We are ready to conduct a comprehensive investigation of the facts of your case and render candid opinions about the most promising courses of action you can take.
North Carolina statute of limitations for birth injury cases
Every jurisdiction in the country imposes a time limit within which legal actions must be brought, and anyone considering filing suit should take the time to understand the rules governing their specific kind of claim. In North Carolina, medical malpractice actions are required to be initiated within three years of the date of the event giving rise to the malpractice allegations, or within one year of the time when the injuries alleged were or should have been discovered.
No more than four years can pass from the time the defendant engaged in the actions that gave rise to the claims. In wrongful death medical malpractice cases, claims must be brought within two years of the date of death or the time allowed for bringing bodily injury claims, whichever period is shorter.
North Carolina damage caps
In certain states, limits are placed on the dollar amount of damages that can be awarded to medical malpractice plaintiffs. North Carolina imposes a $500,000 cap on non-economic damages in any medical malpractice action filed on or after October 1 of 2011.
Non-economic damages are those awarded for things such as pain and suffering, emotional distress and the like. The cap may function in two different ways in that the total amount of these non-economic damages given to a plaintiff against all defendants is limited to just $500,000, and the total amount awarded to all plaintiffs against a single defendant for claims arising out of the same provision of service is also limited to $500,000.
Starting in 2014, this cap of $500,000 will be adjusted every three years and changes will be based upon the consumer price index. An exception to the cap will apply in cases of severe disfigurement, loss of use of a portion of the body, permanent injury or death, provided that the acts or omissions responsible were grossly negligent, fraudulent, with malice, intentional or in reckless disregard for others.
Punitive damages in North Carolina medical malpractice cases are capped at three times the compensatory damages awarded or $250,000, whichever is greater. The North Carolina Supreme Court has upheld this cap as constitutional.
Governmental immunity
Potential plaintiffs may wonder whether they will be able to file a lawsuit to recover compensation in a medical malpractice case if the prospective defendant is an agent or employee of the state. North Carolina's Tort Claims Act has partially waived sovereign immunity for the state, its institutions, departments and agencies. Under the act, liability cannot exceed $1,000,000 for injuries to a person from a single occurrence.
In North Carolina, a city or county's operation of a public hospital is considered not to be a governmental function, but a proprietary one, and therefore such hospitals can be held liable for the negligent acts of their employees. Also, cities and counties are held to have waived their immunity to the extent of any liability insurance they carry.
Applicable standard of care and expert testimony in North Carolina birth injury cases
In all birth injury cases, plaintiffs must establish that the allegedly negligent conduct in question departed from the accepted standard of medical care. In North Carolina, this standard is defined as the manner in which members of the same profession or specialty with similar types of training and experience would conduct themselves if situated in the same or similar circumstances and communities at the time of the events at issue.
Medical malpractice complaints in North Carolina will be dismissed unless they include an assertion that a qualified expert has reviewed the relevant records and will testify that the conduct in question fell below the applicable standard of care, or they include an assertion that the facts of the case establish negligence under the legal doctrine known as res ipsa loquitur (the thing speaks for itself).
Such experts are required to be licensed professionals in the same or very similar specialty to the defendant. Physicians are also permitted to testify in matters pertaining to support personnel.
The law firm of Eisbrouch Marsh has successfully built a network of respected medical experts, case researchers, support staff and economic loss experts ready to work collaboratively to assemble the most compelling cases possible for our clients and their families. The strength of our team combined with our commitment to seeking justice on behalf of medical negligence victims has been the foundation of our success.
Filing birth injury lawsuits in North Carolina
Many parents are shocked to learn the true nature and severity of their child's injuries following a suspected act of medical negligence during labor and delivery. Cerebral palsy, paralysis, spinal cord damage and serious developmental delays are just a few of the possible impairments that can follow. In far too many cases, such harm was entirely preventable via appropriate fetal monitoring, proper administration of labor and delivery drugs or timely ordering of Caesarian delivery.
Aside from the tremendous emotional toll birth injuries take on entire families, the ensuing financial burdens can make an already tragic situation even worse. A lifetime of physical therapy, ongoing medical treatment and educational expenses is a daunting prospect for any family to face.
Fortunately, verdicts and financial settlements in birth injury cases are often quite substantial, and do provide real cause for hope.
Notable recent birth injury settlements & verdicts in North Carolina include:
A $3,000,000 settlement in Gaston County for a child suffering from cerebral palsy resulting from an injury during labor and delivery
A $590,000 settlement in Mecklenburg County for the wrongful death of an infant during labor and delivery
A $7.5 million settlement in the case of a baby girl with quadriplegic cerebral palsy due to negligent handling of fetal distress
North Carolina birth injury attorneys who can help
If your child suffered life-altering injuries or died during the labor and delivery process, we understand the grief, disappointment and uncertainty you are facing. It is our belief that you deserve aggressive legal advocacy in order to secure the financial compensation, justice and accountability to which you are entitled.
With over 45 years of experience handling birth injury lawsuits, we welcome the opportunity to pursue a favorable outcome for you and your family. To begin the healing process and to learn more about your legal options, contact us at 855-60-BIRTH to schedule a no-cost initial consultation.
North Carolina Hospitals:
Presbyterian Hospital
200 Hawthorne Lane
Charlotte, NC 28204
(704) 384-4000 ‎
Carolinas Healthcare System
200 South College Street
Charlotte, NC 28202-2012
(704) 376-1787 ‎
Wakemed Rehabilitation Hospital
3000 New Bern Avenue
Raleigh, NC 27610
(919) 350-8000 ‎
REX Healthcare
4420 Lake Boone Trail
Raleigh, NC 27607
(919) 784-3100 ‎
The Moses H Cone Memorial Hospital
1200 North Elm Street
Greensboro, NC 27401
(336) 832-7000 ‎
Central Carolina Surgery PA
1002 North Church Street
Greensboro, NC 27401
(336) 387-8100 ‎
Durham VA Medical Center
508 Fulton Street
Durham, NC 27705
(919) 286-0411 ‎
Duke Children's Hospital & Health Center
2301 Erwin Road
Durham, NC 27705
(919) 684-8111 ‎
Wake Forest University Baptist
131 Miller Street
Winston-Salem, NC 27103
(336) 716-8091 ‎
Select Specialty Hospital
3333 Silas Creek Parkway
Winston-Salem, NC 27103-3090
(336) 718-7000 ‎
North Carolina District Courts:
North Carolina Western District Court
401 West Trade Street, Room 210
Charlotte NC 28202
North Carolina Eastern District Court
310 New Bern Avenue, Room 574
Raleigh NC 27601-1418
North Carolina Middle District Court
324 West Market Street, Suite 1
Greensboro NC 27401-2513
North Carolina State Courts:
Mecklenburg County Court
832 East 4th Street
Charlotte, NC 28202
Wake County Court
316 Fayetteville Street
Raleigh, NC 27601
Guilford County Court
201 South Eugene Street
Greensboro, NC 27401-2319