Woman Sues Rush Medical Center over Contaminated Needle Risk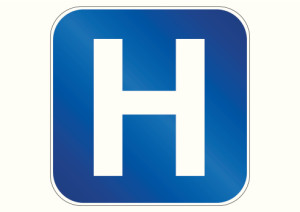 Cook County, Ill. resident Ericka Maciel has filed a lawsuit against Rush Medical Center, claiming a hospital employee administered her insulin injection with a tainted insulin pen. The alleged incident occurred on Jan. 24, 2014, when she sought treatment at the facility for polymicrobial sepsis and a gluteal abscess.
As a result of her type I diabetes, Maciel needed insulin shots three times daily. A hospital nurse— allegedly Benjamin Gerlin — administered her insulin, according to the complaint. One year later, on Jan. 25, 2015, Rush Medical Center informed Maciel that the pen used to dispense her insulin was used beforehand on another patient with HIV, hepatitis B and hepatitis C.
In her hospital negligence lawsuit — filed Jan. 7 in Cook County Circuit Court — Maciel accuses the Rush Medical Center of cross-contamination of medical equipment, negligence and medical battery. She claims the facility failed to follow proper medical protocol, which caused her suffering, unnecessary pain and an inability to enjoy her normal lifestyle. Maciel seeks compensation for medical costs and damages for the personal injuries she incurred.
Thousands face hepatitis, HIV risk at Denver hospital
On March 8, a class action lawsuit was filed against Swedish Medical Center in Englewood, Colo., claiming the hospital was negligent in hiring former surgical technologist Rocky Allen, who potentially exposed thousands of patients to hepatitis B, hepatitis C or HIV.
Since the hospital fired Allen in January, he has been indicted on two federal counts claiming he was caught stealing a fentanyl-filled syringe from one of the facility's operating rooms. He has pleaded not guilty to the crime.
According to court records, Allen had previously been fired from four hospitals before he was hired by Swedish Medical Center and he was court-martialed for stealing fentanyl in 2011 when serving in the Navy.
"Despite a history of drug addiction, Defendants hired Allen on August 17, 2015, and allowed Allen access to operating rooms and syringes containing fentanyl and other narcotics," states the claim.
Exposed patients face ongoing risk of disease
Only three plaintiffs — Angelica Porras, Catherine Pecha and Gary Wolter — are named in the lawsuit, but it seeks class action status for every patient who underwent surgery at the hospital from Aug. 17 through Jan. 22. As of the beginning of March, the facility has offered 2,900 patients complimentary blood tests.
According to the medical malpractice lawsuit, none of the three plaintiffs named in the suit have tested positive for any of the viruses they were exposed to. However, each of the plaintiffs claims they are still at risk for the diseases and must continue to succumb to regular blood tests. They accuse the hospital of negligence in hiring Allen, claiming he was improperly supervised during his tenure, which ultimately led to his alleged actions and caused them to suffer emotional distress.
These recent cases certainly aren't the first time patients have been exposed to viruses from contaminated needles. In 2010, a former surgical technician at Rose Medical Center received a 30-year prison sentence for exchanging patient-ready syringes filled with drugs for used syringes. At least 18 patients were infected with hepatitis C. Consequently, Rose Medical shared a statement after the sentencing that policies for the policing of operating room medications had been updated.