Pitocin-Induced Birth Injury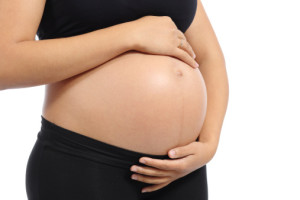 Though the labor induction drug Pitocin is widely used in hospitals across the country, its risk profile is still not adequately understood. Negligent administration of Pitocin by delivery room health professionals has been linked to complications for both mother and child, including serious, life-altering birth injuries.
The birth injury lawyers at Eisbrouch Marsh are concerned by the continuing prevalence of alleged Pitocin-related birth injuries. We want the families of victims to know that they do not have to stand alone in their quest for justice. We are prepared to assist those harmed by Pitocin in holding responsible parties fully accountable and securing fair financial compensation.
Key facts about Pitocin
Pitocin is a synthetic hormone designed to replicate the effects of oxytocin, a hormone typically released during natural birth. The purpose of Pitocin is to prompt the uterus to contract, thereby inducing or hastening the labor process. While Pitocin is extremely effective in some circumstances, such as in the case of post-term pregnancies, use of the drug has expanded significantly in recent years, seemingly without regard to the potential dangers posed to mothers and babies alike.
In some cases, Pitocin is used solely for convenience, so that mothers or physicians can schedule a delivery in advance rather than allowing nature to take its course.
A key distinction between Pitocin and naturally occurring oxytocin is the fact that the latter is released by the body in small increments meant to produce evenly-spaced contractions. However, because Pitocin is given intravenously, it enters the body in a continuous stream. This produces uterine contractions that tend to be more intense, longer lasting and more frequent than those stimulated by natural oxytocin.
Powerful contractions occurring in rapid succession may impart substantial amounts of stress on an unborn fetus. Newborns delivered with the aid of Pitocin are more likely to suffer from oxygen deprivation, irregular heartbeats and fetal distress.
Studies highlight potential dangers of Pitocin
A 2002 research study undertaken by Swedish scientists found that infants born after Pitocin was administered had a three-fold increase in the risk of suffering asphyxia. This placed the babies at an elevated danger of experiencing lasting brain damage and developmental impairments.
The labeling for Pitocin acknowledges a number of risks the drug may present to mothers and infants, a fact which some patients may be unaware of upon entering the labor and delivery room.
Pitocin risks to mothers include:
Severe allergic reactions
Rupture of the placenta
Post-birth bleeding events
Irregular heartbeats
Death
In 2013, the American Congress of Obstetricians and Gynecologists released a report indicating that the use of Pitocin had been linked to numerous dangers to infants and significantly increased the likelihood of a NICU stay.
Risks to babies stemming from Pitocin use during labor include:
Decreased Apgar scoring
Jaundice
Fetal distress/hypoxia/asphyxia
Premature birth
Heart rate abnormalities
Severe brain damage
Harm to central nervous system
Death
Scientists from New York's Albert Einstein College of Medicine have provided research strengthening concerns regarding Pitocin use. A review of over 3,000 medical records related to births occurring between the years of 2009 and 2011 revealed that Pitocin was linked to adverse impacts on newborns, including unexpected NICU admissions and low Apgar scores (under 7) at birth.
The online journal JAMA Pediatrics published a study conducted by researchers at Duke University which found that Pitocin use was connected to an elevated risk of autism in babies, particularly in males. While the strength of this link has been debated in subsequent studies, the suspicion of risk calls into question the rampant use of the drug, particularly for purposes of scheduling convenience.
Medical malpractice in Pitocin administration
A Pitocin-induced birth injury may be the result of improper or negligent administration of the drug by healthcare professionals. Lack of sufficient fetal monitoring while giving the drug, improper dosing or failure to cease administration when necessary have been alleged to cause an alarming number of serious injuries to both mothers and babies in recent years.
Adverse outcomes stemming from these types of medical errors can be truly life-altering, and families who have been harmed in this way have the right to seek full compensation and accountability. At Eisbrouch Marsh, we have built our careers on our reputation as zealous advocates for the rights of victims of medical malpractice.
We are committed to helping families fight for the financial recovery to which they are entitled, including payment for:
Current, past and future medical bills
Rehabilitation and therapy expenses
Educational costs
Home modifications
Lost wages
Pain and suffering
Emotional distress
Securing effective, dedicated representation
Few things are more heartbreaking than seeing a child suffer from what may have been an avoidable Pitocin-related birth injury. The lawyers at Eisbrouch Marsh understand that parents who find themselves in such a circumstance may not know where to turn. That is why we are here to provide the guidance and aggressive representation necessary to secure justice.
Armed with years of medical malpractice and birth injury litigation experience and an expansive network of medical experts, case investigators and legal support staff, we are prepared to fight for the compensation you need and deserve.
We believe that our track record of securing sizable birth injury settlements and verdicts on behalf of our clients make our team uniquely qualified to provide the assistance you need at what is undoubtedly a confusing, frustrating time. To learn more about our services and to schedule a complimentary consultation, contact us at 855.602.4784.