Four-Year-Old Suffers Brain Damage in the Dental Chair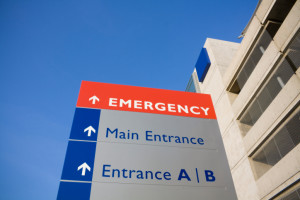 The parents of a four-year-old Texas girl are preparing to file a malpractice lawsuit against her dentist, claiming the child suffered several seizures during a routine visit in January, resulting in brain damage.
Nevaeh Hall went to Diamond Dental in Houston to have some of her teeth capped or removed due to decay, but during the more than seven-hour procedure, the little girl was given multiple sedatives and held in a papoose restraint device.
According to a review by an independent dentist, the child was given five sedatives for the standard procedure, which should never have taken anywhere near seven hours to complete. While under the care of the dentist, the family claims Nevaeh was essentially suffocated. Her heart rate accelerated up to 195 beats per minute, her blood pressure spiked to 168/77 and her oxygen saturation fell as low as 49% — saturation levels below 86% are typically considered severe hypoxia, which often leads to brain damage.
Nevaeh's mother said the dental staff assured her and her husband that the little girl was fine, downplaying her seizure as mere shaking. She claims they were kept out of the treatment room for four hours, until paramedics came for the young child. Since the incident, Nevaeh has cycled through four different hospitals and is currently living at an in-patient rehabilitation facility, where she undergoes hours of occupational, physical and speech therapy on a daily basis.
Her mother said the girl is unable to walk or do any activities she used to do, was forced to have a feeding tube inserted in her stomach and seems to be suffering from impaired vision.
Dentist has been reprimanded before
The dental license of Bethaniel Jefferson, the dentist in charge of Nevaeh's care, was temporarily suspended on Jan. 20 and a license revocation hearing is currently pending. This is not the first time Jefferson has been reprimanded by the Texas Board of Dental Examiners. In 2012, she faced disciplinary action for falling "below the minimum standard of care in the sedation of a minor" and in 2005 for failing to meet the "minimum standard of care" and for not maintaining "adequate dental records" for one of her patients."
Papoose restraint board
The controversial papoose restraint device confines the arms and legs of the child and is commonly used when a young patient is moving around a lot, which can interfere with a dental or medical procedure.
In July 2015, Georgia dental office Smiles R Us was publically criticized for using the papoose board on a five-year-old patient. James Crow and his mother were in the waiting room while his daughter Elizabeth had a tooth pulled, when they heard the young girl screaming. They rushed to the exam room to find her strapped in the restraint device and claim the child was so terrified, she had to be carried out of the building. The dental practiced defended its actions, claiming parents sign a consent form and are permitted to stay with their child for the duration of the procedure.
Regardless, guidelines shared by the American Academy of Pediatric Dentistry advise dentists to exercise caution when using restraints for protective stabilization purposes, as they can result in physical or psychological harm, loss of dignity and a violation of the young patient's rights.