Nevada Birth Injury Lawyer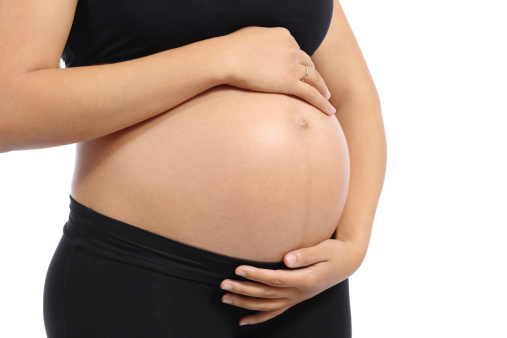 The team of dedicated Nevada birth injury attorneys at Eisbrouch Marsh have dedicated their careers to advocating for the rights of infants and families who have been seriously harmed by labor and delivery negligence. It is our mission to offer our clients the highest possible level of personalized, compassionate service during what is sure to be among the most difficult periods of their lives. We work each day to maximize the financial recovery available to victims of what is often preventable error on the part of the healthcare professionals in whom they have placed their trust.
Watching a youngster attempt to cope and compensate for the physical disabilities and developmental delays resulting from a birth injury is among the most heartbreaking things a parent can do. Mothers and fathers who must confront this reality often wonder how they will generate the resources necessary to pay for the ongoing care, specialized therapy and educational services their sons and daughters are certain to require.
If you are facing these sorts of dilemmas because of what happened in the delivery room when your child was born, the medical malpractice attorneys of Eisbrouch Marsh is ready to lend a hand. We are ready and willing to provide a comprehensive review and assessment of the facts of your case and render honest opinions about how best to pursue compensation and accountability.
Nevada birth injury lawsuit statute of limitations
Jurisdictions nationwide place time limitations within which legal actions need to be brought in order to be valid. Those considering a birth injury lawsuit in Nevada should therefore familiarize themselves with the state's rules with regard to medical malpractice filings. In Nevada, the standard time line for filing medical malpractice lawsuits requires that they are brought within one year of the injury or wrongful death. However, in cases of brain damage or defects occurring at birth, the limitation period has been extended until the injured child reaches the age of 10.
Damage caps and governmental immunity in Nevada
Several states have legislatively decided to impose caps on the dollar amount of compensation a medical malpractice plaintiff may receive. In Nevada, while those injured by medical negligence are able to recover damages for things such as pain and suffering, emotional distress, loss of familial relationships and the like, those noneconomic damages are capped at $350,000.
However, there is no limit imposed on the amount that may be awarded for economic damages such as past, present and future medical bills, the cost of physical therapy, educational expenses, home modifications and more.
No matter what type of damages are sought in a birth injury case, we will do everything possible to fight for the maximum financial recovery available, putting their decades of experience and litigation know-how to work.
It is important to note that Nevada has waived sovereign immunity, and the waiver encompasses cities, counties and all other political subdivisions of the state. Damage awards in cases filed against governmental entities, however, are unable to include amounts for punitive or exemplary damages of any type. Any remaining immunity held by a governmental entity is not deemed waived simply because a policy of insurance has been purchased.
Nevada standard of care in birth injury cases
To prevail in any type of medical negligence lawsuit, including a birth injury case, it is necessary to use expert testimony to demonstrate that the healthcare providers in question departed from the applicable standard of care during the relevant time period. That is to say, their acts or even their omissions were different from the behavior that would have been displayed by a reasonable professional in the same specialty under similar circumstances.
In order to proceed, a plaintiff's complaint must include a signed affidavit from a medical expert stating that the injury was the result of a deviation, error or omission by the attending healthcare professional and not due to some other cause. The expert offering the affidavit is required to work in the same or very similar specialty as the defendant.
Because we understand the significant role the credibility of medical experts and other evidence can have in a malpractice case, our team has cultivated a broad network of healthcare professionals, case investigators, support staff and researchers, all of whom work together to build the most compelling arguments possible for each client we serve.
Facts about filing birth injury lawsuits in Nevada
Parents of children who have suffered serious injuries at birth need to know that the legal system does afford them the ability to fight for financial compensation and justice. It is possible to file suit against a whole host of medical professionals and entities, including physicians, nurses, assistants and even the hospitals at which they work. The size of the potential defendant list is justified, given the fact that the impairments and disabilities that result from labor and delivery negligence can be so severe. Paralysis, cerebral palsy, spinal cord damage and profound developmental delays are among them, and each requires a lifetime of expensive care.
Making a tragic situation even more heartbreaking is the fact that so many birth injuries are almost entirely preventable in nature. Simple failures by healthcare providers to properly administer labor medications, effectively perform fetal monitoring, observe fetal positioning changes and call for a timely Caesarian section can lead to lasting harm and sometimes even death.
If you believe that your child's birth injury was the result of medical negligence during the labor and delivery process, we want you to know that you are not alone. We are ready to offer a full review of your case and provide the information and insights you need to make decisions about your child's future.
Effective Nevada birth injury attorneys
At Eisbrouch Marsh, we understand the feelings of betrayal, sadness and anger the parents of birth injury victims inevitably experience. We know that you are likely feeling uncertain about your ability to provide the financial support and continued care your child will need. Our team brings over 45 years of personal injury and medical malpractice experience to bear, and we pledge to serve as the tireless advocates your family deserves.
We offer no-cost initial consultations and accept no fees unless we secure a settlement or verdict on your behalf. To begin the process of seeking financial recovery as well as full accountability for your child's injuries, contact us at 855-60-BIRTH.
Nevada Hospitals:
Sunrise Hospital and Medical Center
3186 South Maryland Parkway
Las Vegas, NV 89169
(702) 731-8000 ‎
St Rose Dominican Hospital
8280 West Warm Springs Road
Las Vegas, NV 89113
(702) 492-8000‎
Tahoe Pacific Hospital
235 West Sixth Street
Reno, NV 89503
(775) 770-3000 ‎
West Hills Hospital
1240 East 9th Street
Reno, NV 89512
(775) 323-0478 ‎
St. Rose Dominican Hospitals
3001 St. Rose Parkway
Henderson, NV 89052
(702) 616-5000 ‎
St Rose Women's Care Center
100 N Green Valley Pkwy # 330
Henderson, NV 89074-6393
(702) 616-4900 ‎
North Vista Hospital
1409 East Lake Mead Boulevard
North Las Vegas, NV 89030
(702) 649-7711 ‎
Birth Injury Lawsuits in Nevada District Court:
333 Las Vegas Boulevard South, 1st Floor
Las Vegas NV 89101-7065
400 South Virginia Street, Room 301
Reno NV 89501-2193
Birth Injury Lawsuits in Nevada State Court:
Clark County Court
200 Lewis Avenue
Las Vegas, NV 89101
Washoe County Court
1 South Sierra Street
Reno, NV 89501-1928