Illinois Birth Injury Lawyer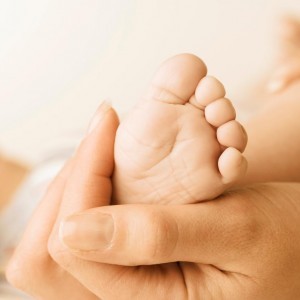 The Illinois birth injury lawyers of Eisbrouch Marsh help parents who believe their child has suffered at the hands of negligent healthcare providers. For more than 45 years, we have offered personalized and attentive legal representation to Illinois families who seek justice in the wake of a seemingly preventable delivery room mishap.
Nothing is more heartbreaking than knowing your infant's pain and suffering may have been caused by the careless actions or malpractice by an obstetrician or other medical professional. And perhaps even more challenging is the uncertainty as to how and why your child was harmed. With the aid of our in-house medical experts and skilled investigative team, we can find answers to these questions and hold the responsible parties liable for medical treatment that fell below the standard of care.
Statute of limitations for Illinois birth injury lawsuits
All civil actions are governed by a statute of limitations, which imposes certain time restrictions on when legal action may be taken. When filing a birth injury lawsuit in the state of Illinois, this time period varies depending on the situation. State law mandates that malpractice claims must be initiated within two years after the malpractice is discovered, and within four years after the injury occurred.
However, if the injured victim was a minor (under 18) at the time of the alleged malpractice, the statute of limitations for suing is eight years, or when the injured minor turns twenty-two. A birth injury claim is time barred after the minor turns 22. Because the majority of serious birth injuries including brain damage can result in mental impairment, it is possible that a medical malpractice case would not be time barred unless the child was no longer considered impaired.
In Illinois, medical malpractice lawsuits may be brought against private medical clinics, public and government-run hospitals, doctors, and other healthcare professionals.
No medical malpractice caps in Illinois
For many years, Illinois had limits on the amount of non-economic damages that plaintiffs could recover in medical malpractice cases. This changed in 2010 when the Illinois Supreme Court ruled that such caps were unconstitutional. Consequently, those who pursue a birth injury claim can seek unlimited compensation for pain and suffering, disfigurement, mental anguish, loss of support and companionship and emotional distress.
These types of non-economic damages are hard to quantify, and, depending on the circumstances of a child's injuries, may exceed the value of the economic compensation for medical expenses, lost income and other out-of-pocket expenditures.
To obtain substantial non-economic damages – sometimes totaling in the millions of dollars – your birth injury attorney will present evidence of injury through medical documents and delivery room records that establish the extent of harm.
Standard of care in Illinois birth injury litigation
At Eisbrouch Marsh, our attorneys and in-house medical consultants will work  together to determine whether attending doctors, nurses, midwives or other healthcare providers failed to provide a reasonable standard of care before, during or shortly after your labor.
The term "standard of care" refers to the level of care that a reasonably competent medical professional, with a similar background and in the same community, would have provided under identical circumstances. If we establish that negligence was the underlying factor in your newborn's injuries, our legal team will demand the compensation and justice your family deserves.
Who can file a lawsuit for birth injuries in Illinois?
Healthcare professionals and hospitals responsible for causing or contributing to a child's birth injuries through negligence can be held liable in a court of law. All too often, parents who are now faced with raising a special needs child are told that unanticipated complications occurred during labor. The disheartening reality is that medical mistakes can often be traced back to simple lapses in communication, inexperience, fatigue, or the negligent actions of attending delivery room personnel.
An improper vacuum extraction, forceps delivery or a mishandled case of shoulder dystocia can leave the child at risk for catastrophic damage, ranging from brachial plexus injury to fetal asphyxiation and cerebral palsy.
Our compassionate attorneys are well-versed in claims arising from delayed C-sections, umbilical cord problems and a failure to diagnose and treat signs of fetal distress. Over the past four decades, our team has procured millions of dollars on behalf of our clients, and we are committed to making sure your family is fairly compensated.
Legal advocacy from Illinois birth injury lawyers
While the prospect of litigation may seem overwhelming for you at this painful juncture in your life, a successful birth injury lawsuit verdict or settlement can ensure your child is never denied the medical treatment he or she needs for a lifetime. Our veteran medical malpractice lawyers will work tirelessly to maximize the value of your claim, and offer more than 45 years of trial experience in Illinois court rooms.
During your free and confidential legal consultation, our Illinois birth injury lawyers will discuss the details of your case and outline your best options. Renowned for our empathy, honesty and proven results, we stand prepared to guide you to recovery. To arrange your free case review, please contact our offices any time night or day.
Illinois hospitals
Rush University Medical Center
710 S. Paulina Street Chicago, IL 60612
(312) 942-5000 ‎
Northwestern Memorial Hospital
251 E Huron St Chicago, IL 60611
(312) 926-2000 ‎
University of Chicago Hospital
5841 South Maryland Avenue Chicago, IL 60637
(773) 702-1000
Advocate Illinois Masonic Medical Center
836 West Wellington Avenue Chicago, IL 60657
(773) 975-1600
Greater Peoria Specialty Hospital
500 West Romeo B Garrett Avenue Peoria, IL 61605
(309) 680-1500
Memorial Medical Center
701 North 1st Street Springfield, IL 62781
(217) 788-3000
Saint John's Hospital
800 East Carpenter Street Springfield, IL 62769
(217) 544-6464
Silver Cross Hospital
1200 Maple Rd Joliet, IL 60432
(815) 740-7108
Illinois District Courts
Illinois Northern District Court
219 South Dearborn Street, 20th Floor
Chicago IL 60604
Illinois Central District Court
100 N.E. Monroe Street, Room 309
Peoria IL 61602
Illinois Central District Court
600 East Monroe Street, Room 151
Springfield IL 62701
Illinois State Courts
Cook County Court
50 W Washington St # 1001
Chicago, IL 60602-1316
Peoria County Court
324 Main St # G22
Peoria, IL 61602
Sangamon County Court
200 S 9th St # 405 Springfield, IL
62701-1981