Georgia Birth Injury Lawyer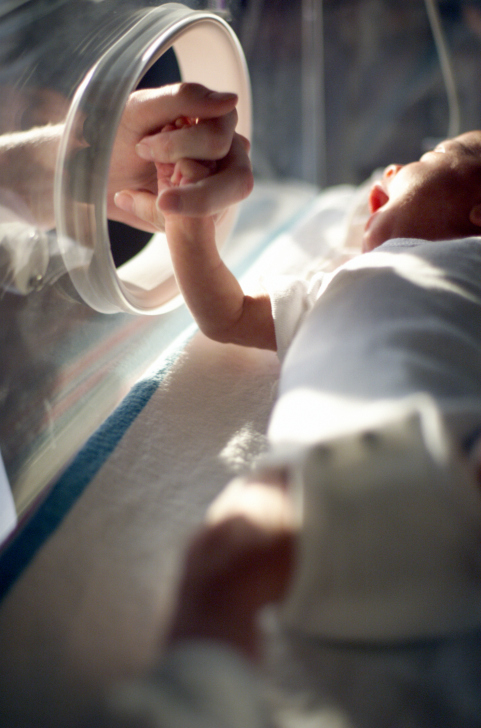 With a definitive emphasis on assisting the families of babies who have suffered harm due to medical negligence during labor and delivery, the Georgia birth injury lawyers of Eisbrouch Marsh are dedicated advocates for victims' rights. Our reputation for offering unrivaled client service and compassionate representation has afforded us the privilege of aiding individuals who are often in the midst of the most challenging time of their lives. We feel it is our mission as well as our honor to fight not only for financial compensation for birth injury victims, but also for justice and full accountability.
For the families of babies harmed during the birthing process, a difficult road almost certainly lies ahead. Watching a youngster struggle to cope with the serious physical disabilities, developmental delays and emotional struggles birth injuries often produce is something no parent should ever have to do. In addition, mothers and fathers who find themselves in this circumstance are frequently scrambling to find the financial resources necessary to pay for the ongoing medical care, educational services and therapies their child is likely to need for the foreseeable future.
If you or a loved one has been confronted with this type of heart-wrenching situation, the Georgia medical malpractice attorneys at Eisbrouch Marsh want to help. We are ready and willing to analyze the facts of your case and provide knowledgeable counsel as to the legal avenues available to you.
Georgia birth injury lawsuit statute of limitations
Every jurisdiction establishes its own time frame within which certain types of legal actions must be filed, and Georgia is no exception. Thus, anyone contemplating filing a birth injury lawsuit in Georgia would do well to become familiar with the relevant rules for doing so.
Georgia's standard time limit for filing a medical malpractice action is two years from the date the injury or death occurred. The time limitation is applicable to minors as well, through the statute does not run before a claimant reaches the age of seven. Incompetence due to mental illness or retardation tolls the running of the limitations period as well.
Damage caps and governmental immunity in Georgia
Certain states have enacted legislation limiting the dollar amounts plaintiffs may be awarded in medical malpractice lawsuits. In 2005, Georgia imposed caps on non-economic damages totaling $350,000 for individual defendants and $1,050,000 for all defendants, though the state's Supreme Court has since declared those caps to be unconstitutional.
There is no cap on compensatory damages available to medical malpractice plaintiffs for things such as medical expenses, ongoing care and the like. Punitive damages may be recoverable in cases in which it has been shown by clear and convincing evidence that the actions of the defendant were malicious, willful, fraudulent, wanton or consciously indifferent.
With the exception of cases involving intentional harm, punitive damages are capped at $250,000.
Georgia has waived sovereign immunity with regard to torts committed by officers of the state or employees acting within the official scope of their employment. A one-year limitations period exists for claims filed against the state or its subdivisions.
Georgia's standard of care in birth injury lawsuits
In all birth injury malpractice cases, plaintiffs must establish that the medical professionals attending the labor and delivery process acted in a manner inconsistent with the prevailing standard of care. This means that the healthcare provider in question committed acts or omissions which diverged substantially from the way in which a reasonable, similarly situated practitioner would have conducted his or herself.
Expert testimony is typically used to demonstrate this divergence, and in Georgia, all medical malpractice complaints must include an affidavit from a qualified medical expert outlining the factual basis for the allegations of negligence. Plaintiffs who fail to file such a document may have their case dismissed.
Thanks to our years of experience working on behalf of medical negligence victims, we at Eisbrouch Marsh have cultivated an impressive network of medical experts, legal support staff and case investigators, all of whom work together to collect, review and thoroughly analyze all records and evidence relating to your case.
Who can file a birth injury lawsuit in Georgia
Parents who have experienced the heartache of watching their baby struggle with the effects of a birth injury should be aware of the fact that the law provides real avenues of recourse and the opportunity to seek fair compensation. It is possible to file suit against physicians, nursing staff, hospital employees and healthcare facilities themselves. The pool of defendants is so expansive largely in recognition of the fact that errors and omissions in the labor and delivery setting have the potential to cause catastrophic disabilities and impairments that can last a lifetime.
Sadly, the types of errors leading to severe birth injuries are often extremely preventable in nature. Failure to properly monitor heart rates, accurately note fetal positioning, properly administer medication or order Caesarian delivery in a timely manner can all need to unnecessary pain, suffering and even death.
If you believe your child's labor and delivery injury was the result of medical negligence during birth, our attorneys are ready to provide a comprehensive assessment of the facts of your case and make knowledgeable recommendations about how best to proceed.
Georgia birth injury verdicts and settlements of note
Mothers and fathers of children negatively impacted by labor and delivery negligence are often shocked to learn the true extent of the damage done and the decades of costly care and interventions likely to be required. Given the frequently debilitating nature of of developmental delays, spinal cord damage, cerebral palsy and other conditions suffered by such children, legal settlements and verdicts achieved in these cases can often be very significant.
Recent birth injury case outcomes in Georgia providing hope to prospective plaintiffs include:
A 2012 settlement in which a plaintiff received $4.9 million for improper assessment of fetal distress which led to a catastrophic brain injury
A $13.9 million verdict in Gwinnett County stemming from a physician's failure to promptly detect fetal oxygen deprivation which resulted in cerebral palsy, mental retardation and epilepsy
A $2.8 million verdict in a birth injury case leading to wrongful death
Georgia birth injury lawyers standing ready to help
If your child has experienced a life-changing injury as a result of negligence during the birthing process, we understand the feelings of anger, confusion and frustration you are likely harboring. Because we want to help ensure that you secure the financial resources necessary to provide the care and therapy your child deserves now and in the future, we invite you to take advantage of our 45 years of experience litigating on behalf of clients facing similar challenges.
To begin the process of seeking justice and accountability for your son or daughter, contact us at 855-60-BIRTH. We look forward to scheduling a no-cost initial consultation and helping you make informed decisions about your family's future.
Georgia Hospitals
Atlanta Medical Center Family Practice
303 Parkway Dr NE
Atlanta, GA 30312
(404) 265-3627 ‎
Shepherd Center
2020 Peachtree Road Northeast
Atlanta, GA 30309
(404) 352-2020 ‎
Memorial Hospital Savannah
4700 Waters Avenue
Savannah, GA 31404
(912) 350-8000 ‎
Select Specialty Hospital of Savannah
5353 Reynolds Street
Savannah, GA 31405
(912) 819-7982 ‎
Landmark Hospital of Athens
775 Sunset Drive Athens, GA 30606
(706) 425-1500 ‎
Birth Injury Lawsuits in Georgia District Court
Georgia Northern District Court
75 Spring Street, S.W., Room 2211
Atlanta GA 30303
Georgia Southern District Court
125 Bull Street, 3rd Floor
Savannah GA 31402
Georgia Middle District Court
115 East Hancock Avenue, 2nd Floor
Athens GA 30601
Birth Injury Lawsuits in Georgia State Court
Fulton County Court
185 Central Avenue Southwest
Atlanta, GA 30303
Chatham County Court
133 Montgomery Street
Savannah, Georgia 31405
Clark County Court
325 E Washington St
Athens, GA