Pennsylvania Birth Injury Lawyer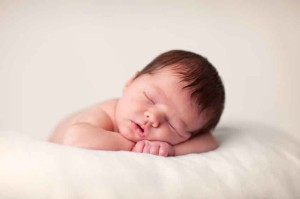 The Pennsylvania birth injury lawyers at Eisbrouch Marsh are legal advocates who are committed to assisting the families of infants harmed by medical negligence during labor and delivery. We have built a reputation for providing an unmatched level of compassionate, individualized service for each one of our client families, many of whom are facing the most difficult time of their lives. Our attorneys consider it their solemn mission to fight for every dollar of compensation to which those harmed by preventable medical errors truly deserve.
No parent wants to witness a young child struggle with developmental delays and severe physical disabilities caused by medical malpractice during birth. Parents who have found themselves in this unenviable position are likely also experiencing a great deal of fear and concern over how they will afford the ongoing medical treatment, therapy and specialized educational services their child is sure to need in the years to come.
If you or someone you love is facing an uncertain future of this type, we are here to help. We stand prepared to provide a thorough analysis of the facts of the case and offer honest opinions about the best course of legal action to take in order to hold accountable all those responsible for the damage done.
Pennsylvania statute of limitations for birth injury lawsuits
Because all jurisdictions impose time limits during which legal actions must be brought, it is essential for prospective plaintiffs to understand the laws relevant to their specific type of claim.
In Pennsylvania, the standard time limit for filing medical malpractice claims is two years from the date of the event giving rise to the claim. However, because children are held to be incapable of making informed decision about preserving and asserting their own legal rights, the law offers a "tolling" of the statute of limitations until a child reaches age 18. Once that age is attained, the clock begins to run, and the two-year time limit applies.
It is important to note, however, that parents who wish to file a birth injury lawsuit to recover damages they have sustained themselves as a result of their child's birth injury are still bound by the two-year time limitation.
Pennsylvania damage caps and issues of governmental immunity
In some states, limitations are statutorily imposed on the amount of damages that may be awarded to plaintiffs in medical malpractice cases. However, Pennsylvania imposes no such cap on compensatory damages.
Certain restrictions apply in the case of punitive damages, of which potential plaintiffs should be aware. For punitive damages awarded in cases arising on or later than March 20 of 2002, 25 percent of that amount must be paid into a state-sponsored excess insurance fund rather than directly to the plaintiff. Furthermore, punitive damages against physicians are precluded from exceeding 200 percent of the compensatory damages awarded in the case, except in cases of intentional misconduct.
Regardless of the type of damages ultimately awarded, the birth injury attorneys at Eisbrouch Marsh have the background and know-how to ensure that clients receive the maximum compensation available.
Plaintiffs who  have filed medical malpractice lawsuits in Pennsylvania can take some comfort in the fact that the state has waived its sovereign immunity for both itself and its employees in such cases, subject to some limitations. Liability, though, is limited to $250,000 per individual claimant and $1 million in aggregate. Immunity has not been waived when it comes to medical malpractice cases involving local units of governments and employees of the same.
Standard of care in Pennsylvania
In every birth injury malpractice case, it is required that plaintiffs establish via expert testimony that the doctors, nurses or other healthcare providers in question acted in a manner that fell below the prevailing standard of medical care. This means that their acts or omissions were inconsistent with the way a reasonable specialist working under similar circumstances would have conducted themselves.
While Pennsylvania has not imposed specific requirements for the testimony offered by experts in such cases, it is worth noting that a lawyer's signature on a medical malpractice complaint acts as a certification that he or she has consulted with a medical expert who is willing to attest to the substance of the arguments made in the lawsuit.
Our years of experience have afforded us the invaluable opportunity to build an extensive network of medical experts, case investigators, research and support staff able to do the painstaking work of reviewing records, assembling evidence and marshaling the strongest case possible on our clients' behalf.
Who may file birth injury lawsuits in Pennsylvania
The law affords parents and children harmed by birth injury medical malpractice the opportunity to fight for fair compensation and justice. Lawsuits can be filed against doctors, nurses, hospital staffers and healthcare facilities themselves.
The expansiveness of the potential defendant pool is justified by the fact that professional errors, acts and omissions during labor and delivery have the ability to cause permanent, debilitating harm that includes spinal cord damage, cerebral palsy, developmental delays and brachial plexus injuries.
The heartbreak of birth injuries is often compounded by the fact that in many cases, the resulting harm to the most vulnerable of patients was preventable. Failures on the part of healthcare professionals to properly monitor fetal heart rate, observe fetal positioning, administer proper dosing of medications or order a Caesarian section in a timely manner are all too often the cause of needless suffering and sometimes even death.
If you suspect that the injuries your child suffered during the labor and delivery process were caused by medical negligence, our firm is prepared to conduct a comprehensive review of the facts of your case and provide honest, knowledgeable advice about possible next steps.
Notable Pennsylvania birth injury settlements and verdicts
Parents of birth injury victims are often devastated to discover the profound extent of the harm sustained and the likely need for a lifetime of costly care and therapy. Verdicts and settlements in such cases are often substantial.
Noteworthy recent verdicts & settlements in birth injury cases include:
A $37 million jury verdict for medical negligence in the delivery room that resulted in severe oxygen deprivation, hypoxia and profound brain damage
A $9 million settlement in a labor and delivery negligence matter in which the baby suffered irreversible brain damage
A $2.9 million settlement stemming from an unnecessarily prolonged labor in which a doctor's failure to timely order a Caesarian section resulted in multi-organ system failure, permanent brain injury and lasting disability
Pennsylvania birth injury lawyers committed to making a difference
If you are the parent of a child who suffered debilitating injuries during the birthing process, we know that you are feeling disappointment, confusion and fear. The medical malpractice lawyers of this firm are here to help. Our attorneys have more than 45 years of experience litigating birth injury and other personal injury cases, and we will not rest in our fight to secure the compensation you need in order to move forward and provide for your child.
The first step in pursuing justice for your child involves contacting us at 855-60-BIRTH for a no-charge initial consultation. We look forward to exploring the facts of your case and outlining the legal options available to you and your family.
Pennsylvania Hospitals:
Temple University Hospital
3401 North Broad Street
Philadelphia, PA 19140
(215) 707-2000 ‎
Albert Einstein Medical Center
5401 Old York Road #363
Philadelphia, PA 19141
(215) 456-7890 ‎
Hahnemann University Hospital
230 North Broad Street
Philadelphia, PA 19102
(215) 762-7000 ‎
The Children's Hospital of Philadelphia
South 34th Street
Philadelphia, PA 19104
(215) 590-1000 ‎
St. Clair Hospital
1000 Bower Hill Road
Pittsburgh, PA 15243
(412) 942-4000 ‎
West Penn Hospital
4800 Friendship Avenue
Pittsburgh, PA 15224
(412) 578-5000 ‎
Sacred Heart Hospital
421 Chew St
Allentown, PA 18102
(610) 776-4500 ‎
St. Luke's Hospital & Health Network, Bethlehem Campus
801 Ostrum Street
Bethlehem, PA 18015
(610) 954-4000 ‎
Lancaster Regional Medical Center
250 College Avenue
Lancaster, PA 17603
(717) 291-8022 ‎
Pennsylvania District Courts: 
Pennsylvania Eastern District Court
601 Market Street, Room 2609
Philadelphia PA 19106-1729
Pennsylvania Western District Court
700 Grant Street, Room 3110
Pittsburgh PA 15219-1906
Pennsylvania Eastern District Court
504 West Hamilton Street, Room 1601
Allentown PA 18101-1502
Pennsylvania State Courts:
Philadelphia County Court
1515 Market St # 1414
Philadelphia, PA 19102-1913
Allegheny County Court
414 Grant St # 734
Pittsburgh, PA 15219-2411
Lehigh County Court
455 W Hamilton St
Allentown, PA 18101-1602