Michigan Birth Injury Lawyer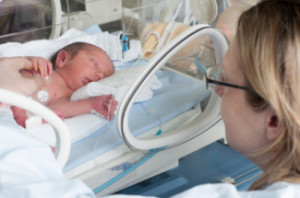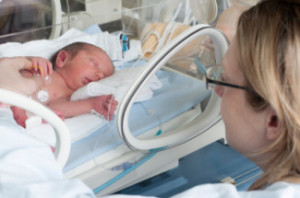 Dedicated to helping families who have been seriously harmed by medical negligence during the labor and delivery process, the Michigan birth injury attorneys of Eisbrouch Marsh have achieved a reputation for offering clients compassionate, personalized legal representation at a confusing and often frightening time. We fight for maximum financial compensation for the victims of medical malpractice and will work tirelessly to hold accountable those responsible for the harm your child sustained.
Nothing can truly prepare young parents for the heartache brought by labor and delivery malpractice resulting in a child's severe disabilities or developmental delays. When the unexpected occurs during an infant's birth, parents are left to wonder if they can provide for ongoing medical care, treatment and therapy. If you or a family member is in this unfortunate position, the Michigan medical malpractice attorneys of Eisbrouch Marsh want to help. We are ready and willing to dig deep in to the facts of your case and provide candid, straightforward advice about available legal options.
Michigan birth injury lawsuit statute of limitations
All state legislatures impose time restrictions on how long plaintiffs have to file legal actions, and for the reason, it is vital for the families of birth injury victims to gain an understanding of the law in their specific jurisdiction. Michigan requires that legal malpractice actions must be brought within two years of the events serving as the basis of the claim. Actions filed by or on behalf of minor children must be brought before the injured party's tenth birthday or the fifteenth birthday if the injuries in question harmed the child's reproductive system.
Wrongful death actions accrue not on the date of death, but rather on the date of the events that ultimately caused death. However, the standard two-year limitation period can be extended under certain circumstances. If an injured party dies before the statute runs out, an appointment of a personal representative adds another two years to the period in which suit can be filed. In addition, medical malpractice plaintiffs are required to provide written notice to potential defendants no less than 182 days prior to commencement of the action.
Michigan damage caps and governmental immunity issues
Certain states place statutory limits on the financial compensation that can be awarded to medical malpractice plaintiffs. Michigan does indeed cap the amount that may be recovered for non-economic damages for things such as pain and suffering, physical disfigurement and impairment, loss of enjoyment and inconvenience.
In 1993, the legislature set a maximum recovery of $280,000 for standard non-economic damages and a maximum of $500,000 in cases of paralysis, loss of reproductive ability, cognitive impairment, brain or spinal cord injury. These limits are increased yearly with the cost of living, and for 2014 are set at $440,200 for standard non-economic awards and $786,020 for cases involving permanent disabilities.
In Michigan, sovereign immunity has largely been waived when it comes to cases involving negligent medical treatment. No immunity is afforded to governmental agencies or agents and employees thereof with regard to providing medical treatment or care, with the exceptions of hospitals operated or owned by the department of corrections or community health. For these purposes, the definition of a governmental agency includes the state itself and all political subdivisions and municipal corporations.
Standard of care in Michigan birth injury lawsuits
All birth injury malpractice cases require plaintiffs to demonstrate by way of expert testimony that the healthcare practitioners on hand at the event in question failed to adhere to the accepted medical standard of care for their distinct specialty. That is to say that they committed specific acts or omissions that a reasonable practitioner within the same specialty under similar circumstances would not have.
In Michigan, experts testifying in medical malpractice lawsuits are required to be licensed professionals practicing or teaching in the same area of specialization in which the defendant practices. They must also possess all the same board certifications as the professional being sued.
Every medical malpractice complaint must also be filed together with an affidavit of merit that has been signed by a qualified health care professional. The document is required to stated the relevant standard of care, an opinion that the standard was indeed breached, an statement of the actions that ought to have been taken to prevent the breach and an explanation of how the breach proximately caused the alleged injury.
We have spent years assembling an extensive network of case investigators, medical experts, researchers and support staff, all of whom work together to build the most effective case possible for each of our clients.
We understand what it takes to conduct thorough record reviews, gather and analyze evidence and put all of the pieces of a case together in order to secure justice for the victims of medical malpractice.
Who can file birth injury lawsuits in Michigan
Parents whose children have sustained serious injuries at birth need to know that the law does afford them the opportunity to seek justice as well as fair financial compensation. It is possible to file legal actions against physicians, nurses, hospital staff members and the healthcare facilities in which they work. The breadth of the potential pool of defendants stems from the fact that the types of errors that can occur during the labor and delivery process can lead to lasting, debilitating damage to infants.
Victims of birth injury malpractice may suffer from:
Cerebral palsy
Paralysis
Brachial plexus injuries
Brain damage
Profound developmental delays
The tragedy of birth injuries of these types is compounded by the fact that many of them are almost entirely preventable.
Failure of medical professionals to properly monitor heart rates, take fetal positioning into account, administer drugs appropriately and promptly order a Caesarian section when needed are omissions that frequently cause unnecessary pain, suffering and death.
If you believe that your child's birth injuries may have been due to the negligence of the medical professionals who attended your labor and delivery, you owe it to yourself to enlist the assistance of experienced attorneys equipped to provide the candid, knowledgeable insights you need to make informed decisions about your family's future.
Recent birth injury verdicts and settlements in Michigan
The true nature of the harm sustained by the victims of labor and delivery negligence frequently comes as a shock to the parents of those children. The impairments that result from such malpractice often lead to years of costly medical treatment, physical therapy, special education and other services that many simply cannot afford on their own.
Fortunately, Michigan has witnessed some very substantial recent verdicts and settlements in birth injury lawsuits.
Birth injury verdicts & settlements in Michigan:
$6.9 million settlement in a case in which a delayed Caesarian section resulted in a child's cerebral palsy and hypoxic ischemic encephalopathy
$4.75 million settlement for a child who suffered cerebral palsy and developmental delays as a result of a failure to identify and properly manage preeclampsia as well as fetal distress
$1.125 million settlement for family of child who suffered seizures and diagnosis of cerebral palsy due to ill-advised and inappropriate use of vacuum extractor during delivery
Michigan birth injury attorneys you can trust
If your child is contending with serious injuries sustained at birth, you may be feeling frightened, confused and perhaps even angry. We want you to know that help is available and you need not navigate these uncertain waters alone. With over 45 years of experience fighting to secure the financial resources families need to pay for the medical care and therapies required in the aftermath of a birth injury, our team is uniquely qualified to provide comprehensive, personalized service.
To begin the process of seeking justice on behalf of your child, call us at 855-60-BIRTH to schedule a free, no-obligation evaluation of your case. We are committed to offering an honest assessment of your options and assisting you in determining the most appropriate course of action.
Michigan Hospitals:
Henry Ford Hospital
2799 West Grand Boulevard
Detroit, MI 48202
(313) 916-2600 ‎
Sinai Grace Hospital
6071 Outer Drive
Detroit, MI 48235
(313) 966-3300 ‎
Spectrum Health-Butterworth Hospital
100 Michigan Street Northeast
Grand Rapids, MI 49503
(616) 391-1690 ‎
Metro Health Hospital
5900 Byron Center Avenue Southwest
Wyoming, MI 49519
(616) 252-7200
Hurley Hospital
1 Hurley Plaza
Flint, MI 48503
(810) 257-9037 ‎
Select Specialty Hospital
1 Hurley Plaza Flint, MI 48503-5902
(810) 762-7200 ‎
University of Michigan Hospital
1500 East Medical Center Drive
Ann Arbor, MI 48109
(734) 936-4000 ‎
Oakwood Hospital & Medical Center
18101 Oakwood Boulevard
Dearborn, MI 48124
(313) 593-7000 ‎
Birth Injury Lawsuit in Michigan District Court: 
Michigan Eastern District Court
231 West Lafayette Boulevard, 5th Floor
Detroit MI 48226
Michigan Western District Court
110 Michigan Street, N.W., Room 399
Grand Rapids MI 49503
Michigan Eastern District Court
600 Church Street, 1st Floor
Flint MI 48502
Birth Injury Lawsuits in Michigan State Court:
Wayne County Court
1025 East Forest Avenue
Detroit, MI 48207-1024
Kent County Court
180 Ottawa Ave NW #2500
Grand Rapids, MI 49503
Genesee County Court
900 S Saginaw Street # 502
Flint, MI 48502