Maine Birth Injury Lawyer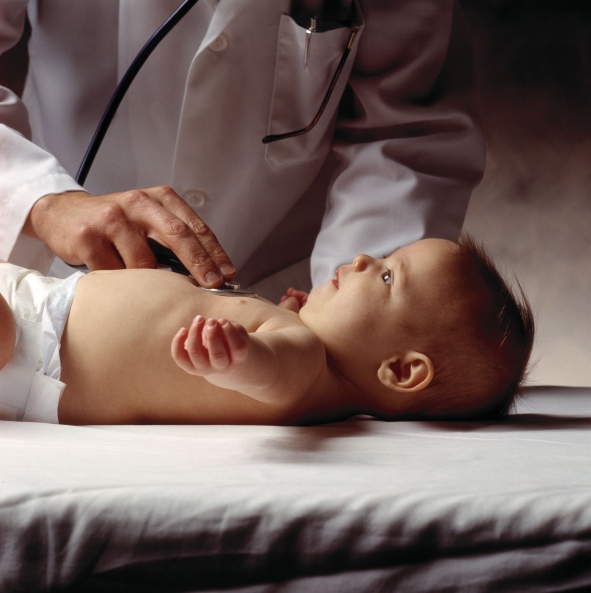 The Maine birth injury attorneys of Eisbrouch Marsh are dedicated to protecting the rights of children and families who have been the victims of medical negligence during labor and delivery. Our success has afforded us a reputation as compassionate, effective legal advocates for the most vulnerable, and we feel privileged to fight day and night to secure the financial compensation and justice our clients deserve.
Almost nothing is more wrenching for new parents than to stand by while a child struggles with the disabilities and developmental delays that all too often follow incidents of medical malpractice during birth. When such circumstances do occur, most mothers and fathers experience anger, fear and concern about how they will be able to cope financially with all that their child's injuries will entail. Costly medical treatment, therapies and educational interventions are likely to be needed, and the assistance of a skilled birth injury lawyer can mean the difference between despair and empowerment.
If you or a loved one have recently been confronted by precisely this type of situation, our team of medical malpractice lawyers is standing by, ready to help. We provide comprehensive case evaluations and solid legal advice geared toward maximizing your potential financial recovery.
Maine statute of limitations for birth injury lawsuits
Individual states impose strict time limitations during which legal actions must be brought, and Maine is no exception. Medical malpractice lawsuits must be filed within three years of the date of the alleged act of negligence.
This limitation period is also applicable to complaints pertaining to wrongful death allegedly caused by medical malpractice. Legal actions brought on a minor's behalf are required to be filed within six years of the incident in question, or within three years of the child reaching the age of majority, whichever date arrives sooner. However, if the claimant is deemed legally incompetent, the cause of action is not held to accrue until his or her disability has been lifted.
Damage caps and governmental immunity in Maine
Certain state legislatures impose limits on the amount of damages a medical malpractice plaintiff can recover. Maine, however, has placed no such cap on available damages.
Maine does set a limit of $500,000 on non-economic damages in wrongful death cases and a limit of $250,000 on punitive damages. Non-economic damages are those awarded for things such as emotional distress, suffering, inconvenience and loss of familial relationships. In cases in which a jury has awarded a plaintiff damages that exceed $250,000, either party has the ability to seek an order requiring the award to be paid out periodically.
Prospective medical malpractice plaintiffs should realize that the Maine Tort Claims Act offers a degree of immunity to governmental entities, including the state itself, cities, counties, towns and other political subdivisions. This immunity extends to state hospitals as well. However, the legislature has waived immunity in cases alleging wrongful death. Liability of governmental or state entities is limited to $400,000 per individual occurrence, though plaintiffs retain the ability to petition the legislature for special authorization of an award that exceeds that dollar limit.
Governmental units throughout Maine are immune from any liability for punitive damages.
Standard of care in Maine birth injury lawsuits
Medical negligence cases typically require expert testimony as a means of establishing a breach of the applicable standard of care. It is essential that the trier of fact be presented with evidence that the medical professionals present during the labor and delivery process in question fell below the accepted, prevailing standard of care under the specific circumstances. The acts or omissions must be shown to be contrary to the likely behavior of a similarly situated and trained specialist under the same set of facts.
While Maine does not require the inclusion of an expert affidavit to a medical malpractice complaint, expert testimony will be necessary at trial in order to establish negligence, unless the alleged negligence is easily and obviously recognizable by laymen.
The Maine birth injury attorneys here have dedicated their careers to seeking justice for children and their families, and as a result we have built an impressive network of medical experts, case investigators, researchers and support professionals who work together to provide painstakingly accurate records reviews and gather the evidence necessary for us to mount an effective case on behalf of every client.
Filing birth injury lawsuits in Maine
Parents of children harmed by medical negligence at birth can take some comfort in the fact that the law provides them with an opportunity to seek justice as well as financial compensation.
It is possible for plaintiffs to file suit against obstetricians, nurses, facility staffers and the hospitals themselves. The list of potential defendants is large in part because of the severity and lasting nature of the injuries that labor and delivery malpractice often causes. Spinal cord harm, cerebral palsy, brachial plexus damage and developmental delays are just a few of the more common effects of such negligence, all of which necessitate years of expensive rehabilitation, therapy and care.
What is most frustrating to victims and birth injury attorneys alike is the fact that so many of these outcomes could have been prevented. Simple failure to provide appropriate fetal monitoring, correct dosing of drugs such as Pitocin, or timely decisions regarding the need for Caesarian delivery are common causes of debilitating injuries. Those responsible for such errors and omissions must be held to account.
If your child suffered serious injury at the time of his or her birth, and you suspect that medical negligence played a role, our lawyers are ready and willing to begin a thorough review of the facts and provide our opinion about effective next steps in your quest for justice.
Notable birth injury settlements and verdicts in Maine
The seriousness of the harm that comes from labor and delivery malpractice often catches new parents by surprise. The extraordinary expense of ongoing medical care, treatment, therapy and education for their disabled child is something for which they were not likely prepared, and can cause real anxiety and a sense of hopelessness. However, birth injury settlements and verdicts can frequently be quite substantial in nature, as evidenced by recent outcomes in Maine.
Recent outcomes of birth injury lawsuits in Maine include:
A Cumberland County case in which cerebral palsy and severe brain damage resulted from a physician's failure to order a Caesarian delivery in a timely fashion, causing the child to be awarded $7.485 million, while the mother was awarded $1.5 million.
An $85,000 verdict was rendered in Androscoggin Superior Court in favor of the plaintiff for hypoxic ischemic encephalopathy stemming from mismanaged labor and delivery.
Maine birth injury lawyers dedicated to fighting for victims' rights
At Eisbrouch Marsh, we know the agony and uncertainty birth injuries can cause not only for children, but also their entire families. With more than 45 years of experience advocating on behalf of negligence victims, our attorneys have what it takes to provide an unparalleled level of client service.
To begin your quest for justice on behalf of your child, contact us at 855-60-BIRTH and schedule a free, no-obligation initial consultation.
Maine Hospitals:
Mercy Hospital
144 State Street
Portland, ME 04101
(207) 879-3000 ‎
Maine Medical Center
22 Bramhall Street
Portland, ME 04102
(207) 662-0111 ‎
St Marys Regional Medical Center
98 Campus Avenue
Lewiston, ME 04240-6019
(207) 777-8484 ‎
St Joseph Hospital
360 Broadway
Bangor, ME 04402-0403
(207) 907-1000 ‎
Center For Family Medicine
895 Union St # 12 Bangor, ME 04401-3054
(207) 973-7979 ‎
Birth Injury Lawsuits in Maine District Court:
156 Federal Street
Portland ME 04101-4152
202 Harlow Street
Bangor ME 04401-4901
Birth Injury Lawsuits in Maine State Court:
Cumberland County Court
205 Newbury Street
Portland, ME 04112
Androscoggin County Court
2 Turner St.
Auburn, Maine 04212-3660