Iowa Birth Injury Lawyer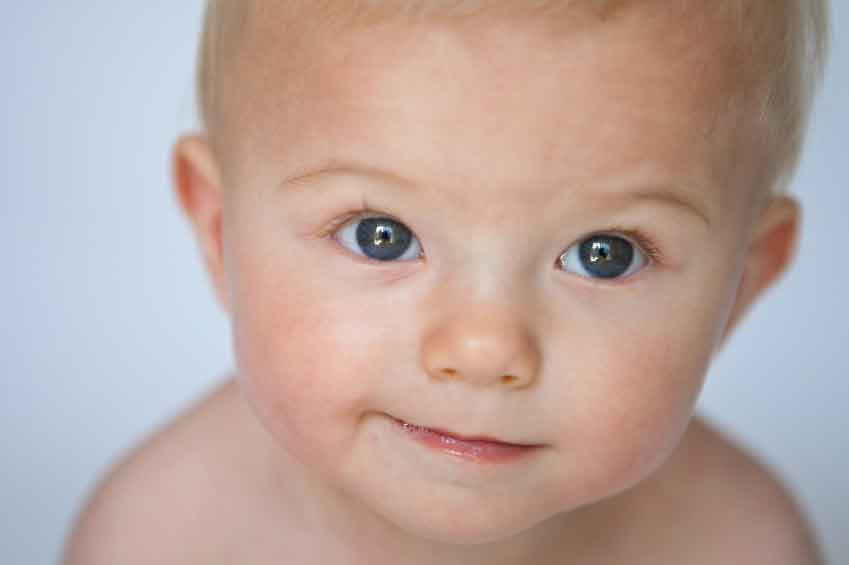 With more than 45 years of experience advocating on behalf of the victims of medical negligence during labor and delivery, the Iowa birth injury attorneys of Eisbrouch Marsh stand ready to assist the most vulnerable among us in obtaining the financial compensation they deserve. Our reputation is built upon our commitment to offering personalized, caring service to each one of our clients as we fight to secure justice for those harmed by the acts or omissions of medical professionals during birth.
Nothing compares to the sense of helplessness and fear faced by parents whose baby has suffered a serious birth injury. Coming to grips with the likelihood that developmental delays, physical impairments and cognitive issues will be lasting reminders of the errors made during labor and delivery is never an easy task.
Because birth injuries often necessitate costly medical treatments, therapies and educational interventions well into the future, parents frequently begin to wonder how they will find the money to pay for such services. That's why we strive to provide anxious mothers and fathers with the type of thorough case evaluation they need in order to make informed decisions about possible legal action against those responsible for the harm done.
Iowa statute of limitations for birth injury lawsuits
Every legal jurisdiction places a time limit on how long different types of actions may be filed. Thus, prospective plaintiffs need to make sure they are familiar with the statute of limitations that applies to their particular cause of action.
In Iowa, medical malpractice actions, whether for personal injury or for wrongful death, must be brought within two years of the date when the injury or death occurred. Iowa does extend the limitations period for individuals who are minors or who are mentally incompetent by one year following the date the disability is removed. However, actions brought on behalf of minors who were under the age of eight on the date of the event in question must be commenced no later than the child's tenth birthday.
Damage caps and governmental immunity issues in Iowa birth injury cases
Certain states statutorily impose limits on the amount of damages that may be awarded in a personal injury or medical malpractice case. Sometimes, such caps apply only to non-economic damages and/or to punitive damages. However, the state of Iowa imposes no limits whatsoever on the dollar amount of damages a medical malpractice plaintiff may recover. This fact affords potential plaintiffs real hope that the legal process may in fact yield sufficient financial resources to properly care for their injured, perhaps permanently disabled child.
Iowa has not broadly asserted governmental immunity in the area of medical negligence, and plaintiffs are able to sue employees of the state and other political subdivisions, provided that they make a written claim to the state's appeal board within the two-year period following the event in question. If the conduct at issue was not malicious or willful, the state is deemed to owe employees a duty of indemnification and defense. Municipalities, counties and cities are liable for the negligent acts and omissions of their employees who have acted in the normal scope of employment.
The duty of indemnification and defense, however, does not extend to questions of punitive damages.
Iowa standard of care in birth injury lawsuits
To prevail in a birth injury lawsuit in Iowa, plaintiffs must demonstrate that the medical personnel present during labor and delivery breached the prevailing standard of care in the profession and/or medical specialty. Thus, it must be shown that the acts and omission of the defendants diverged from the behavior a similarly positioned professional would have displayed under the same circumstances.
Iowa courts require expert testimony as proof of such a breach, unless the alleged negligence is so utterly obvious that a layman would recognize it. In Iowa medical malpractice cases, an individual can only be qualified as an expert witness capable of providing testimony if his or her medical qualifications directly relate to the issues in question and the treatment methods employed in the case.
The birth injury lawyers of Eisbrouch Marsh have assembled an impressive network of medical experts, researchers, case investigators and support staffers, all of whom join forces to marshal the most compelling evidence possible on behalf of our clients. We meticulously analyze your case from every angle to help ensure that all responsible parties are held to account for your child's injuries.
Filing birth injury lawsuits in Iowa
When the unexpected occurs and a child suffers a serious injury during labor and delivery, parents should understand that the law does provide opportunities for recourse.
It is possible to file suit against a broad array of medical personnel, including doctors, support staff, nurses, assistants and healthcare facilities themselves. Because the harm that can result from medical negligence during labor and delivery is often so great, it is important that all avenues of potential recovery are pursued. With spinal cord injuries, cerebral palsy and lasting physical impairment occurring far too often, parents need to know that substantial financial compensation may indeed be available.
Once parents begin to investigate the events leading up to their child's devastating birth injury, they frequently discover that the damage done was actually quite preventable. Adding to their heartbreak is the knowledge that with proper fetal monitoring, appropriate use of drugs such as Pitocin and timely ordering of a Caesarian delivery when complications arose, their child could have avoided the lasting effects of medical negligence, and all of the burdens they entail.
Our lawyers stand prepared to review the facts of your case should you suspect that your son or daughter's birth injury was the result of medical negligence. We believe in providing parents with the critical knowledge necessary to make informed choices about seeking justice through the legal system.
Noteworthy birth injury settlements and verdicts in Iowa
While the emotional and physical manifestations of serious birth injuries are surely devastating, the financial impact they have on families can also be extremely severe. Fortunately, Iowa parents have succeeded in recovering sizable settlements and verdicts on behalf of injured children in recent years.
Noteworthy verdicts and settlements in Iowa including:
A $13.5 million jury verdict for a cerebral palsy case resulting from improper fetal monitoring and mismanagement during labor and delivery
A $3.75 settlement for brain injuries and severe retardation that resulted from improper administration of Pitocin during labor
Iowa birth injury lawyers who are ready to help
If your child has suffered a serious birth injury, and you believe that medical negligence may have been to blame, we understand your feelings of betrayal, anger and mistrust. The concern and uncertainty you are experiencing about your child's future and your own ability to provide the resources he or she will need likely seem overwhelming. However, there is hope. Our birth injury attorneys are prepared to bring all of our resources to bear in the fight to secure every dollar of compensation available to your and your family.
If you are ready to begin the process of seeking justice on behalf of your child, please contact us at 855-60-BIRTH. We charge no fees unless and until you receive a financial recovery, and our initial consultations are always provided at no cost.
Iowa Hospitals:
Iowa Health – Des Moines Methodist Hospital
1200 Pleasant Street
Des Moines, IA 50309
(515) 241-5437
Mercy Hospital Main
1111 6th Avenue
Des Moines, IA 50314-2610
(515) 645-3380 ‎
St Luke's Hospital
1026 A Avenue Northeast
Cedar Rapids, IA 52406
(319) 369-7211 ‎
Cedar Rapids District Dietetic Association
701 10th Street Southeast
Cedar Rapids, IA 52403-1292
(319) 398-6011 ‎
Genesis Medical Center – West Campus
1401 West Central Park Avenue
Davenport, IA 52804
(563) 421-1000 ‎
Birth Injury Lawsuits in Iowa District Court:
Iowa Southern District Court
123 East Walnut Street, Room 300
Des Moines IA 50309-2035
Iowa Northern District Court
4200 C Street SW
Cedar Rapids IA 52404
Iowa Southern District Court
131 East Fourth Street
Davenport IA 52801-1516
Birth Injury Lawsuits in Iowa State Court:
Polk County Court
500 Mulberry St # 212
Des Moines, IA 50309
Linn County Court
51 3rd Avenue Brg
Cedar Rapids, IA 52401-1705
Davenport County Court
400 West 4th Street
Davenport, IA 52801