Connecticut Birth Injury Lawyer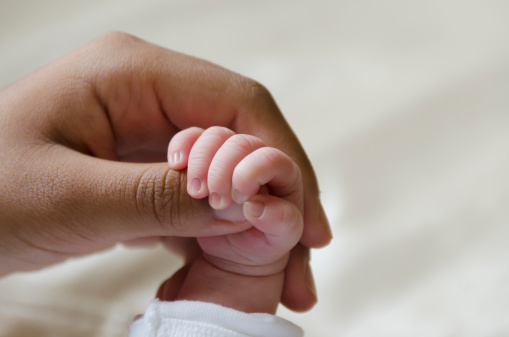 Connecticut is a difficult state in which to wage war against negligent hospitals and doctors. Just ask Patricia Votre, whose son, Miles, nearly died at birth from an E. coli infection. The infant eventually succumbed to his injuries 51 days later. Under normal circumstances, she should have been able to sue the doctors who ignored the symptoms of infection and failed to monitor the situation carefully.
However, Connecticut law is currently such that testimony from medical experts must be used in all CT birth injury lawsuits. As a result, state malpractice filings have gone down 20 percent to an average of 292 per year. Similar laws have been deemed unconstitutional in Washington, Arkansas, Oklahoma and Ohio because opinion letters from medical experts can cost thousands of dollars.
If you work with a Connecticut birth injury lawyer at Eisbrouch Marsh, testimony from credible medical experts is included as part of our services, and you only pay us a fee if you receive a settlement or jury award.
According to the Connecticut Post, "… The experts must have credentials that are identical to those of the defendants" and "many cases have been dismissed because the opinion writers' certifications didn't match up exactly with those of the defendants."
Clearly, choosing the right birth injury attorney is crucial to winning your case. You need medical malpractice lawyers that have access to an enormous pool of resources. Eisbrouch Marsh represents birth injury plaintiffs in all 50 U.S. states and bring more than 50 years of trial litigation and settlement agreement experience to the table.
Statute of limitations for Connecticut birth injury lawsuits
The statute of limitations law was designed to protect defendants from frivolous lawsuits and injustice. The idea is that, after a long period of time, memories fade, evidence becomes harder to obtain, and witnesses become less credible. In the State of Connecticut, you have up to two years to file a personal injury, wrongful death, or birth injury lawsuit.
There are, however, a few exceptions to the general rule. For instance, in cerebral palsy or brain damage cases, it could take several years before a disability becomes apparent. It may, then, be possible to file within two years of the discovery that a birth injury had occurred.
A Connecticut birth injury lawyer with our firm can help you determine if your case meets the minimum requirements to proceed in court.
Statutory damage caps on CT birth injury verdicts
Forty-three states, including Connecticut, allow plaintiffs to include punitive damages in medical malpractice actions. Punitive damages are designed to place additional sanctions on negligent medical practitioners in the hopes that they will be deterred from committing similar infractions in the future. The purpose of punitive damages is not to compensate the plaintiff, but the plaintiff often receives a portion of the award – usually to cover legal costs.
In Connecticut, punitive damages are limited to the actual cost of litigation, including all "reasonable" attorney fees.
Standard of care in Connecticut birth injury litigation
Experienced CT birth injury attorneys at Balkin & Eisbrouch will work tirelessly to prove beyond a reasonable doubt that the medical practitioners did not practice the appropriate "standard of care." The standard of care is not defined technically, but can be proven in court by other medical experts who have the same education, training, skills and background as the defendants. They seek to answer the question: "What would another individual in the same position do under these conditions that may have prevented the birth injury from occurring?"
We'll line up medical experts to help prove that the doctors, nurses, and/or hospital staff acted unreasonably. Our professional witnesses will also seek to prove that the negligent actions of the attending medical staff directly caused the birth injury suffered by your infant.
What causes birth injuries?
Birth injuries run the gamut from bruises and broken bones to life-long disabilities and brain damage.
Birth injuries are caused by a myriad of factors, such as:
Delayed cesarean section, leading to the death of the fetus
Failure to detect signs of fetal distress or oxygen deprivation
Mechanical trauma caused by attempting to deliver an overly large baby vaginally
Improper use of foreps, vacuum or tube insertion
Incomplete prenatal testing
Lack of sufficient monitoring during delivery
What is a birth injury?
The most common birth injuries we file litigation over include:
Cerebral palsy
Erb's palsy
Brachial plexus injury
Broken bones
Mental retardation
Brain swelling
Facial paralysis
Oxygen deprivation
Spinal cord injuries
You may also file a birth injury lawsuit in Connecticut if your baby has:
Cuts, bruises or lacerations
Blue or grey colored skin
Labored breathing
A low APGAR score
Seizures within 48 hours of birth
A limp arm
Delayed developmental milestones
Compensation in Connecticut birth injury cases
Depending on the severity of your case, you may be entitled to compensation for medical expenses, loss of income, emotional trauma, and wrongful death.
A case filed in 2005 by Cathy and Dominic D'Attilo told the heartbreaking story of a "rough, rough road" experienced by Daniel Jacob D'Attilo who was born with severe injuries related to cerebral palsy. The doctor paid out $58 million in this whopping settlement. Daniel's parents say they'll use the money to cover over $500,000 in medical expenses, a wheelchair, and communications therapy.
In 2005, Hartford Hospital was ordered to pay out $36.5 million to a family whose baby suffered from severe brain damage.
Where to find birth injury attorneys in CT
The birth injury attorneys of Eisbrouch Marsh will approach your case with care and concern. We understand that nothing will undo the damage that has been done, but you have the legal right to sue if you have been wronged by the negligent actions of others.
We have a winning track record of pursuing birth injury cases across the country. In 2001, without ever going to trial, we obtained a settlement of $5.5 million for a mother whose child was born with permanent brain damage. Please call us at 1-800-737-8587 for a free and confidential consultation.
Connecticut Hospitals & Medical Centers:
Bridgeport Hospital
267 Grant Street
Bridgeport, CT 06610
(203) 384-3000 ‎
St Vincent's College
2800 Main Street
Bridgeport, CT 06606
(203) 576-5235
Hospital of St Raphael
1450 Chapel Street
New Haven, CT 06511
(203) 789-3000 ‎
Saint Francis Hospital and Medical Center
114 Woodland Street
Hartford, CT 06105
(860) 714-4000 ‎
Stamford Hospital
30 Shelburne Road
Stamford, CT 06902
(203) 276-1000 ‎
Greenwich Hospital
5 Perryridge Road
Greenwich, CT 06830
(203) 863-3000 ‎
Connecticut District Courts:
915 Lafayette Boulevard, Room 400
Bridgeport CT 06604-4706
141 Church Street, Room 214
New Haven CT 06510
450 Main Street, Room A-12
Hartford CT 06103-3022
Connecticut State Courts:
New Haven County Court
235 Church Street
New Haven, CT 06510
Fairfield County Court
1061 Main Street
Bridgeport, CT 06604
Hartford County Court
95 Washington St
Hartford, CT 06106