Colorado Birth Injury Lawyer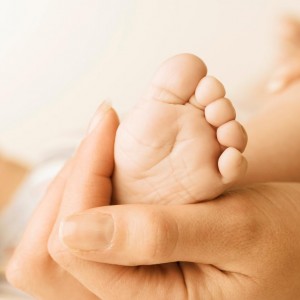 Serious birth injuries come in many forms, but in all cases, parents of those who have been harmed want answers, justice and help for their young children. The Colorado birth injury attorneys of Eisbrouch Marsh understand the sense of urgency and anger aroused by medical negligence during labor and delivery, and we want affected mothers and fathers to know that help is available. We have built our careers on a shared dedication to advocating on behalf of the smallest, most vulnerable among us and pledge to do everything possible to achieve the legal outcome your family deserves.
Almost nothing can compare to the heartache that follows a severe birth injury. Parents often feel helpless as they begin to learn the true extent of their child's disability, impairment or life-threatening condition. Once they start to get a glimpse into the likelihood that costly medical treatment, therapy and educational intervention will be needed, perhaps for decades to come, many moms and dads become overwhelmed and wonder where to turn.
A caring, compassionate medical malpractice lawyer on our team is prepared to provide a comprehensive case evaluation and sound advice about how best to pursue not only fair financial compensation, but also accountability from those responsible for the damage done.
Colorado birth injury lawsuit statute of limitations
Every jurisdiction institutes its own statute of limitations within which different types of lawsuits must be filed in order to be valid. Thus, prospective plaintiffs need to have an understanding of the time limits that may apply to their potential cause of action.
In Colorado, medical malpractice actions are required to be brought within two years of the date the injury in question occurred and its cause was known or reasonably should have been known by the plaintiff. Such actions cannot be brought more than three years following the act or omission giving rise to it, except in cases of professional concealment.
Minors are given at least until their eighth birthday to file medical malpractice lawsuits. Individuals deemed mentally incompetent or under some other type of legal disability at the time of injury are afforded two years after the time their disability is removed, or are bound by the standard limitations period, whichever is longer.
Wrongful death actions must be filed within two years of the date of death.
Damage caps and governmental liability in Colorado
Certain states have set limits on the dollar amount of damages that can be awarded in medical malpractice cases, causing concern to some potential plaintiffs. In Colorado, damages in a medical malpractice case against a doctor or a hospital facility are not permitted to exceed $1,000,000 per individual patient, and that figure includes derivative claims filed by other claimants.
From that $1,000,000, no more than $300,000 can be awarded in the form of non-economic damages. Prospective plaintiffs should note, however, that if the court determines that future economic damages are very likely to exceed the cap amount and the limitation would be patently unfair, discretion to permit additional damages is retained.
Punitive damages in Colorado are not permitted to exceed the dollar amount of actual damages a plaintiff receives. Though, courts do have discretion to increase punitive damages up to three times the actual damages awarded, provided that the defendant has persisted in the negligent behavior at issue, repeated the action in a willful or wanton manner, or has caused additional aggravation to the plaintiff's harm by acting willfully or wantonly.
Colorado statues provide that public entities throughout the state generally enjoy immunity from personal injury lawsuits. However, public entities such as the state, its counties, incorporated cities, towns and other political subdivisions have waived sovereign immunity in lawsuits filed as a result of their operation of a public hospital. Plaintiffs seeking damages from such entities are required to file written notice within 180 days after the event in question, notifying the public entity of the intention to sue.
In Colorado, judgments against a public entity or its employees are, generally speaking, subject to statutory damage limits. The largest dollar amount that can be recovered from a public entity or an employee thereof in a single occurrence is $350,0000 per claimant and $990,000 per occurrence. The Colorado Supreme Court has found this cap on damages to be constitutional.
Colorado standard of care in birth injury lawsuits
To prevail in a medical malpractice case, a plaintiff must conclusively demonstrate that the professionals present at the events in question departed from the prevailing standard of care related to the type of treatment or procedure being performed. It must be shown that the acts or omissions of the attending medical professionals differed substantially from those of a similarly educated and situated professional trained in the same specialty.
In Colorado, a plaintiff or plaintiff's attorney is required to file a certificate of review within sixty days of service of any medical malpractice complaint. This certificate must state that a medical expert was consulted on the matter, is fully competent to opine on the alleged negligence, is licensed in the state and is conversant with the relevant standard of care to the subject of the lawsuit.
Experts in one subspecialty are generally not permitted to testify as to the standard of care in another subspecialty, unless the two realms are found to be similar.
Eisbrouch Marsh is a birth injury law firm that enjoys access to an extensive network not only of qualified medical experts, but also case investigators, researchers and legal support staff, all of whom possess the knowledge and commitment to help our attorneys build the strongest possible case for each of our clients.
Filing birth injury lawsuits in Colorado
When medical negligence results in severe harm during the labor and delivery process, parents may not know where to turn for help in securing the financial resources their child is sure to need. Fortunately, the legal system provides the opportunity to fight for justice on behalf of young victims, including the ability to sue physicians, assistants, nurses, and hospital facilities themselves.
Cerebral palsy, brachial plexus injuries, physical impairment and developmental delays can require years of costly, intensive professional help, and an experienced team of birth injury lawyers can make all the difference in a family's quest for fair compensation.
The heartache of birth injuries is made even more tragic by the fact that so many could have been prevented. The failure to properly perform fetal monitoring, observe fetal positioning, administer labor medications and timely order Caeasarian delivery when circumstances require all too often lead to devastating, permanent harm.
If you believe your child's birth injury was the result of medical negligence on the part of labor and delivery staff, our team of attorneys wants to help. We would like to provide a comprehensive case evaluation in order to get to the bottom of what happened to your child, formulate an effective legal strategy and begin the fight to hold responsible parties accountable.
Colorado birth injury verdicts and settlements
There can be little doubt that the consequences of many birth injuries are not only debilitating, but can last for a child's entire lifetime. The severity of the harm resulting from labor and delivery negligence can necessitate years of expensive treatment and care, for which most parents are unprepared to afford.
Fortunately, the size of recent verdicts and settlements in several Colorado birth injury lawsuits do provide some cause for optimism.
Verdicts and settlements in Colorado birth injury cases include:
A $1.55 million settlement on behalf of a girl diagnosed with cerebral palsy stemming from a botched vaginal delivery and subsequent oxygen deprivation
A $1.85 million settlement reached for a boy suffering from cerebral palsy and severe neurological injuries caused by a lengthy delay in the ordering of a Caesarian section
A $4.5 million settlement achieved for a young boy suffering from cerebral palsy caused by oxygen deprivation at birth caused by a negligent lack of fetal monitoring and unnecessary delay of Caesarian delivery
Colorado birth injury attorneys who can make a difference
If your child has suffered a serious injury or even death as a result of labor and delivery room negligence, we understand the many conflicting emotions you are likely experiencing. The uncertainty, the anger and the frustration can become truly overwhelming. That is why we stand prepared to bring our 45 years of experience to bear in the fight for fair compensation, justice and accountability.
We invite you to contact us at 855-60-BIRTH to schedule a no-cost, no-obligation initial case evaluation. As always, we receive no fees unless we secure financial recovery on your behalf.
Colorado Hospitals:
Memorial Health System
1400 East Boulder Street
Colorado Springs, CO 80909-6033
(719) 365-5000 ‎
Memorial Hospital
1400 E Boulder St
Colorado Springs, CO 80909
(719) 448-0191 ‎
Triumph Hospital-Aurora
700 Potomac Street
Aurora, CO 80011
(720) 857-8333 ‎
The Childrens Hospital
13123 East 16th Avenue
Aurora, CO 80045
(720) 777-1234 ‎
Boulder Community Hospital
4747 Arapahoe Avenue
Boulder, CO 80303-1133
(720) 854-7000 ‎
University of Colorado at Denver Hospital
12605 E 16th Ave
Aurora, CO 80011
(720) 848-0000 ‎
Exempla Saint Joseph Hospital
1835 Franklin Street
Denver, CO 80218
(303) 837-7111 ‎
Birth Injury Lawsuit in Colorado District Court:
901 19th Street, 2nd Floor
Denver CO 80294
Birth Injury Lawsuits in Colorado State Court:
Denver County Court
3698 West 44th Avenue
Denver, CO 80211-1376
El Paso County Court
270 South Tejon
Colorado Springs, CO 80901
Adams County Court
1100 Judicial Center Drive
Brighton, CO 80601-8873