Arizona Birth Injury Lawyer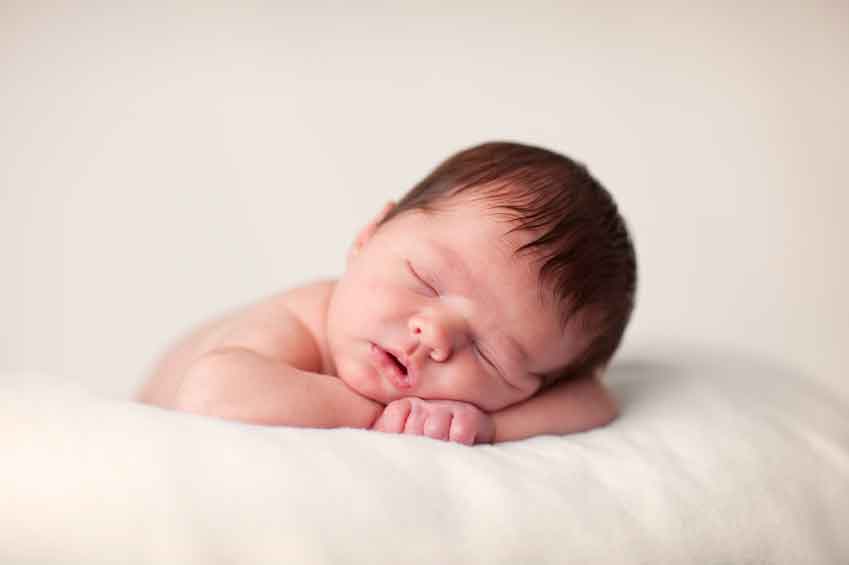 The team of dedicated Arizona birth injury attorneys at Eisbrouch Marsh have spent their careers helping children and families who have been negatively impacted by medical negligence occurring during the process of labor and delivery. Our ability to provide personalized, compassionate legal representation during a confusing and frightening time is unrivaled, and we are committed to seeking full and fair financial compensation for every client we are privileged to serve.
Having to watch as a child battles developmental problems, physical infirmities and cognitive delays is a tragedy that no parent should ever face. However, medical malpractice that is committed during the birthing process all too often can leave young children and their families with a lifetime of difficulties, stress and financial strain. Mothers and fathers who are confronted with such a future often feel a sense of panic about how they will ever be able to afford the specialized treatment and educational services their youngster is sure to need.
We consider it our mission and duty to offer no-charge comprehensive case evaluations to parents in need and to provide sound advice as to how the legal process may be able to help. We will not rest until those responsible for your child's injuries are held to account.
Arizona statute of limitations for birth injury cases
As in all other states, Arizona imposes its own time limits for filing legal actions on behalf of birth injury victims.
Medical malpractice lawsuits in the state are required to be brought within two years of the date on which the relevant cause of action accrued. Arizona case law dictates that the statute of limitations does not start to run until the injury itself is manifested. Furthermore, the limitations period is tolled, or delayed, if a potential plaintiff is a minor or suffers from mental incompetency.
A claim for wrongful death in the state of Arizona must be filed within two years of the date of death.
Damage caps and governmental immunity in Arizona
In some jurisdictions, legislatures impose limits on the dollar value of damages that can be awarded to medical malpractice plaintiffs. However, the state of Arizona places no such limits on the damages recoverable by those who have been victimized by medical negligence. In fact, the Arizona constitution specifically prohibits enactment of any statute that limits personal injury or wrongful death recovery.
In 1963, the Arizona Supreme Court eliminated sovereign immunity throughout the state. However, it should be noted that health care providers providing services in non-profit medical facilities in which no compensation is rendered, immunity is granted, with the exception of cases in which gross negligence has been found.
Potential plaintiffs in Arizona should also be aware of the fact that the state as well as all political subdivisions thereof are immune from liability when it comes to punitive damages.
Arizona standard of care in birth injury lawsuits
In birth injury medical malpractice cases, plaintiffs must demonstrate that the professionals who attended the labor and delivery in question acted in such a way as to fall below the accepted standard of care for such situations. This means that they did not act as a reasonable specialist with similar training under similar conditions would have.
In Arizona, expert testimony is required as a means to establish a breach of the relevant standard, except when the negligence alleged is grossly obvious.
At Eisbrouch Marsh, we have spent years assembling an invaluable and extensive network of case investigators, researchers, support staff and medical experts. Together, we work to review all pertinent medical records, gather evidence and build the most persuasive case possible on behalf of each of our clients.
Who can file birth injury lawsuits in Arizona
The legal system offers children and their families an opportunity to seek justice and financial compensation for harm done by medical negligence during labor and delivery.
It is possible to file suit against physicians, nurses, hospital staff and the hospitals themselves. The extended nature of the pool of potential plaintiffs can be explained by the fact that the overt acts, omissions and negligence responsible for birth injuries can be lasting in nature and truly debilitating for victims. Spinal cord damage, developmental delays, brachial plexus injury and cerebral palsy are just a few of the extremely serious consequences that can follow from instances of medical malpractice.
What makes many birth injury cases even more tragic is the fact that the harm that results is often quite preventable. Negligence in fetal monitoring, failure to observe positioning of the baby, improper dosing of medication and failure to order Caesarian deliveries in a timely manner all contribute to far too many permanent disabilities and even deaths each year.
If your child has been the victim of a serious birth injury, and you believe it may have been caused by medical negligence, you owe it to yourself and your family to seek a thorough review of the facts and experienced, knowledgeable legal advice about pursuing the financial recovery you deserve.
Noteworthy Arizona birth injury verdicts and settlements
The often profound nature and extent of the injuries caused by labor and delivery malpractice can come as a real shock to parents and families. The seriousness of the harm experienced by the victims of birth injuries frequently necessitates years of expensive medical care, therapy and treatment.
Fortunately, it is not uncommon for judges and juries to award substantial damages to children and their families as a means to help them cope with the lasting effects of negligence in the delivery room.
Some particularly notable recent outcomes in birth injury cases include:
An $8 million settlement reached in the case of Maricopa newborn who was rendered blind by medical negligence at the time of birth
A $1.4 million settlement reached for failure to recognize fetal distress and take timely corrective action
A $1.3 million settlement for a doctor's failure to timely order and perform a Caesarian section, leading to hypoxic brain injury
Arizona birth injury lawyers who care
If your child sustained a serious injury during the labor and delivery process, we want you to know that you are not alone. The attorneys at Eisbrouch Marsh understand the feelings of anger, frustration and anxiety you are experiencing, and we stand prepared to help. Our team of Arizona personal injury lawyers has over 45 years of experience fighting for the rights of medical malpractice victims and will tirelessly work to secure the financial compensation you and your family are certain to need, both now and well into the future.
To begin the process of seeking justice, contact us at 855.602.4784 to schedule a free initial consultation.
Arizona Hospitals:
St. Joseph's Hospital and Medical Center
350 West Thomas Road
Phoenix, AZ 85013
(602) 406-3000 ‎
Banner Good Samaritan Hospital
1111 East McDowell Road
Phoenix, AZ 85006
(602) 839-2000 ‎
Select Specialty Hospital-Phoenix
350 West Thomas Road
Phoenix, AZ 85013
(602) 406-6800 ‎
Kindred Hospital Arizona-Phoenix
40 East Indianola Avenue
Phoenix, AZ 85012
(602) 280-7000
University Medical Center
University Medical Center Dr
Tucson, AZ 85724
(520) 694-0111
St Joseph's Hospital
350 N Wilmot Rd
Tucson, AZ 85711
(520) 873-3000
Arizona Regional Medical Center
515 N. Mesa Drive
Mesa, AZ 85201
(480) 898-3333
Cardon Children's Medical Center
1400 South Dobson Road
Mesa, AZ 85202
(480) 412-5437 ‎
Banner Health: Banner Thunderbird Medical Center
5555 West Thunderbird Road
Glendale, AZ 85306-4622
(602) 865-5555 ‎
Arrowhead Community Hospital
18701 North 67th Avenue
Glendale, AZ 85308-7101
(623) 561-1000 ‎
Scottsdale Healthcare Osborn Medical Center
7400 East Osborn Road
Scottsdale, AZ 85251
(480) 882-4000 ‎
Select Specialty Hospital Scottsdale
7400 East Osborn Road
Scottsdale, AZ 85251
(480) 882-4360 ‎
Birth Injury Lawsuits in Arizona District Court:
Arizona District Court
401 West Washington Street, Room 130
Phoenix AZ 85003
Birth Injury Lawsuits in Arizona State Court:
222 East Javelina Avenue
Mesa, AZ 85210
136 West Center Street
Pima, AZ 85543