Still Born Birth Injury in Illinois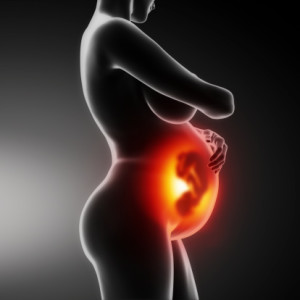 The Illinois stillbirth injury attorneys of Eisbrouch Marsh are staunch advocates for the rights of families of infants fatally harmed due to medical negligence during gestation or labor. Our team has established itself as a leading provider of attentive, personalized service to every family we are privileged to serve at what is likely the most wrenching time of their lives. Our birth injury attorneys will fight not only for fair financial compensation for those left devastated by deadly professional errors, but for full accountability for those responsible for such a tragic outcome at a time which should have been marked by tremendous joy.
Awaiting the birth of a child is among the most exhilarating times in the life of any family. The anticipation of holding a newborn is a feeling beyond compare. When a stillbirth occurs, those hopes and dreams come to an abruptly cruel end, leaving parents confused, angry and anguished. The impact of a stillbirth can last for years, causing unspeakable emotional trauma and distress.
If you have experienced the heartbreak of having a stillborn baby, we at Eisbrouch Marsh pledge to perform a comprehensive evaluation of the facts of your case and present you with a complete picture of the legal options available to you. It is our mission to help you hold those responsible for your family's loss properly accountable.
Common causes of stillbirths
A stillbirth is the clinical term for a delivery in which the fetus exhibits no signs of life. Such an outcome must be differentiated from a miscarriage, an event occurring much earlier in the gestational process.
Some of the most common causes of stillbirths in the United States include:
Disease or malfunctioning of the placenta
Obstetrical complications including abruption and preterm birth
Genetic abnormalities of the fetus
Fetal or maternal infections
Umbilical cord problems
Hypertensive conditions
Other maternal ailments or complications
Several risk factors for stillbirths exist and, when identified early in the course of a pregnancy, can be mitigated and monitored.
Risk factors for a still born child include:
Maternal obesity
Gestation of multiples
Advanced maternal age
Smoking
Simultaneous medical disorders
It is extremely important to note that not every single stillbirth is legally actionable, and many such events are simply tragic occurrences unattributable to any act or omission on the part of the attending healthcare providers. It may be that there truly was nothing a medical professional could have done to prevent the ultimate outcome. However, there are unfortunately far too many incidents where an error or omission on the part of a physician, nurse or other professional does indeed cause an infant to be stillborn.
Under such circumstances, the assistance of a skilled Chicago birth injury attorney can mean the difference between holding the negligent parties accountable or having to suffer in virtual silence.
Establishing negligence in stillbirth cases
A medical professional in an Illinois stillbirth case can only be found negligent if they did not adhere to the prevailing medical standard of care under the specific circumstances at issue. This is a very fact-intensive analysis, though some likely elements of the required standard include the performance of tasks including:
Identifying risks stemming from problems with prior pregnancies
Providing well-equipped, safe delivery facilities
Identifying fetal genetic and structural problems well before birth
Diagnosing maternal hypertensive conditions in advance of birth
It will then be necessary to demonstrate the ways in which the doctor or other healthcare provider failed to meet the required standard of care. For this, the testimony of a qualified medical expert will be required. In Illinois, plaintiffs must include with their complaint an affidavit attesting to consultation with a medical expert possessing recent practical or teaching experience in the relevant specialty. It must certify that the expert has reviewed all the medical record and believes there is good cause to file the action.
At Eisbrouch Marsh, we have spent our careers establishing an impressive network of seasoned medical experts, researchers, case investigators and legal support staff. Together, our team performs the painstaking tasks necessary to marshal key evidence and construct effective legal arguments on behalf of our client families.
Illinois statute of limitations for stillbirth lawsuits
Every jurisdiction in the United States has its own time limit within which litigation must be initiated, and therefore it is critical for injury victims to familiarize themselves with the rules pertaining to their specific kind of claim.
In the state of Illinois, a wrongful death action for a stillbirth resulting from the negligence of a healthcare provider must be filed no more than two years following the date of the event itself. Given the relatively stringent time limits applied to cases of this type, it is essential for parents of a stillborn infant to consult with a Chicago medical malpractice lawyer as soon as possible after the tragic reality unfolds.
Damages in Illinois stillbirth lawsuits
In certain states, statutory restrictions place a cap on the dollar value of damages a plaintiff may be awarded in a medical malpractice case. Illinois, however, has instituted no such limitation on compensatory damages in cases of this type. Caps on non-economic damages were statutorily enacted by the Illinois legislature, but were ultimately found to be unconstitutional.
Illinois plaintiffs in medical malpractice cases cannot receive punitive damages, a provision that has held up to constitutional scrutiny.
Illinois recognizes the right of parents to seek recovery for the wrongful death of a stillborn infant, provided the child was viable at the time the negligent acts or omissions occurred. There is a presumption that parents suffer compensable damages due to the loss of society resulting from the death of their unborn child. The losses sustained may include measures of the grief, mental suffering and sorrow experienced by the family, what sort of relationship would have existed between the plaintiff and the child and other similar considerations.
Notable Illinois stillbirth verdicts and settlements
If you have recently experienced the agony of having a stillborn child and you suspect that medical negligence was to blame, we want you to know that you are not alone. While the sadness and loss may remain with you for a lifetime, the law does provide avenues through which you can seek justice and perhaps prevent other parents from suffering the same heartbreak.
In recent years, the parents of stillborn infants have had significant success securing sizable recoveries, including:
A $500,000 settlement in an improper fetal monitoring stillbirth case against West Suburban Hospital
A $1.5 million settlement in a case in which doctors failed to properly react to signs of fetal distress
A combined $3.8 verdict and settlement combination in an undiagnosed uterine rupture stillbirth case
Chicago, IL stillbirth injury lawyers making a difference
If your infant son or daughter was stillborn due to the negligent acts or omissions of medical professionals during pregnancy or labor, we understand the complex web of emotions you are likely experiencing. With over 45 years of combined experience pursuing justice on behalf of those harmed by medical malpractice leading to wrongful death, our attorneys will do everything possible to secure not only financial compensation but fairness and accountability.
To begin the process of asserting your rights by filing a birth injury lawsuit in Chicago, Illinois, contact us at 855-60-BIRTH for a no-cost initial case evaluation.