Seven-Year-Old Sues United States for Malpractice in Cerebral Palsy Lawsuit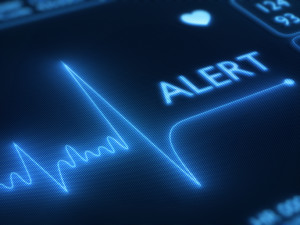 A seven-year-old West Harlem, NY boy, along with his mother and natural guardian, filed a cerebral palsy lawsuit on July 2 in US District Court in New York against the United States. The boy suffered a series of severe and lasting injuries as a result of the alleged failure of the federally funded health centers and physicians involved in his birth to properly diagnose and manage the pre- and post-natal activities of the infant.
The medical malpractice lawsuit also demands damages for the alleged botched delivery itself as well as the plaintiff's poorly managed medical care subsequent to his birth.
Cerebral palsy lawsuit a Federal Tort Claims Action
The suit names Lutheran Medical Center, Liat Applewhite, MD, Irina Karban, DO, Mary Jo Kennedy, MD, Lutheran Healthcare Park Ridge Family Health Center, and Lutheran Healthcare Park Ridge Family Health Center as agents of the US Department of Health & Human Services under the federally supported Health Centers Assistance Act of 1992 and 1995.
The case is being prosecuted against the United States in compliance with Title 28, USC 2671-2680 (Federal Tort Claims Act) because, according to court papers, "the personal injuries and resulting damages…were proximately caused by the negligence, wrongful acts and/or omissions of employees and/or servants and/or agents of the USA."
Court papers detail three pages of causes of action
The cerebral palsy lawsuit claims that between June 1, 2008 and November 13, 2008, the plaintiff and his mother were under a continuous course of treatment as patients of the defendant United States and its named agents, servants, and employees. The suit alleges that the Defendant party failed, among other actions, to "provide proper and accepted obstetric care during prenatal period, labor and/or delivery," and failed to "timely diagnose and treat preterm labor."
Further allegations include failure to timely medicate, failure to provide adequate prenatal visits, and failure to perform timely diagnostic testing which could have provided proper warning of a distressed fetus.
The suit also details a failure to properly and adequately manage the first and second stages of labor, a failure to timely order a cesarean section, a failure to properly manage the fetal descent, and properly and timely deliver the infant.
The New York birth injury lawsuit further alleges that once the delivery itself was poorly and improperly managed, the defendants failed to timely diagnose and treat conditions suffered by the newborn, failed to provide proper adequate neonatal and/or pediatric care to the infant plaintiff, failed to provide personnel of adequate experience and expertise to manage the delivery and subsequent care, and failed to note, pay need to and/or act upon signs, symptoms and complaints of the distressed plaintiffs.
Cerebral palsy lawsuit demands damages for a litany of severe injuries
As a result of the failures of the medical practitioners, the infant plaintiff suffered severe and serious injuries including cerebral palsy, periventricular leukomalacia, left hemiparesis, deficits in fine and gross motor skills, a need for physical, occupational, and speech therapies, poor attention span, mental anguish, pain and suffering, emotional distress, and loss of enjoyment of life.
In addition, the parents have been forced to expend money for medical and hospital care on the young plaintiff's behalf.
The Plaintiffs request judgment against the Defendant for actual damages, for post-judgment interest at the applicable legal rate, for all Court costs incurred, and "for such other and further relief…to which the Court believes them deserving."
The birth injury case will be tried in US District Court, Eastern District of New York because the United States has been named as a Defendant.