ISMIE Ordered to Pay Parents $14.3 Million in Damages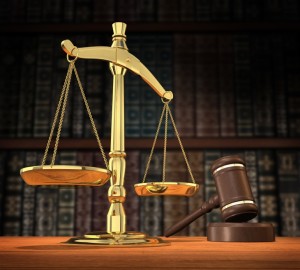 Illinois' leading medical malpractice insurance company has been ordered to pay $14.3 million in damages to a couple whose daughter was born with a brain injury caused by a lack of oxygen.
The Cook County, Ill. jury found that Chicago-based ISMIE Mutual Insurance acted in bad faith by refusing to agree to a $5 million medical negligence case settlement despite being well aware that jurors could award a significantly higher amount of damages. In a legal sense, the term bad faith means to intentionally engage in a dishonest or misleading act.
The child's parents were awarded $1.35 in compensatory damages and $13 million in punitive damages. Their little girl was born in 2004 and lived in a vegetative until her death on July 11, 2007.
ISMIE has vowed to fight the verdict.
ISMIE accused of deceptive practices
The couple sued the emergency room doctors, obstetricians and the hospital where their daughter was born. They received a $1.5 million medical malpractice settlement from the ER doctors and the hospital. Their lawsuit claimed the obstetricians were ordered to pay them a $6.17 million judgment in 2009, but their ISMIE malpractice policy had a $3 million limit for their child's death and a $2 million cap for the mother's injury.
ISMIE paid the parents $3.3 million, which brought their total compensation to $4.8 million — which included the settlement from the hospital and ER doctors. At this point, they still needed to collect approximately $1.3 million in damages. The couple could have opted to go after the obstetricians' personal assets, but chose to pursue the bad faith lawsuit against the insurer instead.
In their lawsuit, the parents claimed ISMIE misled the obstetricians on the extent of insurance coverage provided by their policy to safeguard its own interests and failed to present them with a settlement offer that could have effectively narrowed the threat to their finances.
In total, the insurer has been subject to bad faith cases 25 times during the last 10 years. The company managed to settle or successfully defend the other cases, as this was the first time one was brought to trial.
Oxygen deprivation at birth
Birth asphyxia occurs when the baby's brain doesn't receive enough oxygen. This condition is incredibly dangerous and frequently preventable. Infants that suffer from asphyxia may suffer severe physical impediments or even death. Birth asphyxia can result from a number of factors, including traumatic delivery, abnormal presentation to the birth canal, umbilical cord complications and severe hemorrhaging. Additionally, cases of shoulder dystocia that are not handled promptly and properly may result in compromised oxygen flow to the baby.
Approximately three in 1,000 babies born at full-term in the U.S. have brain injuries, according to a 2014 report published by the American College of Obstetricians and Gynecologists and the American Academy of Pediatrics. In total, only half of these cases are associated with oxygen deprivation during labor and delivery.
Doctors are encouraged to come forward and report issues experienced while caring for pregnant patients, to help identify causes of preventable brain injuries.