Wisconsin Birth Injury Lawyer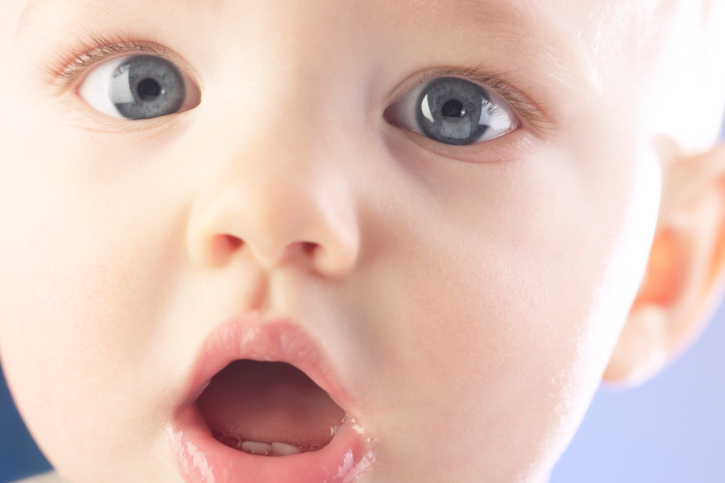 Wisconsin birth injury lawyers of Eisbrouch Marsh have dedicated their practice to protecting the rights of children and families who have suffered the life-changing consequences of medical negligence. We understand that while no amount of money can erase your infant's pain and suffering, successful litigation can ensure your child will receive treatment from the best doctors available for the remainder of his or her life.
During your confidential legal evaluation, our attorneys will conduct a thorough review of all medical records before, during and after the delivery to determine if you have grounds for seeking damages in a birth injury lawsuit. After examining the circumstances surrounding your prenatal and delivery room care, our skilled team of lawyers and investigators can determine whether medical mistakes were a contributing factor to your newborn's injuries.
Statute of limitations for Wisconsin birth injury lawsuits
When taking legal action against a healthcare provider, hospital or midwife in the state of Wisconsin, the statute of limitations governs the time frame in which this is possible. After this statute expires, a victim is no longer able to file a medical malpractice lawsuit in an attempt to recover financial compensation. State law dictates that malpractice claims must be brought within three years of the date in which the injury occurred, or one year from the date the injury reasonably should have been discovered, whichever occurs later. Five years is the maximum allowable time frame in which a birth injury lawsuit can be filed from the date of the act or omission that caused the injury.
Under Wisconsin law, the parents may file a birth injury claim on behalf of their minor child by his or her tenth birthday or within the general malpractice limitations period, whichever is later. In some cases, the "discovery rule" allows malpractice claims to be filed within a certain time frame after the child's injury is discovered, or reasonably should have been discovered. Since time is critical when pursuing legal remedies, it's important to speak with a birth injury lawyer as soon as possible.
Caps on statutory damages
Wisconsin legislation, similar to that in dozens of other states, places limits on compensation amounts a plaintiff can recover in medical malpractice litigation. This cap has been set at $750,000 per-occurrence on non-economic damages, which account for factors such as emotional distress, pain, suffering, and loss of enjoyment of life. Unlike medical expenses, which have exact dollar amounts, these non-economic damages are more subjective, and thus vary greatly in each case. However, compensation for economic damages including past and future medical care, lost wages, diminished earning capacity and other losses resulting from medical negligence are not capped.
Wisconsin has waived sovereign immunity to a limited extent for governmental agencies and for their employees. Governmental entities including state-run hospitals cannot be held liable for punitive damages, which are designed to punish the defendant and deter future similar conduct.  In order to file a medical malpractice action against a Wisconsin state employee, the plaintiff's birth injury attorney must inform the state of a possible suit within 180 days after the injury is discovered.
Standard of care in birth injury litigation
In the medical profession, the term "standard of care" is generally defined as the level and type of care that a reasonably competent health care professional, with a similar background and in the same medical community, would have provided under the circumstances that led to the alleged malpractice.
The phrase represents a fundamental component in birth injury claims in proving that a physician or health care worker in question failed to provide the required standard of care under the circumstances. A failure to meet this standard may constitute negligence, and any ensuing damages may be sought in a lawsuit through the Wisconsin court system.
Who can file a lawsuit for birth injuries in Wisconsin?
Birth injuries to the newborn can occur in even the most straightforward of deliveries, though the majority of these tragedies occur when forceps, vacuum extraction, or a C-section are involved. Some of the most common causes of birth injury are fetal asphyxia (oxygen deprivation) or improper management of labor complications like shoulder dystocia and fetal distress. Brachial plexus injuries, brain damage and cerebral palsy that can be traced back to avoidable errors made by delivery room staff warrants grounds for legal action.
Children who are diagnosed with Erb's Palsy, permanent brain damage or Pitocin related injuries will likely face a lifetime of costly medical care, rehabilitation and special schooling. We believe that victims should not be forced to shoulder the burden of these medical expenses, which can easily place a family on the brink of financial disaster. Our attorneys will fight to ensure you are fully compensated, and that your child's future medical care is covered.
In order to prove that malpractice caused your child's injuries, we will demonstrate that:
A doctor-patient relationship existed
The doctor was negligent
This negligence caused injury
The injury led to specific damages
Birth injury attorneys representing Wisconsin families
Doctors may try and blame "unforeseen complications" for a child's injuries during labor, but time and time again, we discover that medical mistakes made by inexperienced or negligent providers are at the root of these life-altering tragedies.  In such cases, suspicious parents are left with little recourse but to share their story with an experienced attorney – one who is well-versed in birth injury litigation.
For more than 45 years, the birth injury lawyers of this firm have advocated on behalf of innocent children whose lives will be forever changed by a few critical lapses in judgment. Supported by an in-house medical team, our firm can establish whether malpractice played a role in your child's disabilities. Known for our compassion, integrity and multi-million dollar verdicts and settlements, our firm stands ready to help you through this difficult time.
For a free and confidential consultation with a Wisconsin birth injury lawyer, please contact us today.
Wisconsin Hospitals
St Mary's Hospital
2025 East Newport Avenue
Milwaukee, WI 53211
(414) 961-3300 ‎
Clement J Zablocki VA Medical Center
5000 West National Avenue
Milwaukee, WI 53295
(414) 384-2000 ‎
UW Hospital and Clinics
600 Highland Avenue
Madison, WI 53792
(608) 263-6400 ‎
St Marys Hospital
700 South Park Street
Madison, WI 53715
(608) 251-6100 ‎
St Mary's Hospital Medical Center
1726 Shawano Avenue
Green Bay, WI 54303
(920) 498-4200 ‎
St. Vincent Hospital
835 S Van Buren St
Green Bay, WI 54301
(920) 433-0111 ‎
Aurora Medical Center: Hospital
10400 75th Street
Kenosha, WI 53142
(262) 948-5600
Wisconsin District Courts
Wisconsin Eastern District Court
517 East Wisconsin Avenue, Room 362
Milwaukee WI 53202
Wisconsin Western District Court
120 North Henry Street, Room 320
Madison WI 53703-2559
Wisconsin Eastern District Court
125 South Jefferson Street, 1st Floor
Green Bay WI 54301
Wisconsin State Courts
Milwaukee County Court
Ste 201, 901 North 9th Street
Milwaukee, WI 53233
Dane County Court
210 Martin Luther King Jr Blvd #114
Madison, WI 53703
Brown County Court
100 South Jefferson Street
Green Bay, WI 54301