New Jersey Birth Injury Lawyer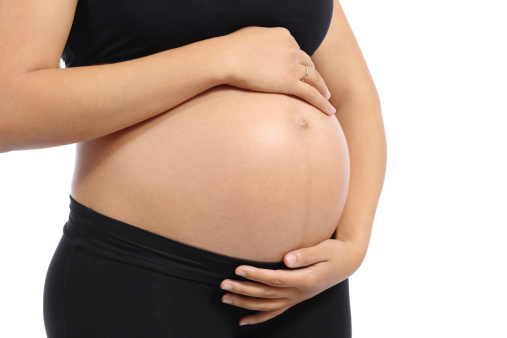 Childbirth in the U.S. today is far safer than it was in past generations.  Unfortunately, birth injuries still happen, leaving parents wondering how the tragedy might have been prevented and what to do next.
At Eisbrouch Marsh, we understand this complicated mix of emotions.  We know that even the most dedicated health care professionals can make mistakes due to fatigue, lack of training, inadequate resources, or other factors.  That is why our veteran birth injury lawyers can answer parents' many questions and advise them about their options.  Because legal rules vary between states, it's essential that you consult an attorney with birth injury expertise in New Jersey.  With our decades of experience as New Jersey lawyers, we'll give you the answers you need to make a decision.
Legal deadlines
Deadlines for filing a birth injury lawsuit are different depending where you live.  In New Jersey, a parent or guardian must file a medical malpractice lawsuit seeking compensation for birth injuries before the child's 13th birthday.  If no such case is filed before the child is 12, s/he may file such a case on his or her own behalf, or designate someone over age 18 to do so.  The child or designee may ask the court to appoint a representative (a "guardian ad litem") to act on the minor's behalf.  Parents seeking compensation for losses they incurred due to the birth injury must bring their claims in the same lawsuit brought on behalf of the child.
Types of compensation
A birth injury harms both child and parents, sometimes permanently.
In New Jersey, the child may recover compensation for losses including:
pain and suffering
medical expenses (past and future)
decreased future earning capacity.
Depending on the circumstances, parents may recover for:
their own pain and suffering
lost income (if, for example, a parent must quit his or her job to care for the injured child)
medical expenses incurred by a parent for conditions caused by the child's injury.
New Jersey does not limit the amount of compensation available in a birth injury lawsuit.  However, if the jury awards punitive damages, to punish defendants for especially outrageous conduct, that award cannot exceed $350,000 or five times the compensatory award, whichever is higher.
Definition of medical malpractice
To recover compensation in a medical malpractice lawsuit, a victim generally must show that 1) the treatment provided did not meet the standard of care that a reasonably skilled medical professional would have provided under similar circumstances; 2) the substandard care injured the victim; and 3) the losses for which the victim seeks compensation were caused by the substandard care.
A New Jersey law requires a plaintiff to file an "expert affidavit" within 60 days of filing a malpractice lawsuit. This affidavit must be prepared by a doctor who is Board-certified in the same specialty as the defendant, or has experience in performing the procedure that allegedly caused the injury.  The affidavit must state that "there exists a reasonable probability that the care, skill or knowledge exercised or exhibited in the treatment, practice or work that is the subject of the complaint, fell outside acceptable professional or occupational standards or treatment practices."
This special rule is designed to protect New Jersey health care professionals against frivolous charges.  In practice, the requirement forces birth injury victims to obtain an expert's opinion that malpractice occurred even before the lawsuit is filed and defendants are required to supply all the medical records and testify about what happened.  This kind of rule makes it even more important that families consult birth injury lawyers with our unique level of birth injury experience in the state of New Jersey.
Our expert team includes skilled investigators to gather and review all the necessary records; doctors who focus on  diagnosing and treating birth injuries; and attorneys with expertise in New Jersey birth injury and medical malpractice law.  We have decades of experience obtaining settlements and winning jury verdicts for New Jersey families who have suffered the devastation of a birth injury.  We encourage you to call us for a free consultation to discuss your situation and review your legal options.
New Jersey Hospitals Emergency Medical Treatment for Birth Injuries
The University Hospital
150 Bergen Street
Newark, NJ 07103
(973) 972-4300‎
Saint Michaels Medical Center
111 Central Avenue
Newark, NJ 07102
(973) 877-5000‎
Jersey City Medical Center
355 Grand Street
Jersey City, NJ 07302
(201) 915-2000 ‎
Christ Hospital
308 Willow Avenue
Hoboken, NJ 07030-3889
(201) 795-8200 ‎
St Elizabeth Hospital Main
225 Williamson Street
Elizabeth, NJ 07202
(908) 994-5000 ‎
Saint Francis Medical Center
601 Hamilton Avenue
Trenton, NJ 08629
(609) 599-5000 ‎
Cooper University Hospital
1 Cooper Plaza
Camden, NJ 08103
(800) 826-6737
Hackensack University Medical
25 E Salem St # 600
Hackensack, NJ 07601-7415
(201) 488-8685
Birth Injury Lawsuits in New Jersey District Court
New Jersey District Court
50 Walnut Street, Room 4015
Newark NJ 07102
New Jersey District Court
402 East State Street, Room 2020
Trenton NJ 08608-1507
Birth Injury Lawsuits in New Jersey State Court
Newark County Court
50 West Market St # 618
Newark, NJ 07102
Hudson County Court
570 Newark Avenue
Jersey City, NJ 07306
Union County Court
2 Broad Street
Elizabeth, NJ 07201-2299