Terrified Mother Endures Forced C-Section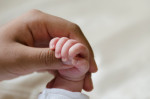 Each year, many lawsuits are filed with regard to C-section mistakes, often because a doctor fails to recommend a C-section in a timely manner when fetal distress is indicated. However, litigation because of C-sections may also arise from a doctor forcibly performing the procedure against the wishes of the mother.
In an alarming case of coercive medicine, a terrified New York mother was forced to undergo a C-section, despite informing the doctor repeatedly that she wanted to deliver vaginally. According to Emily Shire of The Daily Beast, Rinat Dray filed a medical malpractice lawsuit against Dr. Leonid Gorelik of Staten Island University Hospital.
Doctor allegedly refused to consider VBAC
Rinat Dray had previously given birth via C-section twice and she desperately wanted to avoid a third operation, particularly considering the high rates of C-section complications. She selected that particular hospital precisely because it boasted relatively low C-section rates, despite a national epidemic of oft-unnecessary C-sections. The New York mother had been informed that Staten Island University Hospital would support her decision to have a VBAC, or vaginal birth after cesarean, which is widely recognized as safe for both mother and baby.
However, when she arrived at the hospital in labor in July of 2011, Dray faced a nightmarish situation. Although the labor appeared to be progressing well, her OB/GYN refused to consider a VBAC. According to Dray, the doctor said, "I'm not going to check you unless you sign for the C-section." Dray and her mother both pleaded with the doctor to let Dray's labor progress naturally, without a C-section, but their words fell on deaf ears.
Dray said the doctor informed her that although she was indeed progressing normally, "he just doesn't have all day for me." The doctor allegedly continued to verbally abuse Dray, telling her, "Don't speak… I'm not bargaining (with you)."
Mother suffered numerous rights violations
Dray insists she never gave her consent for the forced C-section. The mother considered leaving the hospital in the middle of her labor to try to find a more patient-friendly doctor. "I was scared, and I just kept begging him all the way, and he wouldn't listen," said Dray in her interview with The Daily Beast.
Despite not giving her consent, the doctor performed the C-section anyway. The procedure was not without incident. The doctor allegedly perforated her bladder during the surgery. Additionally, Dray was not given a patient advocate during her stay at the hospital, nor was she informed of her legal rights. Throughout America, a patient is recognized as having the right to refuse medical treatment at any time. Indeed, in New York State, the Patient Bill of Rights clearly spells out a patient's right to refuse treatment.
Despite this legal right, Dray's pleas were ignored. The notes of the hospital director, Dr. James J. Ducey, dated on the day of delivery are likely to play a key role in the trial. According to Ducey's notes, "The woman has decisional capacity. I have decided to override her refusal to have a C-section. Her physician, Dr. Gorelik, and hospital attorney, Mr. Fried, are in agreement."
The patient's counsel cites an epidemic of C-sections and associated mistakes in the U.S. Dray isn't the only mother who was forced to endure a forced C-section. Experts have suggested that financial motives may be one factor behind the growing problem. Hospitals and doctors make more money for C-sections than for vaginal deliveries.