Veteran's Family Wins Wrongful Death Malpractice Settlement Against VA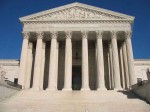 The family of a disabled war veteran who passed away in June from gallbladder cancer has won a $100,000 wrongful death malpractice settlement after a year-long battle with the Department of Veteran Affairs. The lawsuit alleged that three different Georgia VA hospitals failed to diagnose and treat the cancer of Jimmy Lee Stapleton, 68, who served in the Army from 1965 to 1967.
The settlement is the closing chapter in a long numbing dispute between Stapleton's family and the VA who refused to pay for referrals to private medical facilities for Mr. Stapleton even when they had no space in their own VA hospitals to care for the disabled veteran.
Mr. Stapleton was first diagnosed with gall stones in 1998 at Carl Vinson VA Medical Center in Dublin, GA, but his wife of 46 years, Carolyn Stapleton, said that the surgeons there refused to remove the growths. His condition deteriorated over 13 painful years until doctors informed him that he had pancreatitis in 2011. A month later, he received a second jolt—the VA doctors told Stapleton that his gallbladder was "rotten" and needed to be removed along with two lobes of his liver.
In January 2012, the surgeries were performed at Atlanta VA Medical Center, and upon examination, no cancer was found. The VA doctors ordered Stapleton to undergo periodic cancer screening to make certain that he remained cancer-free.
A "merry-go-round" of cancelled appointments
According to his family, his appointments for screenings and follow-up visits at Georgia VA hospitals in Atlanta, Dublin, and Macon, were regularly cancelled at the last minute.
Moreover, when the appointments were unavailable at the VA hospitals, Stapleton was refused referrals to available private medical facilities to continue his crucial cancer screenings.
Ms. Stapleton said of her husband's fruitless attempts to be seen, "He was sent on a merry-go-round of cancelled appointments from one hospital to another".
Wrongful death malpractice settlement
In August 2013, Stapleton was finally diagnosed with Stage 4 gallbladder cancer by the VA hospital in Augusta. Ms. Stapleton said that her husband underwent two rounds of chemotherapy, but the cancer was found to have invaded his bone marrow. A cure was ruled out at that point, and Stapleton decided to return home in May 2014 to live out his last days with his family around him. He passed away in June 2014.
1,000 veterans suffered from malpractice/ lack of care
More than 1,000 veterans may have died in the last decade because of malpractice or lack of care from VA medical centers, a new report issued by the office of Sen. Tom Coburn, an Oklahoma Republican and physician, finds. Although the VA admits to 23 deaths from delayed care, the report, titled "Friendly Fire: Death, Delay, and Dismay at the VA," claims many more patient deaths have been linked to systemic issues affecting VA hospitals and clinics throughout the U.S.
Coburn, a three-time cancer survivor who thinks the government should offer veterans access to private hospitals, says that "if the VA's budget had been properly handled and the right management had been in place, many of these deaths could have been avoided".
Wrongful death settlement could have been avoided
The Stapleton family attorney said that the Stapleton case would not have been needed if Congress had approved a $17 billion bill sooner to allow veterans to see private doctors at government expense .
The attorney said he has 15 more cases pending with the VA regarding delayed care and refusals to send patients to outside clinics. With the new Veterans Access, Choice and Accountability Act, the attorney expects more claims to surface concerning the issue.