VA Medical Malpractice Affects Hundreds of Vets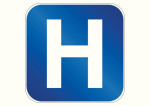 An investigation has revealed as many as 1,000 premature deaths stemming from VA medical malpractice. The investigation was launched after whistle-blower complaints accused VA medical providers of failing to provide competent and timely medical services to many veterans across the country. Some of those vets died or incurred severe, permanent injuries at the hand of incompetent medical staff, and many are now filing medical malpractice lawsuits against the federal government.
"Over the past decade, more than 1,000 veterans may have died as a result of the VA's misconduct and the VA has paid out nearly $1 billion to veterans and their families for its medical malpractice," Senator Tom Coburn (R-Okla.) stated in a report by the New York Post. Coburn released a congressional report in June, citing problems with red tape and incompetence may have led to the deaths of at least some of the vets listed in the report.
Letter details wait periods and incompetence
According to a report at the New York Times, Carolyn N. Lerner, head of the Office of Special Counsel, sent a letter to President Obama detailed long waiting periods and incompetent patient care that led to injuries and deaths in many veterans seeking a wide range of medical care. Lerner asserted that officials at the Veteran's Administration used a "harmless error" defense in explaining away dozens of seemingly trivial patient care claims that led to serious harm to numerous veterans seeking medical services from the VA. Lerner also asserted that the VA showed a consistent pattern of ignoring whistle blowers in the past, leading to numerous problems that had never been addressed.
Currently, the Office of Special Counsel is reviewing more than 50 complaints from employees of the VA that have alleged harm to patients' health and safety. More than half of those complaints have already been earmarked for further investigation. Another 60 cases under review involve VA workers who claim their whistle blowing efforts have led to consequences by higher-ups.
Vets injured by malpractice
One of the vets cited in the reports was Christopher Ellison, who went to a veteran's medical center in Philadelphia for the extraction of multiple teeth. According to Bloomberg, although Ellison suffered numerous drops to his blood pressure during the extraction, the extraction was not halted and Ellison was not sent for emergency medical care. As a result, Ellison suffered a stroke on his way home from the dentist that day that left him severely incapacitated.
Another case cited in Lerner's report involved a vet who had been diagnosed with a psychiatric condition that was a direct result of his military service. During the eight years when this vet was a resident of a VA mental health facility, only one psychiatric note was entered into his chart. Another vet that was admitted to a VA mental health facility in 2003 due to "significant" mental health issues did not receive a psychiatric evaluation for eight years.
For those who have been injured or lost loved ones due to VA medical malpractice, legal remedies may be available. Veterans may first file a claim for disability compensation with the VA, which must be done within two years of the death or injury. If that claim is denied, vets can then file a lawsuit under the Federal Torts Claims Act or FTCA. It is best to seek professional legal help when filing a lawsuit, since the process for doing so is somewhat complex. Attorneys are allowed to collect a small percentage of the amount awarded to the plaintiff, as fee for their professional services.