Texas Tort Reforms May Discourage Ebola Lawsuits Against Dallas Hospital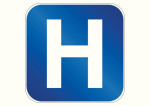 The deadly Ebola virus made its first appearance on African soil in 1976, and has continued to claim lives in periodic outbreaks since. Until this year, the virus has been contained to West African nations, which have been thrust into the largest outbreak on record.  Now the highly communicable disease has affected both Spain and the United States, via infected patients who had been residing in or visiting Ebola-stricken regions.
Now, a Texas hospital where an Ebola patient died and two nurses became infected has apologized for missteps during its initial handling and diagnosis of Thomas Eric Duncan. Duncan died from Ebola complications on October 8, and made history for being the first American patient diagnosed with the virus in the U.S. The Liberian man was being treated at Dallas' Texas Health Presbyterian Hospital, which may now face Ebola lawsuits after a series of hospital mistakes potentially put innocent lives at risk.
Texas hospital under fire for mishandling of Ebola patient
As reported by CNN, the chief clinical officer for Texas Health Services has reamed Texas Health Presbyterian Hospital for mismanaging Duncan's treatment. The Liberian national visited the Dallas hospital ER on September 25, and explained to medical staff that he had just returned from Liberia – the site of a raging Ebola outbreak. The nurses sent home Duncan with antibiotics. Just two days later, Duncan was admitted to the hospital with worsening symptoms that were later diagnosed as Ebola.
"Unfortunately, in our initial treatment of Mr. Duncan, despite our best intentions and a highly skilled medical team, we made mistakes… We did not correctly diagnose his symptoms as those of Ebola. We are deeply sorry," stated Dr. Daniel Varga, the chief clinical officer for Texas Health Services.
Since then, several policy changes have been made at Texas Health Presbyterian Hospital regarding Ebola protocol. The emergency department screening process has been revamped, and now stipulates that patients provide a detailed travel history, and staff have been given more training.
Still, the hospital may be open to medical malpractice liability for a failure to properly diagnose Duncan. But recent tort reforms in Texas may make future Ebola lawsuits especially difficult to pursue. Under the current legislation, Texas is one of the hardest U.S. states to file suit over medical mistakes – particularly ones that took place in the emergency room.
"It's one of the highest legal burdens of any state in the country," Joanne Doroshow, executive director of New York Law School's Center for Justice and Democracy, told Reuters.
No Ebola lawsuits filed to date
Following the misdiagnosis and death of Duncan, no lawsuits have been filed against the hospital. But medical malpractice claims could be filed by Duncan's surviving family, hospital staff who were exposed to the virus, or anyone else put at unnecessary risk.
At least ten people made direct contact with Duncan, according to U.S. health regulators. In addition, some 38 others are being monitored for possible Ebola exposure. Should any of these individuals file a civil claim against the Dallas hospital alleging malpractice, they would have to establish that the ER staff acted in such a manner that was "willfully and wantonly negligent," rather than just a simple mistake.
Another facet to consider is that any successful Texas complaints involving negligence and ER mistakes – would have a limit for financial recovery, since the state has capped non-economic damages at $750.000.
Meanwhile, to prevent further Ebola risk on American soil, the CDC may lower the fever threshold (100.4 Fahrenheit) that's currently considered an indicator of the virus.