Technology Failures Cause 1 in 4 Surgical Errors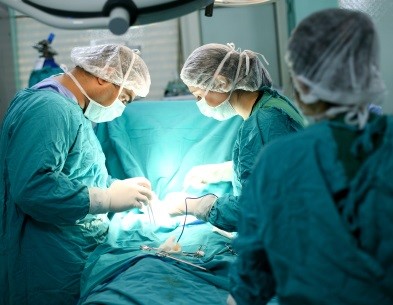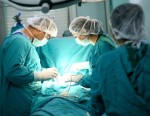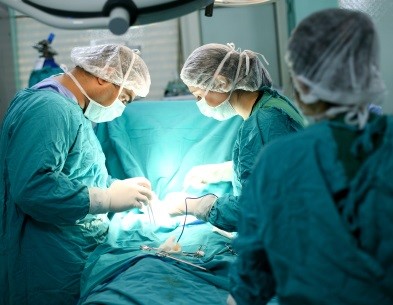 Surgeries are becoming more dependent on technology and machines. Patients generally view modern inventions that aid surgeons in a positive light. However, we're starting to see some of the dangers in relying so heavily on equipment in the operating room. Technology failures account for one in four surgical errors, according to a study published in the July 25 edition of the journal BMJ Quality & Safety.
Study reveals surgical errors are alarmingly commonplace
Fifteen surgical errors occur during the average operation, according to researchers. Equipment failure accounted for 24 percent of these errors – and at least half of these mishaps could have been prevented by a few simple standardized procedures. One fifth of the surgical errors were categorized as "major."
In their review of 28 published studies on surgical errors, researchers found:
43% of malpractice claims blamed improper configuration or settings of a machine for surgery errors.
37% of medical error cases were due to a particular device or machine being unavailable when needed.
20% of the problems were related to a machine that didn't work properly.
Hospitals should enforce standardized procedures to reduce errors
Heart surgeries and other procedures that rely heavily on technology had the highest rates of technological failure. Researchers concluded that half of all errors could be reduced by:
Performing equipment checks before surgeries begin
Using briefing tools to ensure that equipment is in good working order
Conducting staff training programs to improve communication and knowledge of the systems
"There is clear benefit in the use of preoperative checklist-based systems, by which a large proportion of equipment-related error and overall error can be reduced," researchers said. The necessary equipment checks should be listed in the World Health Organization's Surgical Safety Checklist, they added in their recommendations.
When is doctor negligence to blame?
The investigation of complex medical malpractice lawsuits seeks to find the root cause of a patient's suffering. Often, technology and communication errors are identified – in which case, the hospital can be sued for damages. In a letter to the editor of the NY Times, Paul Levy — former chief executive of Beth Israel Deaconess Medical Center – described a case where a patient's wrong leg had been operated on.
"We realized that there were systemic problems in our preoperative procedures that went beyond this case," he said. Trustees wondered how the responsible doctor would be "punished," but Mr. Levy contended that punishment does not act as a deterrent. Instead, he proposes, "Let's reserve punishment for clear cases of negligence."
Cases of clear doctor negligence may include:
Delayed or misdiagnosis
Childbirth injuries
Failure to monitor
Medication errors
Anesthesia errors
Puncturing organs
Leaving surgical instruments inside a patient
Administering improper post-operative care, leading to serious infection
Surgical errors lead to 400,000 to 425,000 deaths annually
The Wall Street Journal reports that 400,000 to 425,000 Americans die from surgical errors each year, which makes medical errors the third largest cause of death — just behind cancer and heart disease.
The death toll breaks down as follows:
106,000 deaths from adverse medication effects
80,000 deaths from hospital infections
45,000 deaths from hospital errors
12,000 deaths from unnecessary surgeries
7,000 deaths from medication errors
The World Health Organization says that U.S. medicine ranks #12 out of 13 countries with modern medical care. Despite expert training and technology, America still lags behind its contemporaries due to the reliance on pharmaceutical solutions and the distractions many surgeons face in the operating room.
Solutions to prevent surgical errors are needed
Lawsuits hold individuals accountable for surgical errors and doctor negligence. Bloomberg News says that more can be done to improve hospital reporting systems, such as implementing third-party reviews of medical charts to identify triggers for surgical errors. The Institute for Healthcare Improvement's "Global Trigger Tool" identified more than 90 percent of a hospital's mistakes in one adverse events study. Bloomberg reports, "Consider: Of the 9,500 doctors in [the] study who had been involved in one surgical mistake, 12 percent had at least one more." While more comprehensive solutions may require more time and effort, it's clear this type of accountability is needed.