Survey Shows Most Patients Getting Cancer Screenings Aren't Warned of Misdiagnosis Risk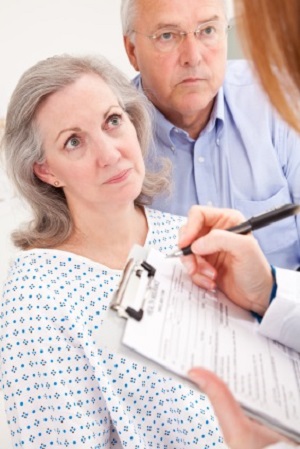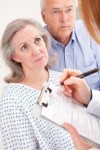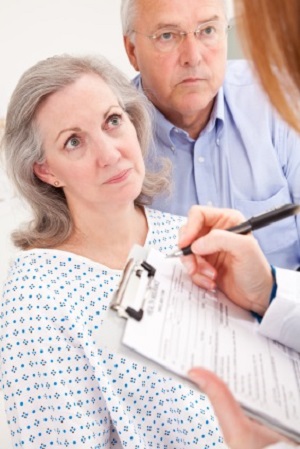 Cancer screenings are meant to help patients stay healthy by detecting cancers early, possibly leading to more successful, shorter and less invasive treatment. Patients and doctors may want screenings because they fear failure to diagnose cancer as early as possible. But a recent study suggests physicians aren't doing enough to warn patients of a potential downside to cancer screenings: misdiagnosis and treatment for cancers that don't exist or don't threaten the patient's health.
"Cancer screening can produce benefits: finding true and treatable cancer at an early stage. However, it also can produce harms by overdiagnosis and overtreatment," write Odette Wegwarth, PhD, and Gerd Gigerenzer, PhD, from the Max Planck Institute for Human Development in Berlin, Germany in an article about a survey of patients having cancer screenings published in the October 21 edition of JAMA Internal Medicine. "Overdiagnosis is the detection of pseudodisease — screening-detected abnormalities that meet the pathologic definition of cancer but will never progress to cause symptoms. The consequence of overdiagnosis is overtreatment — surgery, chemotherapy, or radiation — that provides the patient no benefits, but only adverse effects."
The Institute of Medicine has estimated overtreatment and overtesting cost the nation's health care system at least $210 billion a year, based on 2009 statistics. Shannon Brownlee, acting director of the health policy program at the New America Foundation and the author of "Overtreated: Why Too Much Medicine Is Making Us Sicker and Poorer," is quoted in the New York Times as saying, "Sometimes the test leads you down a path, a therapeutic cascade, where you start to tumble downstream to more and more testing, and more and more invasive testing, and possibly even treatment for things that should be left well enough alone."
Survey shows doctors aren't giving patients info they want to know
The investigators performed a survey of 317 U.S. men and women, aged 50 to 69 years, who had no history of cancer and who had been invited to undergo cancer screening by their physicians. Patients were asked whether their physicians had informed them about the risks of overdiagnosis and overtreatment and how much overdiagnosis would be acceptable in terms of their decision to start or continue screening.
Only 30 participants (9.5%) reported that their physicians talked to them about possible overdiagnosis and overtreatment, while the great majority (80%) said they wanted to hear about possible harms before undergoing screening.
Survey respondents reported mixed feelings about screenings even with the chance of misdiagnosis and overtreatment. More than half (51.2%) reported that they would not want to start a screening program that resulted in more than one overtreated person per one life saved from cancer death. However, 58.9% reported that they would continue regular cancer screening they were currently receiving even if that screening led to 10 people being overtreated for each 1 life saved from cancer death.
Patients and doctors have room for improvement
The study authors point to a situation where patients' beliefs are not warranted and doctors are ignorant about risks of screening. The study authors write, "The few who received information about overtreatment had unrealistic beliefs about the extent of that risk. The large number of uninformed patients might be explained by a large number of physicians who themselves know little about screening harms."