Study Highlights Painkiller Pregnancy Risk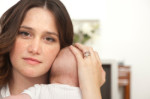 A recent study suggests that doctors prescribe narcotics to more than 14 percent of pregnant women, despite the painkiller pregnancy risk posed to unborn children.
Harvard researchers published the results of the study in the journal, Anesthesiology on February 12. Findings noted that doctors are much more likely to prescribe painkillers to pregnant women in the U.S. than in Europe. More specifically, pregnant women living in the southern states of the U.S. are prescribed narcotics much more frequently than those living in the northeastern part of the country.
An increase in usage of painkillers by expectant women is causing many people to question the pregnancy painkiller risk, as it currently remains unknown if these drugs cause harm to the fetus. Researchers are currently unable to determine whether the benefits of pain relief for the mother outweigh any potential side effects to the unborn child.
Painkiller harms vs. benefits
"Nearly all women experience some pain during pregnancy," study author Dr. Brian Bateman, an assistant professor at Harvard Medical School, said in a journal news release. "However, the safety of using opioids to manage their pain remains unclear. Ultimately, we need more data to assess the risk/benefit ratio of prescribing these drugs to women and how it may affect their babies."
Bateman and his team studied the use of medications, including narcotics such as Vicodin and Oxycontin — also known as opioids — in more than 530,000 pregnant women who gave birth between 2005 and 2011 in the United States. The average age of the pregnant women studied was 31 years old.
They found that 14.4 percent of these women were prescribed an opioid during their pregnancy. Most were given their prescriptions during the third trimester, with just under two percent given more than once.
Back pain was the most common reason for the prescription. Vicodin (otherwise known as hydrocodone) was prescribed the most ─ at 6.8 percent, followed by codeine ─ at 6.1 percent, and OxyContin ─ at 2 percent.
Prescription medication errors
A study sponsored by the U.S. Centers for Disease Control and Prevention (CDC) was published several months ago, highlighting a connection between opioid painkillers and birth defects. In this study, researchers found that pregnant women using exceptionally strong painkillers may have a 2.2-fold increased risk of giving birth to a child with a birth defect.
These researchers found that the side effects of using opioids while pregnant was linked to a modest increase in the risk of neural tube defects, but did not have a causal connection.
In response to the study's findings, Dr. Pamela Flood, a professor of anesthesiology, pain and perioperative medicine at Stanford University, said, "The risk to the fetus of short-term exposure to prescription opioids under medical supervision is difficult to assess and needs to be carefully examined in future studies."
Flood noted that previous studies on the risks of opioid use on unborn babies have been contradictory. Although one U.S. study conducted between 1997 and 2005 found a link between some of these drugs and specific birth defects, previous studies found no association.