Stillbirth Lawsuit Alleges Medical Negligence Led to Baby's Death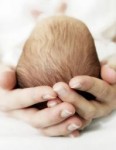 A North Carolina woman has filed a stillbirth lawsuit, claiming medical negligence during her labor and delivery led to the death of her child. The woman, Krystal Huffman, filed the lawsuit in Davidson County Superior Court in November, 2013, according to a report at The Dispatch.
Huffman's complaint lists a number of defendants, including Wake Forest Baptist Health – Lexington Medical Center, Piedmont Women's Healthcare and select members of the staff at these facilities.
Stillbirth lawsuit cites asphyxia as cause of death
In her lawsuit, Huffman states she was 30 years old when she entered Lexington Medical Center to give birth to her child. At the time, Huffman was just past her 40-week gestational age and was scheduled to be induced. She had a medical history that could possibly complicate the birth, including gestational diabetes and issues with a previous labor and delivery.
After her induction began, Huffman said there were multiple signs of possible fetal distress throughout labor. However, no member of the hospital staff took action to address these signs. When her daughter was born a few hours later, the baby was unresponsive and without breath or a heartbeat. The baby never took a breath after birth, and was pronounced dead approximately one hour later.
An autopsy performed after the baby's death confirmed that the child died from asphyxia or lack of oxygen to the brain. Asphyxia is a condition that can be treated if it is detected promptly. Huffman states in her stillbirth lawsuit that if the defendants in the case had acted accordingly to the signs of fetal distress, her daughter could have been born earlier by Cesarean section and survived.
What is birth asphyxia?
Birth asphyxia is a condition characterized by lack of oxygen to the baby's brain before, during or after delivery. The cells of the body require oxygen to function properly. When insufficient oxygen levels are present, damage can occur to vital organs and body systems.
According to Seattle Children's Hospital, asphyxia occurs in approximately 4 out of every 1,000 births. The statistics may be higher for premature deliveries. In this case, the plaintiff was actually beyond her due date, which makes her delivery late, rather than premature. The effects of asphyxia may vary, based on the severity of the oxygen deprivation and the time before treatment is started.
When asphyxia is relatively mild, a baby may recover with few long-lasting effects. However, severe asphyxia may be related to serious complications, including brain damage, organ failure and death. One of the symptoms of asphyxia is a slow heart rate, which can be detected on fetal monitors during the labor and delivery process.
Birth asphyxia and medical negligence
A recent Norwegian study found that as many as half of all birth asphyxia cases may be attributed to medical negligence. The study, which took place over a 15-year time span, was published in a journal of the Nordic Federation of Societies of Obstetrics and Gynecology. Researchers examined 315 claims of birth asphyxia made to the Norwegian System of Compensation to Patients (NPE) between 1994 and 2008.
The study found that the most common reasons for birth asphyxia included inadequate fetal monitoring, failure to enlist the help of senior medical staff and lack of overall clinical skills. In this particular stillbirth lawsuit, the plaintiff alleges inadequate fetal monitoring led to the lack of response by hospital staff and the death of her daughter.
Huffman is now seeking compensation for her daughter's death, asserting she has suffered severe emotional distress because of the loss of her child. She is asking for compensatory damages in excess of $10,000. Staff from Lexington Medical Center have not yet responded publically to the allegations.