State's Medical Malpractice Loophole Impacts Wrongful Death Claims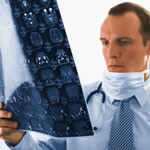 A series of medical mistakes and missteps lead to the untimely death of Eric Rice's daughter some 15 years ago. The Wisconsin resident, however, was unable to hold the negligent doctors accountable for their actions due to a medical malpractice loophole that precludes the filing of a wrongful death action if the decedent has no surviving family members.
At the time of her death, Erin Rice was a childless, unmarried adult, which meant her parents could not request compensation in a wrongful death claim arising from medical malpractice. "I tried to get an attorney to take the case," Rice told the Capital Times. "No one. No one would take the case."
Wisconsin medical malpractice loophole
The family originally thought Erin Rice was suffering from a bad case of the flu, but when her symptoms failed to subside, and the mere act of breathing became increasingly difficult, she was taken to the emergency room, as her primary care physician was unavailable. ER doctors ordered an X-ray and electrocardiogram and sent her home with antibiotics for bacterial pneumonia — a diagnosis they gave without first reviewing the test results.
Another week passed and Erin's condition still had yet to improve, but upon returning to the doctor, she was told she appeared to be suffering from anxiety, and was given an anti-psychotic prescription. Just a few days later, when Eric Rice happened to be out of town, he got a late night call from his wife, informing him that their daughter was once again in the hospital – this time in critical condition.
During this stay, a different ER physician ordered a heart test on the young woman and quickly saw that Erin had an enlarged heart and was suffering from heart failure. Erin Rice died shortly thereafter, leaving her parents traumatized and baffled at the gross incompetence that caused their daughter's death.
In attempt to get to the bottom of his daughter's death, Eric Rice had a cardiologist friend examine Erin's heart X-ray. The doctor said that her enlarged heart should have been diagnosed immediately had the doctors only reviewed the tests.
Litigation process unveils gross medical negligence
Although the Rices could not sue the doctors for their child's wrongful death, they could take legal action based on the pain and suffering she endured the two weeks prior to her death. Through the litigation proceedings, the family discovered that the physician who had referred Erin to the ER over heart health concerns had never read the cardiologist's report that showed an enlarged heart. They also found out that the emergency room doctor who diagnosed Erin with bacterial pneumonia had also failed to read the test results and cardiologist's report.
In the end, the Rices accepted a $167,000 malpractice settlement, offered by the state of Wisconsin as representatives of the UW Hospital. But what frustrates Eric Rice most is not the inability to sue for wrongful death damages, but the "near-impossibility of finding out what really happened when there is no incentive for an attorney to take on the case."
The standard for pursuing wrongful death damages was devised by the Wisconsin Supreme Court, and was enacted because the law did not specify an alternative. This medical malpractice loophole is something that Rices and trial attorneys who push for plaintiffs' rights have been attempting to change for years.