St. Louis Veteran Wins $8.3 Million Cardiac Stent Malpractice Award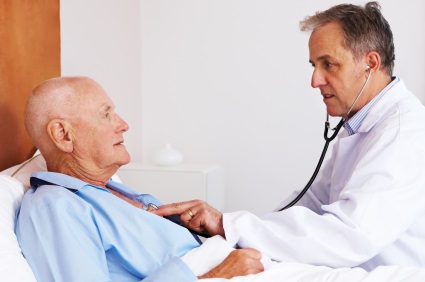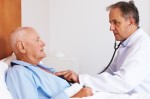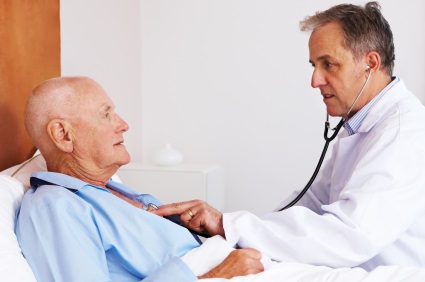 A U.S. army veteran and his wife were recently awarded $8.3 million dollars, after a federal judge found health care providers at John Cochran VA Medical Center were negligent in their duty to provide a proper standard of care. Dirk Askew, who was just 43 when he was admitted to the VA hospital for a routine cardiac stent procedure, was left with irreversible brain damage and lost his leg to gangrene, according to allegations raised in his medical malpractice lawsuit.
As reported by the St. Louis Post-Dispatch, U.S. District Judge Henry Autrey handed down the multi-million dollar cardiac stent malpractice award, with $1.5 million allotted to Askew's spouse Beulah, who is now the man's primary caregiver.
Cardiac stent malpractice award granted after a two-day trial
The compensation took into account the permanent physical and neurological damage suffered by the St. Louis resident, who is now paralyzed and for the most part uncommunicative. Even more tragic, Askew is also the father of three children. In regards to the $1.5 million award for Beulah, the plaintiffs' malpractice attorney said, "She did quite a good job of raising her kids. She is now raising a child, who is her husband, who will never grow up."
The incident occurred in February 2009, when Askew had a cardiac stent inserted by doctors at Cochran VA Medical Center. Shortly after the procedure, the Army veteran began to suffer inflammation and bleeding at the wound site in his upper thigh. Court documents state that the man was admitted a week later to address these complications, when surgeons discovered an infection while repairing a damaged artery.
Attending health care providers were accused of imposing an unnecessary delay before readmitting Askew for corrective surgery. Their lawyer further argued in the medical malpractice lawsuit that doctors used infected tissue to patch up the artery and his client suffered major blood loss which caused his brain trauma. A gangrenous infection in his leg necessitated amputation, ultimately leaving Askew wheelchair-bound for the remainder of his life.
The Askews hope to use the compensation to move to a more handicap accessible home in the St. Louis area.
Other malpractice claims against the VA hospital
The VA hospital is no stranger to medical malpractice litigation, and has been hit with other lawsuits regarding negligent staff and improper sterilization techniques. Last February, a Florida man sued John Cochran hospital after he was misdiagnosed with lymphoma and endured chemotherapy and radiation treatments over several months.
In 2010, a nurse assigned to Cochran's intensive care unit was found to have injected a patient with an overdose of the painkiller fentanyl, nearly causing the patient's demise. For these and similar "egregious acts resulting in death or near death of patients" the nurse was banned from treating patients, according to the VA Office of Inspector General.
Insufficient sterilization methods on surgical equipment forced the hospital to shut down its operating rooms for a short period in 2011, when rust was discovered on operating equipment. Since this time, the center has opened a $7 million sterilization center and hired on additional nursing staff.