South Carolina Clinic Pays $2.2 Million Hospital Malpractice Settlement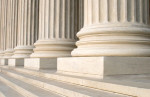 No medical facility wants to pay millions of dollars in a hospital malpractice settlement– let alone two in one year's time. According to Healthgrades.com, the Piedmont Medical Center in Rock Hill, South Carolina has a "better than average" track record of patient mortality and bloodstream infection following surgery. However, they have been found liable in two doctor malpractice lawsuits in 2013 and paid out $4.5 million in settlements to the families.
Rock Hill clinic pays out second hospital malpractice settlement
On February 8, 2010, 68-year-old Emma Davis went into Piedmont Medical Center to have a pacemaker implanted. This routine surgery was being conducted as an outpatient procedure that would have her home by dinner, she presumed. While on the operating table, her oxygen level dipped down to 80 percent after the breathing tube was mistakenly inserted into the esophagus going into the stomach, rather than the trachea going into the lungs.
Normally, a reading below 90 percent is cause for concern, but her medical team did not react for four minutes, according to her doctor malpractice lawsuit. When the mistake was discovered, they used a bag to ventilate the patient and raise her oxygen level back to 100 percent. A breathing tube was inserted – incorrectly, again – but this time, the patient's oxygen level was not checked for 19 minutes. It was later determined that her oxygen level had fallen to 50 percent, but it was too late. Emma Davis had died.
"The cause of death in this case was the misplaced tube," the complaint stated, "the failure to discover it was misplaced initially, the failure to properly monitor oxygen levels, and the failure to fix the misplaced tube after having learned the fact."
Failure to follow protocol lands hospital in hot water
Additionally, hospital staff failed to follow proper protocol in notifying the state Department of Health and Environmental Control, ordering an autopsy, stating the correct cause of death on the death certificate, or notifying the family about what had happened. Just last week, Piedmont and the affiliated medical groups agreed to pay the Davis family a hospital malpractice settlement of $2.2 million. Tanisha Gilmore, the niece of the deceased, said, "A simple mistake can cost someone their life – and I don't want another family to go through what I've been through."
Leaky feeding tube cited in previous suit against Piedmont
In 2009, a York County woman was admitted to Piedmont Medical Center for a hiatal hernia. Due to digestive issues, surgeon Robert Randall inserted an intestinal tube. The tube was allegedly misplaced and leaked for several days, causing a blood infection that ultimately resulted in medical bills that exceeded over $1 million. Despite knowledge of the tube's troubles, the surgeon waited a full day before fixing the life-threatening problem. In the end, Piedmont stripped the doctor of his privileges to perform abdominal surgery and paid $2.3 million to settle the case.