Second Malpractice Lawsuit this Year for Las Vegas Urologist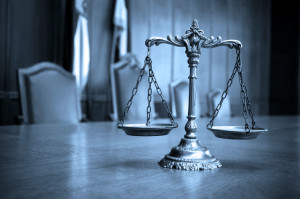 A Las Vegas urologist who remains free on bail while appealing a four-year prison term has been hit with his second medical malpractice lawsuit this year. In the latest complaint, Dr. Michael Kaplan faces allegations involving failure to diagnose bladder cancer in one of his patients.
Lawsuits were filed by two widows over the death of their husbands, allegedly as a result of Kaplan's substandard care. Connie Mulick filed the first lawsuit over her husband Edward's death. According to Mulick's complaint, Kaplan examined her husband in the emergency room on Feb. 12, 2014 for a urinary condition and, during the exam, Kaplan perforated the bladder. He died five days later. The coroner's office ruled that complications from the bladder perforation caused his death. The most recent lawsuit was filed about five months later (July 24) by Arlene Muller over the death of her husband John to bladder cancer-related complications.
Neither Kaplan nor his attorneys were available to comment about the lawsuits.
Failure to diagnose bladder cancer
Arlene Muller's lawsuit claims that Kaplan's negligence led to her husband's death. While placing a catheter, Kaplan ruptured Muller's bladder on July 26, 2014; the rupture required emergency surgery. According to an affidavit by California urologist Richard Boxer that was attached to the complaint, both the rupture and the opening of the bladder during surgery spread the patient's bladder cancer throughout his pelvis. The cancer had been undiagnosed, according to Boxer, because Kaplan "failed to evaluate Mr. Muller for an extended period of time during which the patient had blood in his urine" and "failed to perform a biopsy on Mr. Muller's bladder when the CT scan report indicated the highly probable presence of cancer."
Boxer's evaluation concluded that "Mr. Muller's kidneys later became infected and required surgery to drain the infections… … It is my opinion these infections directly and causally contributed to the demise of Mr. Muller. If Mr. Muller had been properly evaluated when the blood existed in his urine, the bladder cancer would have more likely than not been detected earlier." Had the cancer been detected in a timely manner, according to Boxer, early detection and treatment "would have more likely than not caused the avoidance and/or mitigation of the subsequent complications" resulting in Muller's death.
Second malpractice lawsuit
These second recent medical malpractice lawsuit filed against Kaplan stands in addition to a conviction by a federal jury of conspiracy to commit adulteration. The conviction relates to Kaplan's reuse of rectal needle guides, which are used during prostate biopsies, between December 2010 and March 2011.
During the trial, he was accused of ignoring warning labels specifically prohibiting the needle guides (which cost $18) and was sentenced to four years in prison. Prosecutors contend that he "defrauded and misled his patients, the public and law enforcement by taking substantial steps to conceal this disgusting practice." As a precaution, the Southern Nevada Health District sent letters to 101 of his patients, urging them to undergo testing for HIV and hepatitis B and C. (No positive tests were reported.)
In addition, two malpractice settlements paid by Kaplan were also reported by a medical malpractice insurance company in 2001, one for $1 million and one for $250,000, and both related to "improper performance of surgeries."