Off-Label Surgery Leaves Florida Woman Permanently Injured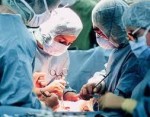 Florida resident Patricia Lancaster sought medical attention from Orange Park Medical Center for a life-threatening blockage of her intestines. In what was to be a routine procedure to remove built-up scar tissue in her GI tract, the patient was unwittingly subject to an off-label procedure, in which her surgeon used a stent that is only approved for use in the esophagus. When Lancaster was told by her physician, Dr. Abdulhadi Quadri, that a stent would offer a more permanent solution to her condition, the victim had no idea the nightmare that was in store for her.
Jacksonville's First Coast News reports that Lancaster barely made it home from the operation owing to the excruciating pain. The Florida woman came to discover the stent had ruptured her colon, causing irreparable damage and serious complications. Now, after more than three years of medical malpractice litigation, the victim and her spouse say enough is enough.
Unapproved use of stent by surgeon harms patient
"The last thing I heard was 'do you know how to work this?' and then I was out," Lancaster told reporters. Dr. Abdulhadi Quadri had attempted to flush out her intestines on three occasions, and then resorted to a procedure for which he had no prior training or experience, alleges Lancaster. Off-label procedures are technically not illegal, so long as doctors have experience and permission is granted by the patient, says a medical malpractice attorney on the case. On her part, Lancaster was never warned of the risks associated with using a medical device that was solely intended for the throat.
Complications from her ruptured colon have had life-altering consequences for Patricia, who now has to wear a colostomy bag and is unable to use the bathroom as a healthy adult would. To make matters worse, she later developed a blood clot in her leg that necessitated amputation. "You look over there at her, and she's missing a leg, and you're trying to help her. How would you feel?" said her husband, Bobby.
Medical malpractice litigation unresolved with hospital
The Lancaster's claims with Dr. Quadri were settled out of court for an undisclosed sum, but since the surgeon was a contract employee, Orange Park Medical Center said it cannot be held liable for any alleged malpractice. The suit has been pending for three years, with no resolution in sight. A statement released by the hospital sympathized with the Lancaster's plight, but confirmed the hospital plans to defend all allegations in court.
Legal counsel for the Lancasters pointed out that Orange Park Medical Center charged thousands and thousands of dollars for this [off-label] procedure, and more importantly, they billed them for the stent that caused her injuries. The Florida couple's predicament spotlights a tricky loophole in malpractice claims, where hospitals may not always be held responsible for the actions of contract personnel.
The Jacksonville area hospital is no stranger to medical malpractice litigation. In 2007, Orange Park Medical Center was sued by Natasha Meeks, who accused attending health care providers of failing to properly diagnose her condition, leaving her with brain damage. Her lawsuit alleged that a missed diagnosis of Wernicke syndrome during her pregnancy caused her to go without treatment. The woman is now bound to a wheelchair and needs assistance for daily tasks and raising her children.