New FDA Temporary Tattoo Warning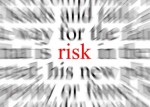 Tattoos, both the temporary and permanent variety, have been an increasing trend among Americans of all ages in recent years. Perhaps one of the most popular ways to get inked without the long-term commitment is with a henna tattoo, made from the paste of a flowering plant.
But the FDA recently warned that seemingly innocent temporary tattoos can result in long-lasting allergic reactions. The problem lies in the darkening agent often added to traditional henna tattoos, which are usually reddish brown. Most of today's temporary tattoos are considered "black henna" since they contain the coal-tar hair dye ingredient known as p-phenylenediamine. PPD, when applied directly to the surface of the skin can cause extreme allergic reactions in some individuals, resulting in blisters and painful red lesions.
FDA temporary tattoo warning
Black henna tattoos are often featured in outlet malls and specialty shops, including beachside vendors and boardwalk kiosks, but the problem is that the consumer has no real way of knowing if PPD has been used in the mixture.  According to a safety communication, the FDA has "received reports of injuries to the skin from products marketed as henna and products marketed as "black henna."  Some of the reactions from black henna tattoos include raised lesions, pigmentation loss, prolonged redness, water blisters, permanent scarring and increased sensitivity to sunlight.
As reported by CBS News, one 5-year-old girl suffered red marks on her arm for two weeks after she got a temporary tattoo, presumably with black henna formulated with PPD. "What we thought would be a little harmless fun ended up becoming more like a nightmare for us," said the girl's father. "My hope is that by telling people about our experience, I can help prevent this from happening to some other unsuspecting kids and parents."
Another adverse reaction was reported by a teenage girl who developed raised water blisters after getting her tattoo. In another alarming case, a girl who had previously gotten traditional henna tattoos with no allergic reaction now has scars where she was inked with a black henna temporary tattoo. The teenager's mother says her daughter's back looks like that of a burn victim, vey raw and blistered where the black henna was applied. The girl's doctor says she will likely be scarred for life.
Unlike permanent tattoos, which are injected underneath the skin, temporary tattoos only sit on the surface, and are painless to receive. For that reason alone, thousands see them as a fun and easy form of body art that lasts just a few days to a couple of weeks. However, Dr. Linda Katz, M.D., M.P.H., director of FDA's Office of Cosmetics and Colors, warns "Just because a tattoo is temporary it doesn't mean that it is risk free."
PPD dangers in black henna tattoos
Federal health regulators say that by law PPD is not allowed in cosmetics intended to be applied to the skin. But every state has different legislation and regulations for temporary tattoos, so depending on where one lives, it's challenging to know if tattoo shops are even aware of what is potentially dangerous to consumers.
This "risk-free" tattoo may in fact be quite risk, if one has a severe allergic reaction to p-phenylenediamine. It's not always easy to know if a temporary tattoo is made with PPD, however. The ink is typically black in color, and has a faint ammonia smell. It also stains the skin immediately while the plant-based henna has an essential oil-like scent and takes a good 24 hours to fully stain the skin.