Medical Malpractice Statistics: State of America's Malpractice Lawsuits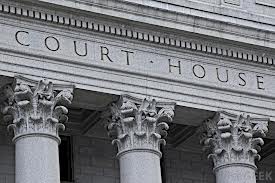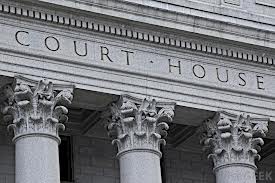 The frequency of medical malpractice claims in America has dropped 40% from 2004 to 2012. However, the annual cost of these lawsuits is 50% higher in 2012 than it was in 2000. "Overall, there is still an unconscionably high number of claims," says Richard Anderson, MD, CEO of The Doctors Company.
He explains that the average neurosurgeon sees a new claim every five years. Currently, there is a hodge-podge of different tort reform laws that vary from state to state, so it's difficult to make sense of the medical malpractice statistics. Yet, there are still a few trends that clearly emerge.
Medical malpractice statistics
"We still win 82% of all claims, so most of the claims that the plaintiff's bar is filing are fruitless," says Richard Anderson.
According to statistics compiled in an article published on Medscape:
Internists had the highest number of closed claims (22%) from 2003 to 2012.
OB/GYNs had the highest number of paid claims — totaling over $1.5 billion.
Neurosurgeons had the highest average payment — $439,146 per lawsuit
Overall, 65% of malpractice claims are dropped, dismissed or withdrawn. Of the medical malpractice cases that go before a judge, 24% are settled in medical malpractice payouts before trial and 7% go to trial to reach a verdict. According to the most recent medical malpractice statistics, the defendants are favored in 88% of cases.
"It's expensive for plaintiff attorneys," says Michael Matray, editor of Medical Liability Monitor. "They have to invest a lot and may not be able to make a profit."
Advocates say medical malpractice caps hurt poor & elderly
Each state has its own set of medical malpractice laws, which affect medical malpractice statistics across the board. One of the biggest impacts comes from the 29 states with caps on non-economic damages – which are usually around $250,000. The Robert Wood Johnson Foundation revealed that such caps have reduced the average awards by 20-30%.
However, attorneys point out that these caps impose a greater burden on the poor, the elderly and the severely injured. When pain and suffering is capped at $250,000, the only variable left is "economic damages," which ends up being small for the poor and elderly. To work around these caps, some lawyers are filing product liability cases instead of medical malpractice claims.
Changes to healthcare leads to greater propensity for malpractice
Despite the seemingly gloomy statistics for plaintiffs hoping to win a settlement or jury verdict, there is still justice being served on legitimate claims. In 2012, medical malpractice payouts totaled $3.6 billion, which is no insignificant sum.
Defense attorney Michael Sacopulos explains that part of the problem is that electronic health records and health exchanges are convoluting communication. "It's easier to miss something because of the volume of information or the way information is presented," he says. Physicians are no longer calling all the shots when risk managers and insurance agents are involved in the chain of command.
Healthcare consolidation and hospital bureaucracy often causes trouble for physicians. Doctors sometimes wish to fight a claim, but are strongly urged by the hospitals they work for to let their malpractice insurance settle the claim quietly to avoid the media exposure. Furthermore, more mergers means that plaintiffs are suing "faceless institutions," rather than individual physicians, says Richard Anderson. "Faceless institutions make more tempting legal targets," he adds.
People sue to bring attention to gaps in healthcare
Medical malpractice payouts are not the primary reason plaintiffs are filing claims. Experts say that the problem with tort reforms is that they focus on the money aspect by imposing caps, but they fail to address the primary reasons patients sue. Michael Matray points to a University of Michigan Health System poll that found a lot of medical malpractice plaintiffs sued because "Nobody seemed to care" about their suffering.
Attorney Michael Sacopulos echoes this sentiment, explaining that people are largely filing because they feel they didn't get enough information and they want to make sure the same medical errors do not happen again to other patients.
Medical malpractice lawsuits and risk management
All in all, medical malpractice statistics have led to a greater emphasis on prevention and risk management in medical facilities. Physicians receive credits for attending seminars and for following "best practices" recommended by risk managers.
"There is now a much better understanding of loss prevention and risk management," says Brian Atchinson, CEO of the Physician Insurers Association of America. "Understanding patient safety is paramount and integral to care; it's woven in with loss prevention and risk management." He adds that the growing number of people involved in the care of a patient, "handoff is critical" and healthcare employees understand that.
Errors are inevitable, but the fear of medical malpractice payouts has led world-class physicians to switch gears to spending more time with the patients. They take greater care to be upfront and honest with patients about what to expect during medical procedures and recovery.
With every new malpractice payout, hospitals look for new ways to minimize risk by delivering consistency in their establishment. Physicians are coming together to reach a consensus on guidelines for "standard and acceptable care" – a term that comes up frequently in medical malpractice lawsuits. At the end of the day, what America needs is not bigger malpractice payouts – but rather, better quality and fewer unnecessary errors in the nation's hospitals.