Medical Malpractice Settlements at VA Hospitals Hit Record Levels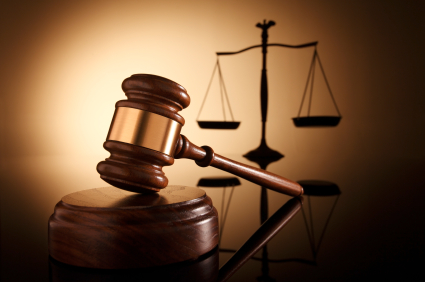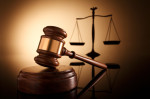 The Department of Veterans Affairs, which runs the network of hospitals that serves our nation's veterans, has paid hundreds of millions of dollars for medical malpractice settlements over the last ten years, according to news reports.  Unlike in typical malpractice cases, however, in lawsuits against the VA, the settlement money comes directly from the U.S. Treasury.  Some watchdog groups and lawmakers argue that doctors are not being held personally accountable for their mistakes because the taxpayers pay the bill.
An investigation by the Cox Media Group television stations and newspapers is reporting that over the last ten years the Department of Veterans Affairs either settled or lost 4,500 malpractice cases nationwide.  These malpractice cases cost taxpayers a total of nearly $845 million over ten years.  The payouts reached a 10-year high in 2012, when they paid nearly $100 million in malpractice settlements.
VA hospital medical malpractice settlements
The VA pays settlements on about 25 percent of claims, according to a study of 400,000 doctors that was published in the New England Journal of Medicine.  In comparison, private sector health systems pay settlements on about 20 percent of claims.
Examples of malpractice committed at VA hospitals include:
A 20-year-military veteran had several teeth removed at the PhiladelphiaVA in 2007.  His blood pressure was dangerously low, but doctors went ahead with the surgery.  He suffered a catastrophic stroke on his drive home, and was in a car accident.  He is now permanently paralyzed.  He received a malpractice payout of $17.5 million.
A Vietnam veteran went to a Memphis, Tenn., VA emergency room in 2006 with abdominal pain, and was sent home without a diagnosis.  A neighbor later found him unresponsive.  He was rushed to the hospital.  He went into a coma, and woke up partially paralyzed.  He was awarded $5.7 million last year.
An Army veteran had an X-ray done at the North Florida/South Georgia Veterans Health System in August 2006, where staff failed to diagnose a 1-centimeter lesion on his left lung.  He went back in 2007 for more tests, and doctors missed it again.  It was finally spotted in November 2008, when it was 8 centimeters long.  The radiologist referred him for more tests, but the tests were not ordered.  His family was never told.  In August 2009, an X-ray showed the mass had grown to 9.5 centimeters and spread through both lungs.  The Army veteran died in November 2009, three years after his initial X-ray.  His family was awarded $875,000.
According to federal rules, lawsuits can only be brought against the VA, not the individual doctor.  U.S. Rep. Phil Gingrey, a licensed Ob-Gyn, expressed concern to Cox Media that VA doctors are not held accountable in the same way doctors in private practice are.  VA doctors do not have to worry about losing their medical license, or having their hospital privileges suspended.  Their misconduct is not even reported to state medical boards.
Claimants must follow different rules
The VA has its own system for handling misconduct.  An administrative claim must be filed within two years from the time when the mistake took place.  The VA has six months to offer a settlement before the injured party can take the case to court.  The VA also has a policy that limits attorney fees to 20 percent of settlements, or 25 percent of awards, which discourages some attorneys from taking cases.
VA officials argue that they manage one of the nation's largest medical networks, and say that the number of malpractice claims is relatively low.  In 2012, the VA treated more than 6.3 million veterans, and had only 1,544 claims filed.
Some see higher payouts in the future
Some attorneys who handle malpractice claims against the VA speculate, however, that medical malpractice settlements will continue to grow as more and more veterans return from Iraq and Afghanistan.  The settlements are higher if the veteran is younger.
Advocacy groups are calling for reform.  Daniel Epstein, executive director of the Washington-based group Cause of Action told Cox Media that the VA has been using taxpayer dollars to pay out high settlement awards for the past decade, but there have not been any major reforms to address the issue.