Medical Malpractice Report Shows "Defensive Medicine" Less Costly than Expected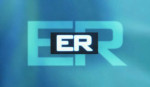 A new medical malpractice report from the Rand Corporation suggests costs of "defensive medicine" may not be as high as many thought. The study found that when laws are rewritten to favor physicians in malpractice lawsuits, the change does not impact the cost of care in hospital emergency departments.
Malpractice reform studied
The recent study, which was published in the New England Journal of Medicine focused on three states where malpractice laws have changed to favor physicians. Researchers looked at costs before and after law changes in Georgia, South Carolina and Texas. Laws in those states now restrict malpractice suits against emergency room physicians to gross negligence. Gross negligence indicates a physician administers treatment despite knowledge that the treatment could cause serious injury.
Researchers looked at more than 3.8 million Medicare records from patients that were treated at 1,166 hospitals in those three states and neighboring states where the laws had not changed. They found no difference in how emergency room doctors ordered diagnostic tests like MRIs and CT scans, or how often they admitted patients to the hospital.
"Our findings suggest that malpractice reform may have less effect on costs than has been projected by conventional wisdom," Dr. Daniel A. Waxman, lead author of the study stated at the RAND website. "Physicians say they order unnecessary tests strictly out of fear of being sued, but our results suggest the story is more complicated."
Defensive medicine theory refuted
It is a widely held belief that "defensive medicine," or medicine practiced out of fear of a lawsuit, totals billions of dollars of unnecessary healthcare costs each year. For this reason, many have argued for reform of malpractice laws to help bring healthcare costs down. However, researchers in this study found that malpractice reform did not alter the decisions of emergency room physicians. It also did not appear to lead to any reduction in emergency room charges.
"Basically, there are a whole bunch of things going on," Waxman told Reuters. "No doctor wants to be sued. But doctors also don't want to make mistakes. They don't want to cause harm. They don't want to say 'no' to patients. So everything favors doing more."
Medical malpractice report follows other studies
According to the Washington Post, the RAND findings come on the heels of another study that learned that while more than 25 percent of procedures could be considered defensive medicine, only 13 percent of hospital costs could be attributed to defensive medicine. The study also found that only 2.9 percent of hospital costs could be directly attributed to strictly defensive orders, which usually revolved around a longer hospital stay. The results of that study were published in the Journal of the American Medical Association.
This study also follows an April, 2013 study where researchers at Johns Hopkins University School of Medicine found that malpractice payouts in the U.S. totaled less than one percent of all national medical expenditures in the United States. In that study, researchers used information from the National Practitioner Data Bank to examine medical malpractice claims between 2004 and 2010. The results of that study suggested that focus should be on legal reforms to reduce defensive medicine, rather than creating malpractice caps.
This new study takes the findings from Johns Hopkins researchers to the next level, with the discovery that legal reform may not have the desired result of reducing healthcare costs, contradicting the theory that reform might be the cost-effective solution to mounting medical expenses.