Malpractice Settlements for VA Rose Sharply in Recent Years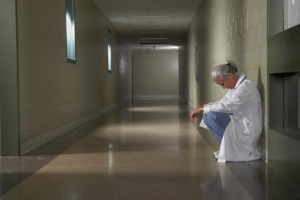 Medical malpractice settlements from the Department of Veteran Affairs (VA) continued to climb in the past year, with a total of $871 million in payments dispensed in the past decade. The amount includes $230 million since 2014 alone, with 2015 representing the most expensive year yet.
Yet, in many cases, settlements are reached without the VA acknowledging wrongdoing on the part of its employees or taking disciplinary action against them.
Since 2006, there have been 4,353 malpractice settlements with the numbers steadily rising each year. While 2006 saw 322 claims settled through payment, there were 541 settlements made in 2015. Awards averaged $200,000; 8 cases were resolves for amounts in excess of $1 million.
Critics express concern about lack of accountability
Critics are concerned that the settlements allow the organization to resolve claims against it without holding responsible parties accountable. For instance, a $215,000 settlement was reached in the case of a nurse's aid who beat a 70-year-old VA patient to death. The coroner, prosecutors, and inspector general all agreed that the aid, Fredrick Kevin Harris, did indeed kill the patient. However, Harris still works in the hospital and no disciplinary action has been taken against him, with the VA clearing him of all wrongdoing.
Rep Jeff Miller, chairman of the House Committee on Veterans' Affairs, has pointed out that "The fact that VA reached a settlement agreement with the victim's family in this case appears to be a tacit admission that the department's actions were wrong." He then went on to add, "But the key question VA leaders must now answer is 'who will be disciplined for the wrongdoing and when?'" He noted that settlements have had the effect of shielding bad employees and that the VA ends up paying twice: once in the settlement itself and second by retaining these workers on its payroll.
Andrew Kloster, of the Heritage Foundation described the settlements in this way: "The government uses settlements to manage their public image, I think that's obvious, but it's routine practice. The perennial frustration is they can settle and then you're not going to get something on the books."
VA defends its record
A VA spokesman defended the agency, noting that only 0.0004 percent of total patient visits had resulted in claims that led to medical negligence settlements and that 2014 had disproportionately high numbers "largely due to the payment of four settlements and judgments that total over $30 million."
Kloster notes that it would not be cost-effective or desirable for every case to go to trial. But he said that the main question to ask is "In what percent of the settlements do they lead to employees being disciplined or fired?"
In another incident, an investigation found that the director of a VA hospital in Georgia, Rebecca Wiley, was responsible for nine deaths. Wiley retired, but only after receiving a confidential settlement. It is not known what if any settlements the families of the victims received.