Justice Department Announces Massive $38 Million Nursing Home Settlement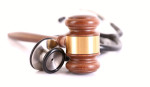 The U.S. Department of Justice recently announced that a major skilled nursing facility operator has entered into an unprecedented nursing home settlement. Extendicare Health Services Inc. and subsidiary Progressive Step Corporation have agreed to pay $38 million to settle claims of Medicare and Medicaid fraud across eight states. The large nursing home settlement is the biggest chain-wide nursing home failure of care settlement in the Justice Department's history.
The settlement is the culmination of a joint investigation between the federal government and the eight states involved. The pooled resources included U.S. Attorneys' offices from across the country, as well as state Medicaid Fraud Control units.
Nursing home settlement involves eight states
Extendicare operates 146 nursing homes, across 11 states. The government investigation led to allegations that the company put profit ahead of quality resident care by billing Medicare and Medicaid for services that were substandard or "worthless". The settlement involves allegations of substandard care in 33 facilities located in eight states.
The settlement will reimburse both the federal government and the eight affected states. The federal government will receive $32.3 million while the eight state Medicaid programs will split the remaining $5.7 million.
Skilled care fell below federal standards to make maximum profit
At the heart of the government settlement is the need to protect the seniors and other sick residents in the facilities' care. But Extendicare made use of their condition to improperly bill the federal programs.
Some of the abuses include:
Understaffed facilities
Poorly trained and supervised staff
Improper catheter care
Neglecting to follow protocols that protect residents from hazards like falls and ulcers
Providing unnecessary and unreasonable rehabilitation therapy, and timing the services in order to bill Medicare at their highest rates
As U.S. Attorney Zane David Memeger for the Eastern District of Pennsylvania explained, "Nursing home residents should not be subject to unreasonable or unnecessary rehabilitation therapy that is dictated by a company's profits rather than patient needs."
Nursing facility chain to undergo training
The nursing home settlement does not stop at repayment of millions of dollars. As part of the resolution, Extendicare's entire chain must participate in a five-year Corporate Integrity Agreement.
As part of the agreement, Extendicare must have a compliance program to make quality checks across its services. Some of the things that Extendicare's new compliance program must include are corporate committees tasked with company compliance, staffing assessment, and quality of care. It must also hire an independent monitor, selected by the Office of Inspector General, to review its Medicare claims.
Quality concerns extend beyond Extendicare
There are around 1.4 million residents in nursing homes and for the most part family members likely believe that their loved ones are receiving the safest and best care possible. In 2012 there were over 15,000 nursing homes nationwide providing services through the Medicare and Medicaid programs, but only 9.5% of them were rated as deficiency free. About 84% of all the deficiencies were rated a Level D or Level E – no harm. That leaves 16% of deficiencies rates at Level F – Level L.