Judge Rules on Florida Medical Malpractice Law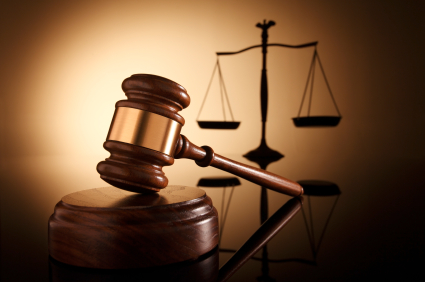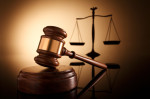 A significant component of a state medical malpractice law in Florida has been rejected by U.S. District Judge Robert Hinkle of Tallahassee. On September 25, 2013, Judge Hinkle ruled that the law, which allowed for ex parte communications regarding a case, violated a federal law and would have been largely unenforceable. According to The Palm Beach Post, the Florida Medical Association had been strongly in favor of the changes to current medical malpractice legislation, while a trial lawyers' group, the Florida Justice Association, had lobbied vigorously against the law.
Lawsuits challenged medical malpractice legislation
Shortly after the new law took effect on July 1, 2013, several lawsuits were filed in state and federal court. The plaintiffs were all people who had been weighing their options with regard to filing a medical malpractice claim. Judge Hinkle's ruling was handed down concerning the case of Glen Murphy. Murphy alleged that his physician, Adolfo C. Dulay, should be held liable for medical negligence in his treatment. The lawsuit facilitated scrutiny of the new legislation.
Opponents claim patient privacy at stake
Opponents of the new medical malpractice legislation claimed that the law would have infringed upon patients' rights. It allowed for ex parte communications, which means that a physician's defense attorneys would have been allowed to communicate with the plaintiff's physicians or other healthcare professionals. Neither the plaintiff nor his attorneys would have been required to be present during the meeting.
Had the medical malpractice law been upheld, plaintiffs would have been required to issue a HIPAA authorization along with a pre-suit notice when filing medical malpractice cases. The Health Insurance Portability and Accountability Act is federal legislation passed in 1996 to protect the privacy of patients. It prevents any parties from sharing health information about a patient unless that patient provides written consent.
Judge rules legislation violated federal law
In his ruling, Judge Hinkle found that the requirement to issue a HIPAA authorization with the pre-suit notice was in violation of federal law. A key component of HIPAA is that patient authorization must be given freely. The requirement to issue authorization would place the patient under duress and eliminates the possibility of voluntary consent, according to the Judge's ruling.
According to Judge Hinkle's ruling, "The issue is whether a state, by statute, may require a patient, as a condition precedent to pursuing a medical-negligence claim, to sign an authorization allowing the potential defendant —- and the potential defendant's attorneys, insurers, and adjusters —- to conduct ex parte interviews with the patient's other healthcare providers. Because federal law prohibits ex parte interviews of this kind with exceptions not applicable here, this order holds the statute invalid."
Judge Hinkle further found that the state medical malpractice law was written in a manner so as to be impractical for enforcement purposes. The law would have required ex parte communications to be restricted to discussions solely involving the case. However, the Judge decided that without the patient or his attorneys being present for the discussion, it would have been impossible to determine if this provision was adhered to.
The Judge's ruling does not affect another key part of the new state law, which pertains to expert witnesses. This provision requires that any expert witnesses called in a case must practice in the medical specialty involved in the case.