Judge Rejects Part of Florida Medical Malpractice Law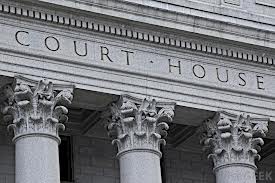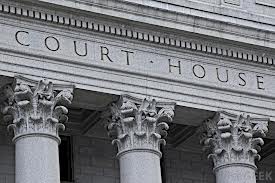 U.S. District Judge Robert Hinkle recently threw a major portion of Florida's new medical malpractice statute out, claiming it conflicts with federal regulations in place to prevent improper disclosure of patients' medical history.
Florida Governor Rick Scott signed the medical malpractice law in June. The ruling was a heavy hit to groups like the Florida Medical Association, who had been lobbying for medical malpractice laws to be put in place this spring. However, the Florida Justice Association, which represents plaintiffs' attorneys, was against the law, arguing it violated patient privacy.
The judge disagreed with the portion of the law that would enable "ex parte communications," in medical malpractice cases. For example, this would allow defense attorneys representing a doctor accused of malpractice access to the plaintiff's health information. The information could come from other doctors who have treated the patient, and the patient's attorney would not need to be present.
Arguments against medical malpractice laws
Those opposed to the law claimed it violated the federal Health Insurance Portability and Accountability Act, of HIPAA, which were created to prevent the disclosure of personal medical information.
"The issue is whether a state, by statute, may require a patient, as a condition precedent to pursuing a medical-negligence claim, to sign an authorization allowing the potential defendant — and the potential defendant's attorneys, insurers, and adjusters — to conduct ex parte interviews with the patient's other healthcare providers,'' Hinkle wrote. "Because federal law prohibits ex parte interviews of this kind with exceptions not applicable here, this order holds the statute invalid."
Supporters of the medical malpractice law
Those who support Florida's medical malpractice law argue that it simply gives defense attorneys access to information plaintiffs' attorneys are already privy to. In addition to citing it as a fairness issue, they contend the information would better enable defense attorneys to make decisions on whether to settle or proceed with cases in a timelier manner.
Timothy J. Stapleton, executive vice president of the Florida Medical Association, issued a prepared statement in July regarding the medical malpractice law.
"It is hardly surprising that the trial bar would challenge this, as they were content with the extremely uneven playing field that existed before this legislation was enacted," Stapleton said. "We'll refrain from further comment until we have a chance to review all of the material the trial bar has submitted."
Controversy surrounding medical malpractice laws
Five plaintiffs filed lawsuits challenging this portion of the medical malpractice law just hours after Governor Scott signed the bill. The plaintiffs, who were all patients trying to decide whether or not to pursue medical malpractice cases, claim it violates their privacy rights as patients. Each plaintiff argued the new law could cause improper disclosure of personal health information.
A representative of the Florida Justice Association said patients were worried about the type of information that could be disclosed when no one is present to protect them. This could include irrelevant, personal, or embarrassing details they don't want disclosed to others. Patients were also concerned that defense attorneys would be able to do anything they want with their private, personal health information.