Judge Appointed to Oversee New York State Medical Malpractice Program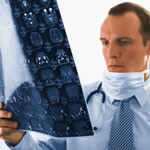 A Bronx judge has been appointed to oversee the expansion of the program designed to negotiate early settlements in New York medical malpractice lawsuits. Judge Douglas McKeon, currently serving as Bronx County's Administrative Judge for Civil Matters, will help grow the New York State Medical Malpractice Program.
Judge McKeon played a key part in organizing the initiative, launched as a pilot program in the Bronx in 2002. The appointment was announced on June 10, effective immediately. He replaces the Honorable Ann Pfau, who recently retired following 30 years of employment with the New York State court system.
"Judge McKeon is uniquely qualified to lead the Judiciary's statewide Medical Malpractice Program, an outgrowth of an inventive court approach to medical malpractice matters he helped pioneer in an effort to more effectively manage these highly complex and difficult cases," said the Honorable A.Gail Prudenti, chief administrative judge.
"Along with his vast expertise in the medical malpractice arena, Judge McKeon brings tremendous vision and leadership skills to this important post. I am delighted that he has so graciously agreed to take on this new role in addition to his current responsibilities as Bronx County's Administrative Judge for Civil Matters, and look forward to our working together to improve the delivery of justice in this critical area."
New York medical malpractice lawsuits
Designed to handle lawsuits filed against municipal hospitals, the program ─ a joint effort in conjunction with the New York City Health and Hospital Corp ─ uses specially trained judges to help reach early settlement agreements in medical malpractice cases. The designated judge handles the entire case through disposition or trial, meeting with both the plaintiffs and the defendants at each stage of the process. This allows both parties to identify and focus on both their strengths and weaknesses early in the proceedings.
This helps to avoid the pricey legal fees that frequently come with trials and appeals. While hospitals typically offer victims settlements when an error has been made, the program allows the parties to mediate their disputes before a judge in a structured setting.
In 2010, the Obama administration cited this method as an effective way to manage medical costs and liabilities. The program is said to have the potential to save the country a billion dollars per year in healthcare costs, if courts across the country were to adopt it.
Also that year, the court system was awarded a federal grant to expand this Bronx County Court pilot program. Similar programs are now in place in Brooklyn, Manhattan and Queens. Even courts outside of New York City ─ the Supreme Court in Westchester, Monroe and Erie Counties ─ have implemented parts of the Bronx pilot program.
About Honorable Douglas McKeon
Judge McKeon joined the Unified Court System in 1988 and was elected to the Supreme Court in Bronx County in 1990. He was appointed Presiding Justice of the Appellate Term of the Supreme Court for the First Judicial Department in 2006. He has served as the Bronx County Administrative Judge for Civil Matters since 2011. Additionally, he also held the position of the county's Administrative Judge for Criminal Matters from January 2013 to December 2013.