Illinois Family Settles Hospital Negligence Claim for $7 Million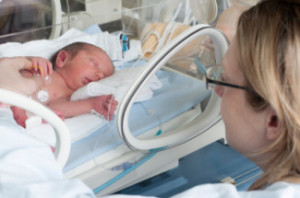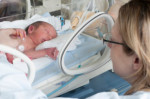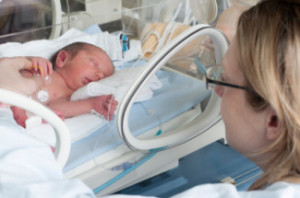 The family of a girl who suffered brain damage as a result of a fluid overdose shortly after her birth will receive a $7 million medical malpractice settlement from a Naperville, Illinois hospital, the family's attorney announced last month. The hospital negligence claim was sparked by an incident that happened 10 years ago.
Hospital negligence due to improperly programmed infusion pump
Carla and Scott Cooper gave birth to triplets, two boys and a girl, Rachel Cooper, at Edward Hospital on January 13, 2003, according to a statement from the family's attorney. She was placed on an IV with an infusion pump set to administer 4.5 cc per hour.  After two hours, an empty fluid bag was replaced and the pump was mistakenly reset for 405 cc per hour.
No one noticed the mistake for 46 minutes. It caused her blood volume to increase by 250 percent and her weight by 20 percent, her attorney said. Rachel suffered brain damage due to the infusion pump mistake. She now has developmental delays and is in special education classes.
The hospital was negligent in using an adult IV pump on an infant without programming in safeguards to prevent overdoses, the family attorney claims. "We will never understand why Edward Hospital chose to use an adult pump, rather than a neonatal pump, and why they failed to program safety settings into it," Baizer said in a statement.
The sides agreed to a settlement before the case went to trial.
Hospital claims incidence of medical malpractice an isolated event
"This was an extremely unfortunate incident of medical error, which we deeply regret," Edward Hospital officials said in a statement, "It was an isolated incident. We have continued our dedication and focus on improving the quality of care we deliver to all of our patients. Our thoughts and prayers remain with Rachel Cooper and her family."
Drug infusion pumps are electronic devices that deliver drugs or other fluids to patients intravenously.  They are set to administer specific amounts over a certain time frame. Problems related to these pumps, and mistakes by medical personnel in operating them, have led to numerous lawsuits and Food and Drug Administration (FDA) recalls. Malfunctions in drug infusion pumps and mistakes in programming them have reportedly injured and killed patients.
According to the FDA, in the last five years it has received about 56,000 reports of problems caused by drug infusion pumps, including about 500 deaths.
The FDA states the most common problems with drug infusion pumps include:
Software glitches, such as failures of safety alarms
Confusing instructions which lead to medical personnel making dosage errors
Mechanical or electrical failures, such as battery failures, sparks or pump fires
If a drug infusion pump malfunctions, the resulting underdose or overdose of the drug or intravenous fluid could lead to severe injury or even death, depending on the the type of drug and the patient's condition.