High Risk Medical Devices for Children Implanted Without Safety Testing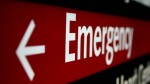 High risk medical devices are being implanted in children despite never having been tested for safety and effectiveness in their age group.
This is the troubling finding of a report published this month in the medical journal, Pediatrics. Thomas J. Hwang, research fellow from Brigham and Women's Hospital and Harvard Medical School, and the team of researchers reviewed 25 high risk medical devices commonly used in children including artificial heart valves and stents.
The devices were approved for use under an FDA clearance process called 510(k) which allows medical device manufacturers to pay a $4,000 fee and begin selling untested medical implants like artificial hips and heart stents without pre-approval clinical trials.
The process has come under fire from many quarters including the Institute of Medicine who, in an editorial published in the New England Journal of Medicine, called for an end to its use. Although Congress passed the  Medical Device Amendment of 1976 to require extensive FDA review and pre-marketing approval for Class III high-risk medical devices (e.g., implantable heart valves, intraocular lenses, and stair-climbing wheelchairs), Consumer Reports pointed out in its own report on the dangers of the 510(k) process, that most devices never get tested until they are already being implanted into patients' bodies because of how the process is set up to fast-track medical devices to market.
Medical devices tested on healthy middle aged men
Although the medical devices noted in the Pediatrics report were approved for use in children under 21 years of age, researchers determined that nearly half were never tested on patients under the age of 21.
In fact, four out of the 25 devices were tested on patients under the age of 18, and only three were approved by the FDA for use on children under 18 but were still being prescribed for use in children in what is termed as off-label , or unapproved , use. The remaining devices were approved for use in patients aged 18 to 21, an age group which the FDA Centers for Devices and Radiologic Health considers pediatric.
Devices being prescribed for children are not approved for their age
The researchers were able to analyze data from initial clinical trials, which were primarily observational rather than more stringent randomized controlled trials, and found that of the 25 devices researched, 21 devices were not studied on any patients under the age of 18. Such trials, however, do not need to include the same demographic of patient who will use the device. In many cases, pediatric devices are tested on healthy, middle aged white men.
The researchers warn that many devices approved for older adolescents are likely being used off-label, or not approved, for much younger children.  Health experts warn against blanket use of these devices on pediatric patients, noting that children cannot be treated and prescribed in the same way as adults.
The common misconception is that children's bodies behave just like adults, only on a smaller scale. However, differences in height, weight, and physical tolerance to a device may cause a child to react very differently than an adult. The researchers warn that such differences should be kept that in mind when considering treatments for children.