Frequent Misdiagnosis of Ovarian Cancer Prompts Further Study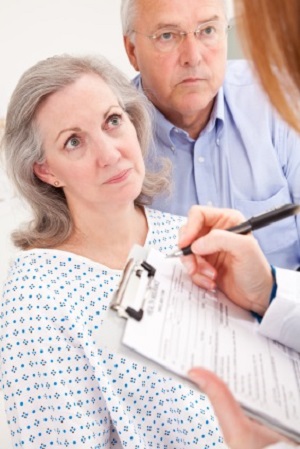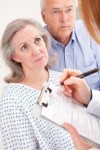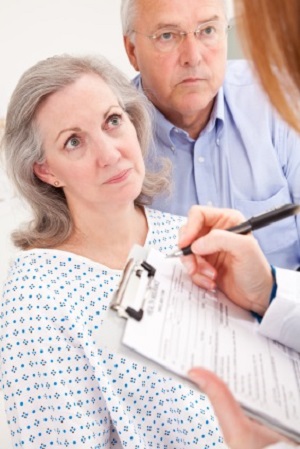 World Ovarian Cancer Day came and went this month, but the devastating effects of far-too-common misdiagnoses of a disease that is the deadliest of all gynecologic cancers, claiming 15,000 lives each year, remain. A recent nationwide study conducted by the National Ovarian Cancer Coalition found that as many as two thirds of women between the ages of 40 and 65 received misdiagnoses from their doctors.
Survey reveals widespread ovarian cancer misdiagnosis
Survey findings showed that doctors found it easy to mistaken symptoms such as abdominal or pelvic pain and bloating—the two most frequently cited symptoms of ovarian cancer—for other conditions, such as irritable bowel syndrome, urinary tract infections, acid reflux or stress. 70 percent of women surveyed said their doctor never even mentioned the possibility of ovarian cancer initially, with the result that a third of women surveyed were obliged to wait more than two months between the initial doctor consultation and surgery.
Women share stories of misdiagnosis
Louisa Spice, 34, from Hythe, Kent, England, knows what it is like to have ovarian cancer and to be misdiagnosed, at the age of only 23. In Spice's case, the doctor thought her symptoms of bloating, "a sore tummy—despite being very fit and healthy at the time, and "a lump in my lower abdomen," were due to a urinary tract infection.
Recalling that initial appointment, Spice says, "The doctor asked me to lie down so he could examine me. He had a good feel of my abdomen and asked if I had been to the toilet recently. I said I had just been before the appointment—I assume he thought that the lump was a full bladder. After his examination, he advised me that he thought I had a urine infection and would refer me for an ultrasound. Being 23 and having never heard of ovarian cancer or its symptoms, I didn't think twice and trusted his diagnosis."
Coincidentally, Spice ended up following the advice of a friend who urged her to have a private ultrasound despite the doctor's diagnosis of a UTI. When the ultrasound revealed a large cyst, or cysadenoma, on Spice's right ovary, she was immediately referred to a gynecological oncologist, who required immediate surgery to remove the cyst. Sure enough, the cyst proved to be cancerous.
"No one in my family had ever had anything like ovarian cancer or indeed any cancers that were thought to be related to it," Spice recounts. "Until that point I had never even heard of ovarian cancer and had never imagined that something like that would happen to me, particularly at the age of 23. Luckily, I did not have to have any chemo or radiotherapy as it had been caught early."
Low survival rates
Spice was among the few lucky ones misdiagnosed with ovarian cancer, as the statistics show: ovarian cancer boasts the dubious honor of having one of the lowest survival rates of all cancers, but when diagnosed early, 92 percent of patients will survive it.
The take-home message?
"Doctors need to listen to their patients and be more sensitive to the possibility of ovarian cancer," says Deborah K. Armstrong, M.D., Associate Professor of Oncology, Gynecology & Obstetrics at Johns Hopkins Kimmel Cancer Center. "Simple and inexpensive tests such as a pelvic exam, CA-125 and pelvic ultrasound are appropriate for women with symptoms that persist for more than three weeks."