Four Amputations Lead to $9.1 Million Jury Award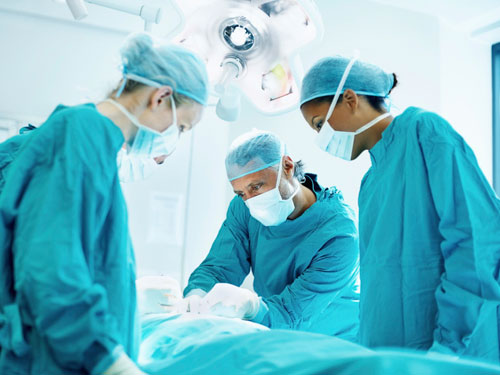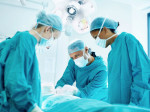 After a 15-day trial, a jury has found in favor of Donald R. Schultz, a former public safety dispatcher for the City of Tonawanda, NY. The jury awarded the 45-year-old man a substantial $9.1 million medical malpractice award after he suffered from severe complications of a broken ankle that eventually led to the amputation of his entire leg. Since Schultz, who now resides in Niagara Falls, has suffered permanent disability, the massive jury award will provide for necessary medical care and rehabilitation for his lifetime.
Patient endured at least 12 surgeries
Schultz's troubles began nearly 10 years ago. In October 2004, he was on his way to work when he fell on some steps, breaking his ankle. The plaintiff sought treatment at Excelsior Orthopaedics for the fracture. Excelsior Orthopaedics was not found liable. Afterward, Schultz began experiencing pain near his little toe. This was determined to arise from a nerve disorder that had reportedly been caused by the fracture. Late in 2005, Schultz became a patient of Dr. Michael A. Parentis of the Knee Center of WNY.
Schultz's new doctor performed surgeries on the area in an attempt to resolve the nerve disorder and alleviate his pain. Eventually, Schultz had to undergo an amputation of his little toe. After the amputation, the plaintiff acquired an infection, which then necessitated the amputation of his fourth toe. However, Schultz's problems didn't end there. He suffered from ongoing pain and complications, and in July 2009, the doctor amputated his leg below the knee.
After developing another post-surgical infection following this amputation, Schultz then was forced to have the rest of the leg amputated. He opted to go to a different doctor for this last amputation. Parentis was found to be medically negligent and liable for the 12 surgeries he performed on Schultz and the post-surgical complications, and was subsequently ordered to pay the massive medical malpractice jury award.
Permanent disability prompts substantial jury award
Up until his first amputation in 2009, Schultz had continued to work despite his disability. However, the loss of his leg proved to be too difficult a burden to bear; he can no longer work and is expected to require ongoing medical care. The plaintiff was awarded $2 million for past pain and suffering and $4 million for future pain and suffering. Part of the medical malpractice award – $2.8 million – was awarded for loss of wages, and past and future medical expenses. Schultz's ex-wife was also awarded $350,000 for loss of services.
The substantial jury award likely recognized the traumatic nature of amputations. According to WebMD, about 1.8 million Americans are living with one or more amputations at any given time. Leg amputations are by far the most common type. Amputations usually require an extensive hospital stay and patients can expect a lengthy recovery. If they are candidates for a prosthetic limb, they must learn how to move with the device. Typically, patients can expect an extensive program of physical therapy, pain management, psychiatric counseling, and occupational therapy.