Florida Woman Sues Pharmacy Over Switched Pills That Caused Miscarriage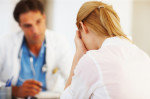 After suffering a miscarriage caused by a prescription medication mix-up, Florida resident Remee Jo Lee is suing a Tampa-based pharmacy. According to a recent article published in Charisma News, the woman's pharmacy malpractice lawsuit hinges on a faked label that was produced by an unidentified employee at Sun Lake Pharmacy, in what was a conspiracy with Lee's former boyfriend, who was the father of her unborn child.
The mother-to-be believed she was taking prescription antibiotics for a mild infection, but was in fact ingesting a powerful anti-stomach ulcer medication, known as Cytotec. A day later, Lee was sick with severe abdominal pain before she suffered a spontaneous miscarriage – a known risk of the drug.
Florida woman alleges pharmacy malpractice
Lee, who had previously attended the University of Southern Florida, was seven weeks pregnant at the time of the incident. She had met her then boyfriend, John Andrew Welden, at a gentlemen's club and the two hit it off immediately. Lee told ABC News that while their relationship was never exclusive, she was ecstatic when she discovered she was pregnant. Twenty eight year-old Andrew, who was an obstetrician's son and was working on his biomedical degree, was not as pleased.
Lee said that upon hearing that he was to be a father Welden said, "Oh God, I want to die. Are you serious…Remee, please don't do this, I beg you. I am destroyed." Saying she would never have an abortion or do anything that might harm her baby, Lee went to Welden's father for a prenatal exam. Rather than getting the results from the doctor himself, Lee got the news from Andrew that she had a minor infection and needed to take amoxicillin to clear it up.
After securing a prescription bottle with a fake label from Sun Lake Pharmacy, Welden then removed identifying marks from the Cytotec pills and placed them in the bottle before giving them to Lee under false pretenses. Lee took the first pill, and despite seeking medical attention for her pain and bleeding, was told by a doctor that her pregnancy had terminated. She told reporters that she immediately knew the cause of her miscarriage were the pills given to her by Andrew.
Ex boyfriend pleads guilty to tampering with a consumer product
Andrew Welden was originally charged with murder, but struck a plea agreement on March 29, 2013 that requires he cooperate with federal prosecution. In his statement, he admitted to tampering with the medication misoprostol (Cytotec) by eliminating the pills' identifying marks. He also states that he forged his father's signature and placed labels with the name of his girlfriend and the name of an alternate medicine on the prescription bottle. As part of the deal, Welden may be looking at just over 13 years in jail when he is sentenced in December of 2014.
Remee Jo Lee's subsequent lawsuit is based on allegations of pharmacy negligence and names five defendants, including three Sun Lake pharmacists and two other employees, who the woman argues should also be held accountable for the loss of her baby.