Florida Supreme Court Removes Damage Cap on Medical Malpractice Claims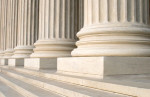 In a 5-2 ruling last week, the Florida Supreme Court ruled that medical malpractice caps on non-economic damages violates the state constitution's Equal Protection Clause. The ruling changes limits placed on malpractice damages awarded, which were proposed in 2003 by then Governor, Jeb Bush. The cap was passed into law during Florida's so-called "malpractice crisis" in an effort to keep medical malpractice insurance rates from skyrocketing, and to encourage physicians to stay in state.
The original law placed a $500,000 to $1 million cap (depending on circumstances and number of claimants) on the amount of compensation plaintiffs could secure in wrongful death claims arising from malpractice. However, Justice R. Fred Lewis, who penned the Supreme Court decision, claimed the 2003 law discriminated against "those who are most grievously injured, those who sustain the greatest damage and loss, and multiple claimants."
Medical malpractice caps on pain and suffering voided
The Florida Supreme Court  wrote, "No rational basis currently exists (if it ever existed) between the cap imposed by section 766.118 and any legitimate state purpose," adding, "At the present time, the cap on noneconomic damages serves no other purpose other than to arbitrarily punish the most grievously injured or their surviving family members."
Unfortunately, claimants whose wrongful death lawsuits were resolved between 2003 and March 13, 2014 will have no recourse, as the new legislation will only affect pending claims, of which there are an estimated 700, according to The Tampa Bay Times.
One Ft. Lauderdale-based lawyer calls the ruling a monumental decision, saying "It is being resoundingly applauded by our side of the bar, and quietly applauded by the defense bar."
FL Supreme Court ruling invites critics
Justice Fred Lewis, who wrote for the majority, claims that Florida's alleged medical malpractice crisis has subsided, given current data on malpractice insurance claims and rates. However, the Florida Medical Association (FMA) said the noneconomic damage caps imposed in 2003 have helped lower premiums and that the Supreme Court ruling would harm Florida's ability to attract qualified health care providers.
The ruling arose from a 2006 wrongful death case filed by the parents of Michelle McCall, who died at age 20 after bleeding out during a C-section delivery at the Fort Walton Beach Medical Center. Her family took legal action against the federal government since their daughter was a military dependent, treated by U.S. Air Force physicians. The federal judge overseeing the case awarded the parents $750,000 each and $500,000 to Michelle's child, but the award was halved to $1 million in total damages due to Florida's medical malpractice cap on compensation for non-economic losses.
In 2012 the Florida Supreme Court heard the case, and spent the following 48 months reviewing the claim before finally rejecting the damage awards as unfair and arbitrary.
"This is another example of the Supreme Court legislating from the bench and it is offensive that activist judges have taken the place of elected officials," opined FMA general counsel, Jeff Scott. Chief Justice Ricky Polston, who disagreed with the majority of the Court, said malpractice limits were warranted because they "rationally related to the legitimate state interest of decreasing medical malpractice insurance rates and increasing the affordability and availability of health care in Florida."