Federal Treasury Footing the Bill for LA VA Medical Malpractice Settlements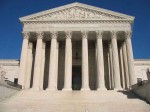 Many veterans living in Los Angeles claiming to have suffered VA medical malpractice have been receiving compensation from the federal treasury, rather than the Department of Veterans Affairs. According to California Congressman Adam Schiff, the nearly $1 billion in payouts is not coming from the VA budget.
Congressman Schiff says he thinks this may indicate the department is having trouble taking the blame for the medical malpractice claims. However, he does note that progress has been made since the resignation of former VA Secretary Eric Shinseki.
According to Schiff, a website is currently in the works that will allow veterans to check and see if their doctor has ever been the target of a medical malpractice lawsuit and if they've been deemed at fault.
"There are changes that have already been put in place, but we're going to need a top-to-bottom review to make sure that the VA is meeting the finest standard of care for our veterans," Schiff said.
Veterans suffering from subpar care
CBS2 correspondent, Peter Daut, spoke to veteran and Santa Monica resident Stan Dawson about medical malpractice. Dawson underwent a surgical procedure on his throat last year, during which doctors accidentally punctured his esophagus. As a result, he will be forced to live with a voice handicap for the rest of his life.
While Dawson was able to file a medical malpractice claim, he blames the hospital where he underwent the procedure for causing him to permanently lose his voice.
"The department of veterans affairs is committed to providing the best quality, safe and effective health care our Veterans have earned and deserve," Randal Noller of the Department of Veterans Affairs said in a statement. "We take seriously any issue that occurs at any of our health care facilities across the country."
Thousands of VA medical malpractice cases
An enormous database containing information on all federal government payouts from lawsuits and settlements exposed thousands of medical malpractice cases, in which the VA was cited, that were either settled or lost over the past ten years.
A settlement doesn't necessarily mean the VA is at fault, but still results in hefty costs to taxpayers. In fact, taxpayers have paid more than $892 million nationally and $5.4 million in payouts involving incidents at the Southern California VA hospitals over the past year and a half alone.
The VA payout is currently at a higher rate than private-sector health systems.
Report reveals long wait time for VA patients
Earlier in 2014, an audit conducted by the Department of Veterans Affairs revealed average wait times for Los Angeles area VA hospitals. The average wait time for a new patient to see a primary care physician at 44 days at VA Long Beach Healthcare System, 44 days at VA Loma Linda Healthcare System and 56 days at VA Greater Los Angeles Healthcare System. Overall, these findings made the hospitals neither the best nor the worst in the country.
Consequently, VA Los Angeles was flagged for further review, but that "does not necessarily mean that there were any improprieties," said Dave Bayard of Veterans Affairs Public Affairs in Washington, in response to questions. "It could be a minor training issue or a major systematic failure."