FDA Issues Warnings about Montana-based Mammogram Lab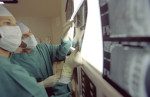 The mammography screening tool is pivotal in the early detection of breast cancer and can help significantly prolong the life of a patient by revealing the presence of tumors or masses in the early stage of development.
However, for hundreds of patients of the Butte, Montana-based Big Sky Diagnostic Imaging Center, the results of their mammogram may have been tainted by human error – leaving many to wonder if the results of their tests were accurate.
Scope of the mammogram lab error
In an effort to encourage former patients of Big Sky to seek follow-up imaging services, the Food and Drug Administration (FDA) issued a safety communication late last month detailing the issues surrounding the diagnostic center's issues with respect to mammography services. Specifically, possible mammography lab errors may have occurred any time after November 19, 2011 and patients and providers alike were prompted by the communication to discuss a repeat mammogram to ensure instances of breast cancer are promptly treated.
Suspicions relating to Big Sky and its imaging services surfaced during a routine review of mammography images by the FDA, which quickly raised concerns over the quality and clarity of the depictions. The sample that was reviewed included images from November, 2011 thorough November, 2013. Following the audit, Big Sky was stripped of its accreditation through the American College of Radiology.  It has also lost its mammography quality standards certificate and has ceased performing mammograms as of February, 2014.
Mammography services are governed by the Mammography Quality Standards Act, which regulates the performance of these vital, life-saving diagnostic tests. In 2014, the FDA has inspected over 6,000 mammography facilities for quality, and reported that 86.9 percent of inspections resulted in no violations whatsoever.
The FDA has reiterated that the results of mammograms performed at Big Sky are not necessarily erroneous, but all patients having received the screening during the time period in question are encouraged to discuss their results with their healthcare providers.
Possible exposure to liability
Faulty mammography equipment can quickly lead to a host of liability issues for a diagnostic imaging center like Big Sky – especially if a patient was mistakenly deemed cancer-free. Under applicable laws of medical malpractice, an imaging center or physician could face liability if, but for his or her mistakes, the patient would not have been injured or would not have endured the resulting injuries.
In the context of mammography, Big Sky could face liability in the event a breast cancer mass went undetected during the screening, resulting in a more severe subsequent diagnosis. The patient in that scenario could possibly initiate a lawsuit for damages incurred as a result of the misdiagnosis, which would likely require the testimony of an expert witness.
Laboratory mistakes are historically one of the most common grounds for a medical malpractice lawsuit. Some of the most common issues include mislabeled or misplaced specimens, misinterpretation of test results, or tainted blood work. Lab error not only leads to missed diagnoses, but can also cause patients to believe they have cancer when, in fact, they do not. In one misdiagnosis case occurring in 2010, a patient diagnosed with breast cancer underwent a mastectomy procedure, only to find out she never actually had the disease in the first place.