FDA Issues New Epidural Steroid Warning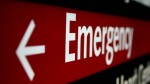 On April 23, 2014, a safety communication was issued by the FDA regarding potential dangers with epidural injections of corticosteroids. Commonly used to relieve chronic pain and inflammation, injectable corticosteroids include hydrocortisone, triamcinolone, methylprednisolone, betamethasone, and dexamethasone.
Health regulators caution that rare but very serious adverse events may occur when such drugs are injected in the epidural space of the spine, resulting in paralysis, stroke, loss of vision and even death. Some of these side effects have resolved on their own in some patients within 48 hours, while others remained permanent.
Epidural steroid warning issued by FDA
In their safety communication, the agency says they began investigating the safety of epidural corticosteroid injections after medical professionals voiced their concern about adverse neurological side effects in patients.  The practice of such injections to help address pain and swelling has been used by doctors for many decades states the FDA, despite the lack of approval and long-term safety assessments for this particular use. Included in their ongoing measures to evaluate the potential risks and benefits of epidural steroid injections, health regulators will assemble an Advisory Committee meeting later this year so experts can further evaluate if further action needs to be taken.
Corticosteroid injections are frequently indicated in patients who suffer from lasting neck and back pain and/or pain that radiates to the legs and arms. The FDA will now require that corticosteroid injectable warning labels clearly state these new risks.
Earlier research finds little benefit with epidural corticosteroids
A prior study on epidural corticosteroid injections published in the medical journal Spine also raises questions about the inherent benefits of such treatment, as many patients experienced more complications compared to those who did not get the steroid. While immediate pain relief is experienced by most patients, the shots may actually cause long-term injury to nerve roots, the researchers speculate, and exacerbate the problem. It is thought that the extra volume created by the steroid may contribute to this damage.
Now, health regulators urge patients to seek immediate medical assistance if they experience any of the following symptoms following an epidural steroid injection: severe headaches, weakness, lightheadedness, tingling or numbness in the limbs, sudden vision loss or seizures.
Among the adverse epidural steroid injection events reported to the FDA thus far are: spinal cord infarction, paraplegia, quadriplegia, cortical blindness, stroke, seizures, nerve injury, and brain edema and death. The agency states that these adverse events were reported both with and without the use of fluoroscopy.
Steroid injections linked to meningitis outbreak
Three recalled lots of methylprednisolone acetate were tied to a fungal meningitis outbreak that occurred in 2012 and 2013. The contaminated epidural steroids, produced by the New England Compounding Center, were used in pain management clinics throughout the United States for off-label use. The outbreak caused 60 deaths and infected over 700 patients with fungal meningitis, a condition that causes inflammation of the spinal cord and the brain's protective membranes.
According to the Centers for Disease Control and Prevention, some 13,000 Americans may have been exposed to the contaminated corticosteroids manufactured by the compounding center, which has since been shut down.
Through its Safe Use Initiative, the FDA hopes to reduce the number of adverse events and epidural steroid injection-related neurological injuries. The agency plans to announce expert recommendations for healthcare providers who administer ESI as a treatment for spinal pain.